Protective Life Insurance Review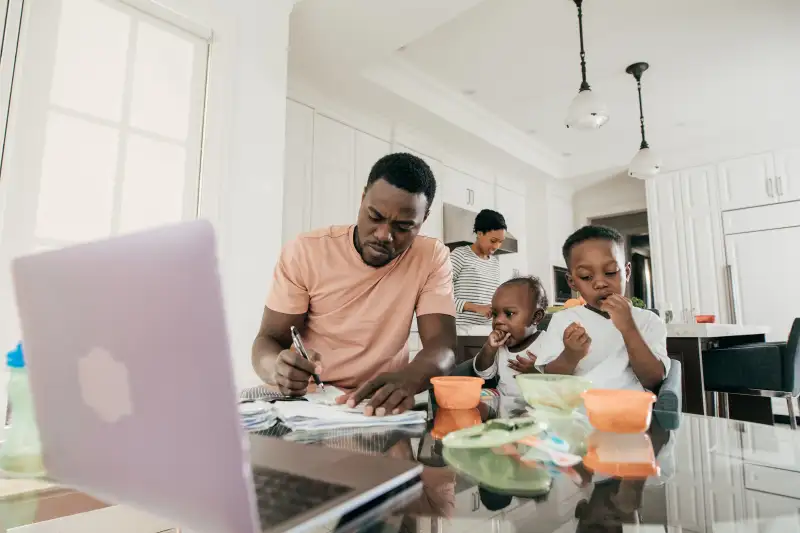 Protective Life Insurance offers term, whole life and permanent life insurance policies. In addition to these short and long-term solutions, the company also offers a number of add-on riders and coverage options.
Read on for our review of Protective Life Insurance to learn if this provider is a good option for you.
Best for multiple riders
An insurance rider is an additional policy or coverage that you can add to an existing insurance policy. It is essentially a customization that meets your needs above and beyond the insurance policy itself. Examples of riders include increased coverage limits, financial protection against certain risks or a decreased deductible.
Protective Life Insurance offers a wide selection of riders to meet a range of needs. Customers can choose from child rider options, accidental death benefit riders, age-based term life riders and accelerated death benefit riders for terminal illnesses, among others. In addition, Protective provides annuities for retirement planning that help individuals protect their savings in the long term.
Protective Life Insurance pros and cons
Pros
Variety of life insurance policies available
Multiple insurance riders
High coverage limits
Cons
Medical exam required
Online quotes are not widely accessible
Pros explained
Variety of life insurance policies available
Protective Life Insurance offers both term and permanent life insurance policies.
Its permanent life policies are designed to provide long-term financial security for yourself and your loved ones. They offer the potential for cash value accumulation, which allows you to withdraw the cash value that your policy accrues over time. Note that this will reduce the death benefit, or payout, that your beneficiaries receive when you pass away. Any money withdrawn may also be subject to taxes and additional fees.
If you're looking for a more short-term option, Protective's term life insurance policies provide coverage for a specific period and only include a death benefit. The term policy death benefit is paid out to the designated beneficiary when you pass away during the coverage period.
Multiple life insurance riders
Protective Life Insurance stands out from the competition for offering a wide range of comprehensive insurance riders for added protection. You can customize your life insurance policy by adding rider policies that fit your specific needs. These include:
Accidental death benefit rider
Accelerated death benefit rider
Waiver of premium rider
Disability income rider
Guaranteed insurability rider
Term insurance rider
Children's term rider
We explain these riders in more detail below.
High coverage limits
Typically, term life insurance plans offer coverage periods between 10 and 30 years. However, Protective Life Insurance provides a 40-year term option, which is not common in the life insurance industry.
With Protective, you can buy term life insurance in increments of 10, 15, 20, 25, 30, 35 or 40 years. This flexibility caters to anyone from young adults to seniors looking for insurance, including those who want coverage that can accommodate changing lifestyle needs over time.
Cons explained
Medical exams are required
Protective Life Insurance may require a medical exam as part of the underwriting process to determine coverage eligibility and premium rates. Depending on your medical history, this medical exam can involve a physical assessment, blood testing and other diagnostic procedures that must be performed by certified healthcare professionals.
For some individuals, this can be an inconvenient and stressful requirement. If you want to avoid it, you may want to look into companies offering no-exam life insurance.
Online quotes are not widely accessible
Term life insurance policies are easily accessible through Protective with its convenient online quoting system. However, those looking for whole or universal life policies will need to speak to an agent to get a personalized quote. These types of policies may differ significantly in terms of cost and scope of coverage, so it is important to get professional advice.
Protective Life Insurance products
Below are the main plans and options available through Protective Life Insurance.
Available life insurance plans
Term life insurance: Term life insurance from Protective provides financial protection for a term ranging from 10 to 40 years. It offers coverage amounts up to $50,000,000. Additionally, you can eventually decide to convert it into a permanent policy without a medical exam.
Whole life insurance: Whole life insurance provides policyholders with a stable and reliable source of long-term coverage compared to term life insurance, which provides coverage for a limited time. In addition to providing a death benefit, this plan allows cash value accumulation that grows on a tax-deferred basis at a fixed interest rate.
Universal life insurance: This policy provides lifetime coverage and allows you to increase or lower your premium payments within certain limits set by Protective. Universal life insurance also allows you to access or borrow against the cash value that grows tax-deferred in your policy and choose the death benefit amount that fits your needs.
Apart from its traditional universal life insurance, Protective also offers variable and indexed universal life policies. The variable option enables you to change your premium payments and death benefits over time. Protective's indexed universal policy pins your cash value account to stock market indexes.
Insurance riders
On top of its term life policies, Protective offers the following riders:
Guaranteed insurability rider: This is a critical life insurance rider that allows policyholders to increase the death benefit of their permanent life insurance policy without having to answer any health questions or provide evidence of insurability.
Children's term rider: Parents can provide their children with financial security and peace of mind through Protective's children's term rider. This rider provides death benefit protection for children aged 15 days to 18 years old, with coverage continuing until age 25 if the base policy remains in effect.
Waiver of premium: Protective Life's waiver of premium rider is for anyone who becomes disabled and unable to work. It allows you to stop paying premiums while continuing your policy until you're able to return to work. The rider is available to applicants aged 18 to 55 and expires when you turn 65. It can be applied to term, universal, indexed universal and variable universal life insurance policies.
Accidental death benefit: This rider offers coverage up to age 60 and expires at age 65. It provides an additional death benefit if you pass away due to an accident. It's available for the term, universal life, indexed universal life and variable universal life policies.
Accelerated death benefit: This rider allows you to access a portion of your life insurance policy's cash value in the event of terminal or chronic illness.
In addition, Protective offers retirement annuities, which are designed to provide you with a steady stream of income after you have retired from your job. These annuities feature a variety of payment options, including fixed-rate, variable-rate and equity index-linked plans.
Limitations
With Protective, there are age restrictions when applying for certain term lengths. Its 40-year coverage policy, for example, is generally limited to those aged 18 to 40, while its 10-year plan is typically only available to those 80 years old or younger.
Protective credentials
Protective Life Insurance is an established life insurance provider that has been in business for over 100 years. With its solid financial ratings from A.M. Best, Standard & Poor's and other third-party sites, Protective Life Insurance stands out as a trusted choice in the life insurance industry.
Awards
We did not find any awards or recognitions granted to Protective Life Insurance.
Financial stability
A.M. Best has assigned Protective an A+ rating, which denotes "Superior" in terms of financial stability. Standard & Poor's and Fitch both rate Protective Life at AA-, which is characterized as "Very Strong" and "Very High Quality", respectively. Moody's Investor Services has assigned it an A1 rating.
These organizations' scores reflect the company's financial strength and ability to pay its policyholders' obligations.
Third-party ratings
The company received an A+ rating from the Better Business Bureau (BBB), which denotes excellence in terms of its trustworthiness and how the company interacts with customers.
Cost of Protective Life Insurance
Protective Life offers competitive life insurance rates that fall within the average industry rate. Below are sample rates of monthly premiums for a 10-year Protective term life insurance policy for a non-smoking policyholder with average health.
| | | | | | | |
| --- | --- | --- | --- | --- | --- | --- |
| Age | Amount | Coverage | Female (Monthly) | Female (Yearly) | Male (Monthly) | Male (Yearly) |
| 30 | $1,000,000 | 10 years | $40 | $478 | $46 | $553 |
| 40 | $1,000,000 | 10 years | $76 | $907 | $94 | $1,126 |
| 50 | $1,000,000 | 10 years | $113 | $1,356 | $153 | $1,834 |
| 60 | $1,000,000 | 10 years | $252 | $3,023 | $375 | $4,502 |
To get a free Protective term life insurance quote, you can use the company's online quoting tool. Be prepared to provide personal information such as any existing health conditions.
It's important to note that the system will only generate estimates and not your actual monthly or yearly premiums. Contact Protective's representatives to request a personalized quote.
Protective Life Insurance Accessibility
Contact information
You can speak with a representative by contacting 1-844-733-5433 between 7 a.m. and 6 p.m. CT from Monday through Thursday and 7 a.m. and 5 p.m. CT on Friday.
For customers with existing claims, you can email your completed claims form to claims@protective.com or fax it to 205-268-6833.
User experience
Protective's website allows policyholders to manage their accounts easily online. Through its online portal, customers can sign up for electronic billing, update beneficiaries and review and update account details.
The company's website also features helpful content such as guides, articles and life insurance FAQs written by expert advisors. The life insurance calculator and policy finder help you estimate your needs and match them with the right plan.
Protective Life Insurance doesn't allow you to purchase a policy online. Instead, you have to contact one of the company's financial advisors and independent brokers.
Protective customer satisfaction
In the 2022 J.D. Power U.S. Individual Life Insurance Study, Protective Life ranked 15th out of 22 companies for overall customer satisfaction. This indicates that on average, customers are unhappy with Protective Life.
Customer reviews
According to third-party review platforms, many Protective Life customers appreciate the friendliness of customer service representatives. However, the company has been subject to numerous customer complaints related to its online claim reporting system and phone payments.
Reports from consumers have highlighted several issues with the insurance company's services, ranging from slow response times to inadequate resolution of customer queries. Online reviews highlight a significant lack of responsiveness when customers attempt to contact the company to resolve an issue.
Complaint index
Protective Life received a complaint index of 0.15 from the National Association of Insurance Commissioners (NAIC). This is below the average national complaint index of 1.00.
Protective Life Insurance FAQ
How much does Protective Life Insurance cost?
Life insurance premiums with Protective are calculated based on several factors, including the type of coverage, amount and length of coverage, age, health history, lifestyle habits like smoking or drinking alcohol and your risk rating. The higher your risk rating, the more expensive your life insurance premiums will be. For instance, insurance buyers who are older or have certain medical conditions may pay higher rates.
Who owns Protective?
Dai-ichi Life Holdings, Inc, one of the largest insurers in Japan, is the owner of Protective Life Insurance.
Does Protective offer extra coverage?
Protective Life offers many riders that can be added to insurance policies, allowing policyholders to tailor coverage and add extra protection.
How we evaluated Protective Life Insurance
We evaluated Protective Life Insurance by looking into the company's policy options, coverage, pricing and financial strength compared to some of the other best life insurance companies. We collected data points from company representatives, state regulator data, public filings and third-party rating websites. We also took into account the company's credentials, customer satisfaction and complaint index.
Summary of Money's Protective Life Insurance review
Protective Life Insurance provides a number of life insurance options, including term life policies that can be extended up to 40 years and universal life policies that provide flexible premiums and have the potential for cash value growth. Protective can be an attractive option for those looking for a range of flexible policies and riders tailored to their needs.
However, with a stricter-than-average policy for medical exams and hard-to-access online quotes, Protective may not be the best option for anyone seeking convenience and ease.