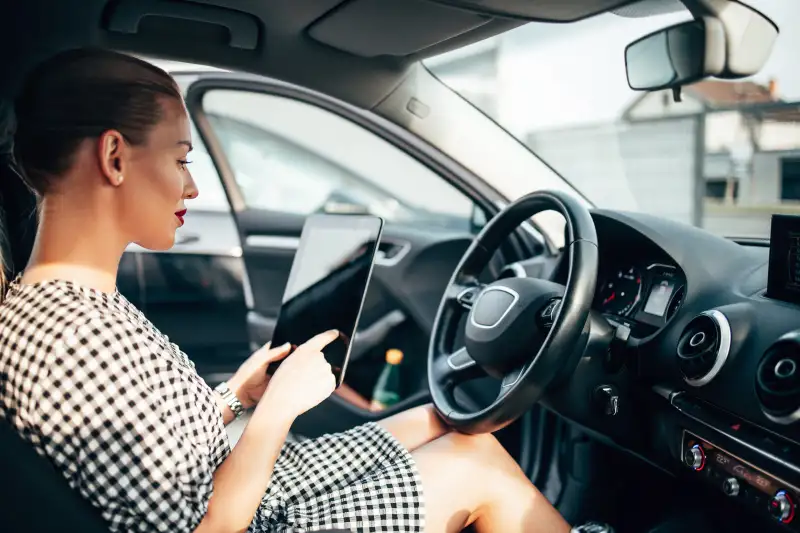 A-MAX Auto Insurance specializes in providing low-cost car insurance for drivers in Texas. The insurance agents at A-MAX are independent, and they work with many different carriers across the state. The company provides cost-comparison quotes of more than 35 carriers, which offer over 400 different plans, to help people choose the best car insurance options for their individual circumstances.
If you're looking for the best commercial auto insurance companies with affordable rates and discounts, A-MAX can be a great choice to save money on your car insurance — but only if you live in Texas, for now.
Best for Low-Cost Coverage in Texas
A-MAX Auto Insurance is an insurance broker that searches for the carriers with the most competitive rates and the most optimal policy for each customer. The company advertises the best cheap car insurance for Texans who are looking for state minimum coverage.
Headquartered in Dallas with more than 200 offices, A-MAX offers a wide array of coverage options, including specialty services like SR-22 forms.
A-MAX Auto Insurance pros and cons
Pros
High BBB rating
Good value for your money
Offers SR-22 and other unusual insurance
Cons
Only available in Texas
Claims process can be tricky
Subpar customer reviews
Pros explained
High BBB ranking
A-MAX Auto Insurance currently holds an A+ rating from the Better Business Bureau (BBB). The BBB is a nonprofit organization that works to build confidence in the marketplace by assigning ratings to businesses based on their trustworthiness, performance and responsiveness to customer feedback. An A+ rating with the BBB suggests that the company does a very good job of interacting with customers and responding to their complaints.
Good value for your money
After requesting a quote from A-MAX, the company's team will try to identify the right policy and driver discounts for you. This makes it much easier to compare quotes side by side and find a more affordable policy.
A-MAX can also help customers save money through a large variety and number of different discounts. For example, a safe driver discount policy rewards drivers without any accidents or other traffic violations by offering them a discount on their car insurance premiums. Customers who have taken defensive driving classes can also earn a discount on their insurance
Other discounts include a multi-car discount and homeowners discount for those who bundle multiple auto and/or home insurance policies. Paying your policy in full also lessens the cost. However, keep in mind that A-MAX is an insurance brokerage and not an insurer itself: it can only find or point out specific discounts offered by carriers, not offer them itself
Offers SR-22 and other unusual coverage
In addition to regular and commercial auto insurance, A-MAX also offers non-standard insurance services, such as surety bonds, Mexico travel insurance, and SR-22 forms. An SR-22 form, often referred to as an "insurance certificate," helps verify that you have auto liability insurance. The state may require an SR-22 form when someone has been involved in a serious driving violation, such as a DUI or reckless driving.
Cons explained
Only available in Texas
A-MAX offices are limited to the state of Texas, so drivers elsewhere can't purchase policies. Within Texas, A-MAX has locations in Waco, Fort Worth, Austin, Dallas and more.
Though it's currently only available in Texas, A-MAX has recently begun to expand to other states, aiming to provide services and expertise to a wider customer base.
Claims process can be tricky
Online customer reviews of A-MAX Auto Insurance show widely varying experiences with the company's claims handling. Reviews report slow response times, unfavorable claims decisions and unwillingness to pay for valid claims. The process for filing an insurance claim through A-MAX varies because A-MAX acts as a broker connecting customers to other insurance companies, and each insurance carrier has its own unique requirements for filing a claim.
Subpar customer experiences
Online reviews for A-MAX Auto Insurance across various sites are mixed, with some customers reporting a positive experience with the company and others expressing dissatisfaction with the service they received. While many customers have had a satisfactory experience overall, others report long wait times on the phone and less-than-adequate responses to claims.
A-MAX Auto Insurance Company Plans/Offerings
A-MAX Auto Insurance provides basic car coverage that meets the minimum requirements in Texas. If you're looking for more comprehensive auto insurance or additional policy options, A-MAX may not be the best option for you.
Bodily injury liability insurance
Bodily injury liability insurance provides protection if you're held responsible for causing bodily injury to another person. It helps protect the policyholder from financial losses they may incur as a result of being liable for someone else's injury. With this coverage, A-MAX will help protect you from legal fees, court costs and medical care expenses that may be associated with the injury.
Property damage liability insurance
Property damage liability insurance protects you if you accidentally damage someone else's property. It pays for the repair or replacement of the damaged property, and it can help with legal expenses if you get sued.
Collision insurance
Collision coverage protects you from costs that result from physical damage to your car, such as if you're in a crash and the car needs significant service. This type of insurance can be expensive, but it also helps you avoid huge out-of-pocket expenses if the cost of repairing or replacing your vehicle is more than what your current policy covers.
Comprehensive insurance
Full coverage insurance provides comprehensive protection for your vehicle against a wide range of risks and damages. For example, this insurance policy covers weather-related damage, theft or vandalism. It also applies to detailed repairs that may be necessary to restore your car to its original condition after an accident.
Medical payments
Medical payments coverage is designed to provide financial protection for you and your passengers in the event of an accident. This helps cover medical and funeral expenses, regardless of who is at fault. Such coverage is typically provided per incident or can be based on coverage limits set by the policyholder.
Personal injury protection
Personal injury protection (PIP) is offered as an add-on to many car insurance policies. If you or your passengers are injured in a collision, PIP can provide reimbursements for medical bills, lost wages and other accident-related expenses.
Underinsured/uninsured motorist insurance
Underinsured motorist insurance/uninsured motorist insurance (UIM/UM) protects you in case you're in an accident with an underinsured or uninsured motorist. It covers repairs for damage to your vehicle, as well as any medical expenses incurred as a result of the accident. UIM/UM insurance also helps protect you from financial damage if the other driver does not have enough insurance to cover your losses.
Roadside assistance and towing
Depending on your policy, A-MAX may provide roadside assistance if you experience mechanical breakdowns, flat tires, dead batteries or other vehicle issues on the road. Some policies' coverage may include towing your car to a nearby service station or providing emergency fuel delivery if you run out of gas.
A-MAX Auto Insurance Pricing
A-MAX Auto Insurance's online quoting system lets you compare various auto insurance coverage options side by side. Starting monthly rates range from $45 to $50 depending on a variety of factors, including the policyholder's age, location, vehicle type, insurance credit score and driving record history. The types of coverage you choose will also affect your final rates.
Using the driver profile below, A-MAX provided estimates from 10 carriers such as SeaHarbor, United Auto Limited, Dairyland Auto and Bristol West:
Age
30 years old
Sex
Male
Location
Waco, TX
Vehicle
2013 Jeep Patriot Sport
Term
6 months
Coverage
State minimum liability
Custom coverage
Liability BI (bodily injury)
$30,000/$60,000
Liability PD (property damage)
$25,000
Personal injury protection
$2,500
Uninsured motorists BI
$30,000/$60,000
Uninsured motorist protection PD
$25,000
Comprehensive deductible
$500
Collision deductible
$500
Rental reimbursement
$50
The estimated monthly rates the online quoting system generated ranged from $88.50 to $223.88, while down payments ranged from $106.50 to $442.47. Customers can receive discount prices of 40% to 50% if they choose to pay in full.
To know exactly how much car insurance is in your area with A-MAX, call an agent or search for "A-MAX auto insurance near me" to visit one of their offices in person.
A-MAX Auto Insurance Financial Stability
A-MAX Auto Insurance is a small, non-direct provider, which may explain why AM Best — the largest credit rating agency in the US that specializes in the insurance industry— hasn't assigned it a financial strength rating. This can be expected given the company's size, as well as its status as an intermediary in providing insurance coverage.
A-MAX Auto Insurance Accessibility
Availability
A-MAX Auto Insurance only operates in Texas, though it has more than 200 locations throughout the state. Recently, the company has taken steps to expand its operations to other states. This includes its 2022 acquisition of Sameday Insurance in Southern California. It has also started working with subsidiary companies, such as ALPA Insurance and Preferred Coverage Insurance Agency.
Contact information
You can chat online with an A-MAX agent or call 800-921-2629 to speak directly with a customer service representative if you need help filing a claim. You can also send them an email at info@amaxinsurance.com.
To submit a claim, search for your insurance company on the A-MAX website or call the customer service line above.
User experience
Online reviews from customers report mostly positive experiences with the user experience, noting A-MAX representatives' friendly and helpful customer service. Negative reviews of the company mention difficulties encountered during their claims process, inadequate pricing and long wait periods when calling.
A-MAX Auto Insurance Customer Satisfaction
Online customer reviews for A-MAX Auto Insurance are limited. However, the insurer has several pages on the Better Business Bureau. Based on the page for A-MAX's corporate headquarters, the company has a B- rating — not the best — and a 1-out-of-5-star rating, although this is based on only 10 customer reviews. It has received 24 complaints in the last 3 years and has closed 16 of them in the last 12 months.
A-MAX Auto Insurance FAQ
Is A-MAX Auto Insurance legit?
A-MAX is a reliable local insurance provider for Texans. As a brokerage company, it connects customers to more than 35 carriers, offering over 400 different plans to 120,000 policyholders. 
How do I get an A-MAX Auto Insurance quote?
Enter your ZIP code and other information on the A-MAX Auto Insurance website to get a personalized auto insurance quote. Alternatively, you can call or visit a local office to have an agent give you a quote in person. 
Does SR-22 make insurance go up?
An SR-22 insurance form can cause your policy premium to increase. At-risk drivers may need to purchase additional coverage to meet the requirements of their SR-22 form. This could result in higher insurance costs.
How We Evaluated A-MAX Auto Insurance
We evaluated A-MAX Auto Insurance's coverage options, price and claims processes by comparing them with those of the best auto insurance companies. We focused on A-MAX's low-cost specialized coverage and discounts. We also made sure A-MAX Auto Insurance is registered with the appropriate regulatory agencies.
Summary of Money's A-MAX Auto Insurance Review
A-MAX Auto Insurance is an excellent option for drivers in Texas who are interested in finding cost-efficient coverage. In addition to its affordable rates, A-MAX Auto Insurance provides services such as SR-22 assistance, making it an ideal choice for anyone needing such specialized insurance services.
If you're looking for tips on how to switch car insurance and are considering A-MAX, it's important to note the company offers limited coverage options compared to other insurance providers. They offer the basic minimum coverage that is legally required by the state of Texas.
Instead of directly providing coverage, A-MAX insurance agents compare policies from over 30 carriers. This gives customers access to a variety of coverage options and saves them the hassle of comparing rates from different insurance companies.
Before purchasing auto insurance from A-MAX or other insurance providers, take the time to compare rates and coverage levels between different companies. Doing so will help you find the best deal on your auto policy, while also ensuring that you have sufficient coverage for your needs.