CURE Auto Insurance Review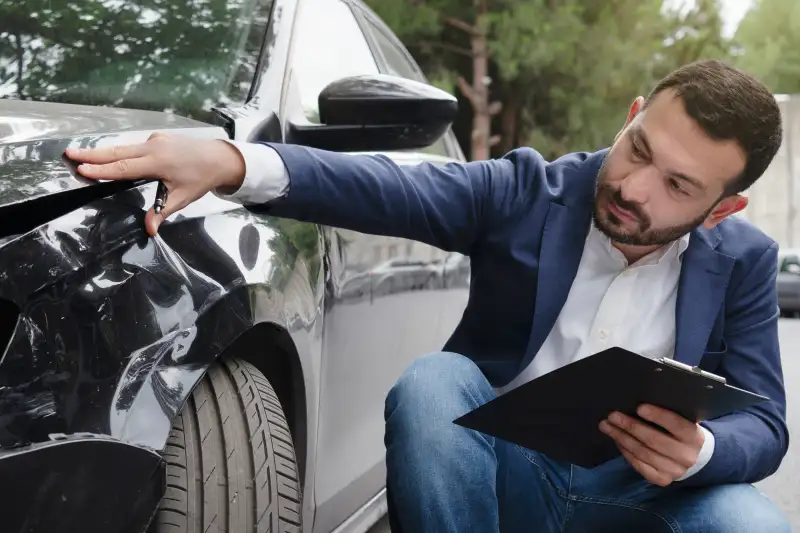 In many states, drivers with low credit scores often end up paying high auto insurance premiums. CURE Auto Insurance is fighting back against that practice.
CURE Auto Insurance, a not-for-profit insurance company available in Michigan, New Jersey and Pennsylvania, does not determine premiums using a credit-based scoring model. Instead, it looks primarily at your driving record.
Best for no credit checks
CURE Auto Insurance says on its website that relying on income rating factors can be "discriminatory." As such, CURE has built a brand around providing car insurance to responsible drivers, making it an option for drivers who may have low credit scores but clean driving records.
CURE's appeal lies in its policy of determining rates based largely on driving-related factors. Often, insurance companies assess their customers based on external factors like age, gender, education level, occupation, marital status, location, credit score or car make and model.
CURE is only available in Michigan, New Jersey and Pennsylvania. For more widely available car insurance, take a look at our list of the best cheap car insurance providers.
CURE Auto Insurance pros and cons
Pros
Credit isn't a factor
Low premiums for those with good driving history
Many discounts available, including discounts for parking in secure locations
Cons
Only available in Michigan, New Jersey and Pennsylvania
Lacking many third-party reviews
The claims process can be slow
Pros, explained
CURE Auto Insurance provides affordable rates for drivers with excellent driving histories. Additionally, CURE doesn't require credit checks and has many discounts available.
Credit isn't a factor
CURE Auto Insurance's most notable characteristic is that it does not perform credit checks on potential customers. It will insure drivers with a range of credit scores.
Low premiums for good drivers
Because CURE Auto Insurance bases its premium rates mostly on driving records, it can offer affordable premiums to drivers who can prove they are safe and have not been in prior accidents.
CURE looks primarily at driving history to determine rates; however, recent at-fault accidents on your record are likely to lead to higher premiums. Thus, drivers with poor driving records may want to consider a different insurance provider.
Discounts available
CURE offers a number of discounts that can help reduce your premium. Most of these discounts apply only to comprehensive and collision coverage plans and vary by state. Some of the discounts that CURE offers include:
Loss-free discount: If you go a long time without making a claim, you will receive discounts on your comprehensive and collision coverage. Discounts range from 5% off after two full years without any claims to 20% off for five years of no claims.
Parking discount: You may be eligible for 10% off your comprehensive and collision coverage by parking off-street or in a driveway, garage or parking lot. Parking in a secure garage could get you 25% off.
Multi-vehicle discount: Policyholders in New Jersey and Pennsylvania who insure more than one vehicle with CURE may be eligible for a discount.
Defensive driving discount: In New Jersey and Pennsylvania, drivers can earn a 5% discount on liability, collision and personal injury protection (PIP) plans by completing a CURE-approved defensive driving course.
More discounts may be available upon inquiry. Check with a CURE representative about discounts before signing up.
Cons, explained
CURE Auto Insurance also has some drawbacks, including limited availability, a small number of third-party reviews and a prolonged claims process.
Limited availability
A drawback of CURE Auto Insurance is its limited availability. To apply for CURE coverage, you need to reside in Michigan, New Jersey or Pennsylvania.
Lacking many third-party reviews
There are not many third-party reviews of CURE Auto Insurance, which limits the extent to which potential customers can inform themselves before purchasing a plan. For instance, it does not receive customer satisfaction ratings from J.D. Power.
CURE has not received financial strength ratings from AM Best or S&P Global Ratings. The Better Business Bureau (BBB) does not give CURE an official rating, although there are CURE customer reviews available on the BBB website.
Claims process can be slow
According to reviews on the BBB site, some CURE customers have experienced slow claims processes. Folks report having to engage in multiple rounds of communication with representatives over the course of months in order to settle.
Some policyholders have complained about poor claims management and delayed payouts. Other upset customers have written reviews saying that getting approval for theft claims is difficult. Many complaints allege that representatives don't always have the necessary information and paperwork to deal with claims.
CURE customers can file claims online but will ultimately have to speak to a representative on the phone.
CURE Auto Insurance plans and offerings
CURE Auto Insurance policies cater specifically to safe drivers. CURE does not offer other types of insurance, such as life or home insurance.
One of the most popular offerings CURE provides is emergency roadside assistance. CURE limits roadside assistance to two claims in a six-month period, each covering up to $125. After you call a toll-free number, a service provider will drive out to assist you. CURE's roadside services include:
Towing
Tire changing
Delivering fuel
Locksmith service
Jumpstarting a battery
As for coverage, most states require policyholders to have at least two types: bodily injury and property damage liability insurance. CURE includes both of these types of coverage in its plans. The amount of coverage you're required to purchase varies from state to state.
Basic
CURE's basic insurance policy (which applies in New Jersey only) is its least expensive offering. The basic plan includes:
$15,000 in PIP coverage
$10,000 in extended medical coverage
$5,000 in property damage coverage
Always research your state's insurance law requirements before purchasing a basic insurance policy.
Standard
A step up from basic coverage is CURE's standard insurance policy. The New Jersey standard policy offers more options for coverage, including:
PIP coverage
Bodily injury liability coverage
Property damage liability coverage
Uninsured/underinsured motorist coverage
The choice to add comprehensive and collision coverage
The standard policy allows customers to choose their coverage amounts. It does not have set coverage amounts like the basic policy.
CURE Auto Insurance pricing
How much you'll pay for car insurance differs by state and by driver. Many factors come into play when determining car insurance quotes, so your best bet is to visit CURE's website and follow the prompts to get a quote. If you have a history of car accidents or infractions, you may find lower premiums with another auto insurance provider.
With any auto insurance company, there are actions that you can take to make sure you're getting the lowest possible premium, such as maintaining a good driving record and opting for a higher deductible. Make sure you also inquire about all possible discounts to further decrease your premium.
CURE Auto Insurance financial stability
It's difficult to judge CURE Auto Insurance's financial stability. There is limited information available from third-party reviewers, and AM Best has not rated CURE. According to the National Association of Insurance Commissioners, CURE is licensed to sell insurance in Michigan, New Jersey and Pennsylvania.
CURE Auto Insurance accessibility
CURE auto insurance isn't accessible unless you live in Michigan, New Jersey or Pennsylvania. However, CURE is available to all drivers in those states and may particularly appeal to drivers who have low credit.
CURE does not consider factors like credit score or income proxies such as homeownership. The company stresses that drivers mostly need a clean driving record to get fair rates.
Availability
Michigan, New Jersey and Pennsylvania residents can purchase CURE auto insurance regardless of their credit score. CURE is headquartered in Princeton, New Jersey.
Contact information
For more information, call CURE Auto Insurance at 1-800-535-2873 or visit its website. Depending on your state, you'll need to press 1 for Michigan, 2 for New Jersey or 3 for Pennsylvania to connect to a customer service representative.
User experience
CURE Auto Insurance allows potential customers to get a quote for their car insurance online. You'll need to provide some information about yourself and other members of your household, including age, location, marital status, vehicle make and model, and more.
For details on how to switch car insurance companies, contact CURE's customer service department.
CURE's website also includes a portal where current customers can view and make changes to their policies. CURE does not currently have a mobile app.
CURE Auto Insurance customer satisfaction
Because CURE is a small insurance company, it has not received a customer satisfaction rating from J.D. Power. CURE also does not have an official rating from the BBB. However, customer reviews on the BBB site are largely negative, with CURE Auto Insurance receiving an average review score of 1.05 out of 5 stars.
CURE Auto Insurance FAQ
Is CURE Auto Insurance a legit company?
CURE Auto Insurance is a legitimate company headquartered in Princeton, New Jersey. It was founded in New Jersey in 1990 as a response to residents who had difficulties obtaining auto insurance due to bad credit scores. CURE works differently than other auto insurance companies, basing its rates mostly on a driver's history rather than credit checks.
Which states does CURE Auto Insurance cover?
CURE is currently only available to Michigan, New Jersey and Pennsylvania residents.
What does CURE stand for?
CURE stands for "Citizens United Reciprocal Exchange." The abbreviation "CURE" is also a play on words since CURE offers a solution to drivers with low credit who are looking for affordable car insurance.
Who owns CURE Auto Insurance?
CURE is a not-for-profit company founded by James J. Sheeran and Lena Chang in 1990. Eric Poe is the owner and current CEO of CURE.
How we evaluated CURE Auto Insurance
We evaluated CURE based on its coverage options, discounts, availability and reputation compared to other auto insurance companies.
Summary of Money's CURE Auto Insurance review
Due to its limited availability nationwide, CURE Auto Insurance is not for everyone. However, CURE could be an option for Michigan, New Jersey and Pennsylvania residents with outstanding driving records.
As CURE does not base its premiums on the results of credit checks, occupation or education level, it could be a good option for people who are stuck with high premiums from other insurance companies due to non-driving-related factors. However, if you have a bad driving history, you may want to look elsewhere.
If it sounds like a potential fit, contact CURE to see if its coverage is the best auto insurance for you.
If you need coverage for your business, check out our list of the best commercial auto insurance companies.