What Is Universal Life Insurance?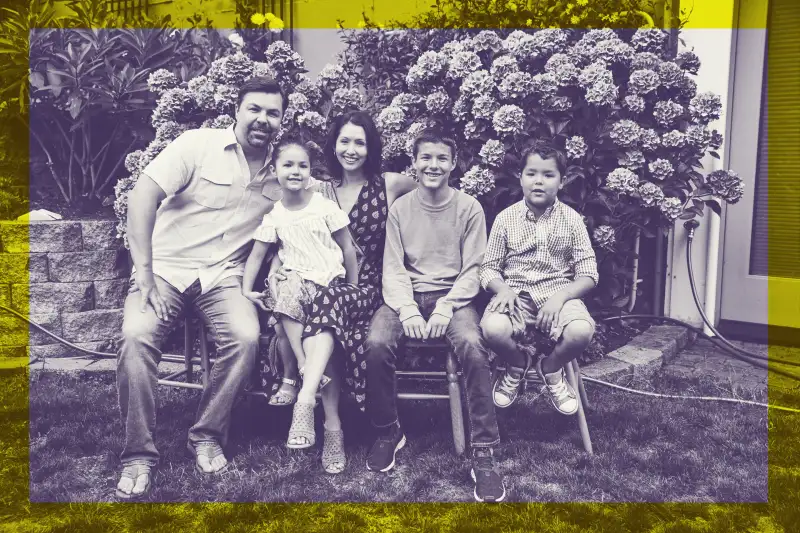 When you buy your next life insurance policy, will you choose permanence or flexibility?
You may not have to sacrifice one or the other. Instead, you could buy a universal life insurance policy which offers a hybrid approach.
Universal coverage combines the permanence of whole life insurance with the affordability of term life coverage.
But universal life insurance is one of the most complex forms of life insurance protection.
What is Universal Life Insurance?
To understand how universal life insurance works, we'll need to review term and whole life insurance, first. Life insurance shoppers traditionally choose between these two options when buying new coverage.
Term life insurance: This is life insurance at its most basic and affordable level. You exchange regular premium payments for protection during a specific period of time. By definition, term coverage expires, and this expiration date can make your protection more flexible: You could buy a large term policy when you're younger and need more protection without making a lifetime commitment.
Whole or permanent life insurance: This is coverage to last your entire life, and this kind of policy will be more integrated into your broader financial life. Over time, whole life grows its own cash value which you could use later as part of your retirement plan or to borrow against.
Term vs. Permanent Life Insurance
| | |
| --- | --- |
| Term: | Permanent: |
| Expires after a certain period (10, 20, 30 years) | Does not expire |
| Benefits only upon death | Benefits available before death |
| No investment or savings component | Includes a savings or investment component |
| Lower premiums | Higher premiums |
| Cannot be surrendered | Can be surrendered |
Where does Universal Life Insurance Fit In?
Universal life fits into the family of whole life insurance products because the coverage can last your entire life. But universal offers some distinct advantages that a typical whole life insurance policy can't provide.
With universal life, you could:
adjust your insurance policy's coverage amount and premium payments later in life
invest the policy's cash value in securities so it grows more quickly.
As its cash value grows a universal policy can grow more flexible.
Later in life, for example, a policyholder could use the cash value to fund the premium payments. Or, the policyholder could lower the death benefit amount, making premiums more affordable.
A regular whole life insurance option won't provide flexible premiums. Its cash value behaves more like money in a savings account. The cash account doesn't interact with the policy's death benefit or premium payments.
You also couldn't invest a whole life policy's cash value in index funds or mutual funds.
Ads by Money. We may be compensated if you click this ad.
Ad
With a Life Insurance policy you can take care of your family the right way.
Should anything happen to you, you'll want to leave your loved ones a financial nest egg for their wellbeing. Click on your state to find out more.
Get a Free Quote
A traditional whole life policy has its advantages, though. Since it doesn't invest the policy's cash, an insurance company can guarantee the rate of return on the cash value.
This cash component isn't FDIC-insured, but the insurer's guarantee creates more predictability and stability.
Whole vs. Universal Life Insurance
| | |
| --- | --- |
| Whole Life: | Universal Life: |
| Guaranteed rate of return | Cash return based on market rates |
| Allows for little flexibility | Very flexible terms |
| Higher premiums | Lower premiums |
| Coverage and benefits cannot be updated | Coverage and benefits can be updated |
| Fixed premiums | Flexible premiums |
How Does Universal Life Insurance Work?
A lot of life insurance shoppers find universal life insurance's flexibility appealing. But before buying a policy, make sure you understand how this type of permanent life insurance coverage works under the hood.
Because of the investment component, you may want to discuss the policy with your financial advisor or certified financial planner before buying coverage.
Universal life has two main parts:
An investment account: this account starts out small but should grow over time as you make regular premium payments and as you invest the policy's cash value. The account could also lose value as stocks and securities decline.
A death benefit: the amount of money your beneficiary would receive if you died. When the investment account's proceeds grow large enough, the policy's cash value can interact with the death benefit amount.
When you buy a universal policy, your premium payments keep the death benefit in force and they also gradually fund the investment account.
Depending on the stock market's annual rate of return, your investment account can grow faster than it would in a traditional whole life policy's savings component.
This growth is tax-deferred and as a policyholder, you can use this added value in a variety of ways:
To pay for the policy itself: The investment account's proceeds can be used to fund the cost of insurance in whole or in part. This is one of the main selling points of universal life insurance. The policy can "pay for itself" later in life. You'd have coverage without having to make premium payments — a big plus when you're retired and not earning regular income.
To make withdrawals: You could withdraw money from the policy's cash value. But there are different tax treatments depending on whether you withdraw from the basis (what you paid into it) or the excess cash (what accrues over time). While drawing from the former is tax-free, money borrowed from the latter is taxed.
To borrow against: You can also take a policy loan from the investment account. One of the biggest advantages of this type of loan is that it's not credit dependent. But if you don't repay the loan with interest, the insurer deducts the amount due from the policy's cash value. If there's not enough cash value to cover the amount owed, the insurance will lapse.
To cash out: You could cancel the coverage later in life and cash out the value of the policy. Typically you'd have to pay surrender charges and then pay income taxes on the policy's surrender value. The tax consequences make this a less popular option for many people. Plus, if you haven't completed the surrender period stated in the policy's fine print, you won't be entitled to any money yet.
To donate: Some policyholders who no longer need life insurance coverage like to donate the entire policy to a charity or foundation.
To adjust the death benefit amount: The cash value in a universal policy can interact directly with the policy's death benefit. As a result you could decrease the death benefit later in life without having to go through underwriting all over again. A lower death benefit could lower premium payments.
Types of Universal Life Insurance Policies
Universal life insurance includes four distinct policy types. The differences between these types of insurance come from the way insurance companies invest the policy's cash value:
Traditional Universal Life Insurance
This is the most basic of all four universal life options. Interest rates are not guaranteed because they are based on current market fluctuations.
Your account could see healthy growth when the economy is expanding, but it could also decrease during a recession. If the cash account decreases too much, the policy could lapse.
Indexed Universal Life Insurance
This policy allows policyholders to invest their cash value in a fixed account and/or an equity-indexed account such as Nasdaq-100 and S&P-500. This gives policyholders more control over their investments but also makes it a riskier option than traditional universal life insurance.
Variable Universal Life Insurance
This type of policy lets policyholders invest their cash value in bonds, stocks, and mutual funds. It's the most flexible of all the options but requires hands-on management.
Guaranteed Universal Life Insurance
This policy allows for premiums, benefits, and coverage amounts that will not change over time. It offers the lifetime protection of permanent life insurance along with the stability of term life.
One downside: since it involves very little risk, its investment account accrues little cash value. This kind of policy mimics a term life insurance policy and works well for older shoppers.
How Universal Life Benefits Get Paid
Earlier we said universal life insurance was permanent because, unlike a term life insurance policy, universal life is designed to last your entire life.
But it is possible to out-live a universal insurance policy. Most policies come with a "maturity date" which could coincide with your 105th birthday or your 121st birthday.
Statistics show you probably won't outlast your policy, but it is possible to do so. Maturity dates have been set as low as 85 years old, so you'll want to read the fine print before buying.
If you did live long enough to reach your policy's maturity date, you'd receive a lump sum payment according to your policy's fine print. If you died before the maturity date, your beneficiaries would receive the policy's death benefit.
Level Death Benefit vs Increasing Death Benefit
Life insurance shoppers should also pay attention to the type of death benefit: level vs. increasing.
Level death benefit: This most common and affordable option pays beneficiaries the policy's face value while the insurer keeps the policyholder's accrued cash value.
Increasing death benefit: With this option, your beneficiaries could receive a larger death benefit because they'd also be entitled to your policy's cash value along with the face value. An increasing death benefit will add significantly to your policy's premiums.
Before the insurance company pays out benefits, it will deduct pending premium payments or debts related to loans or cash withdrawals.
Universal Life Insurance Pros and Cons
The main selling points of universal life insurance — its flexibility and ability to grow cash value more quickly — are also its biggest downsides for many policyholders.
If you want a simple life insurance policy that requires only regular premium payments in exchange for protection for your loved ones, universal life insurance isn't for you.
According to Elaine Tumicki, director of life insurance product research at LIMRA, universal life insurance "requires more responsibility from the consumer to manage the product."
"With others, you know what the premiums are," she said. "But universal life, because of the flexibility it allows, must be monitored closely and regularly."
Because costs of insurance rise as you age and rates of return are unpredictable — and interest rates are much lower than they were in the 1980s, when universal insurance was created — it's possible the cash value in your account won't cover the cost of insurance.
If this happened, you'd have one of two options, neither of which are good: pay higher premiums to cover the cost of coverage or let the policy lapse. In fact, many universal life policyholders have seen their premiums double and even triple when their invested cash doesn't generate a healthy return.
Even if there is enough cash value in the policy to cover the cost of insurance, you may find the accrued cash is significantly lower than you expected if you don't keep an eye on your returns.
Discovering that years of investing have amounted to an almost non-existent rate of return would be a worst-case scenario.
Below, you'll find the biggest advantages and disadvantages of universal life insurance:
The Pros and Cons of Universal Life Insurance
| | |
| --- | --- |
| Pros | Cons |
| If market rates go up, so will your cash value. | If market rates go down, there will be little to no cash value accumulation. |
| You can access the cash value through withdrawals or loans without the risk of damaging your credit. | If you intended the policy to pay for itself, but there isn't enough cash value in the account, the policy will lapse unless you pay the premiums out of pocket. |
| The interest your account generates is tax-deferred. | Premiums are considerably higher than for other types of life insurance, such as term life. |
| You can change premium payments, death benefit amounts, and coverage amounts at any time. | You have to actively manage and monitor your policy. |
Frequently Asked Questions About Universal Life Insurance
Is a universal life insurance policy a good investment?
Like any investment, the value of your universal life insurance policy's investment account could decrease. Unlike whole life insurance, most universal life policies don't come with guarantees — with the exception of guaranteed universal life.
Your policy's cash value growth will depend on interest rates and the performance of the stock market or the other securities your policy invests in. If the cash value account doesn't grow fast enough to cover premium payments, your policy could lapse and you'd lose your investment.
Can I trust my insurance agent who says I should buy universal life?
We can't answer this without knowing your agent. Some insurance agents receive higher commissions for selling permanent life insurance policies. It's possible an agent who is motivated by a higher commission could lead you toward a policy you don't need.
If you're not sure, speak with a financial advisor before buying the policy.
Do I need my life insurance policy to grow cash value?
Not necessarily. Cash value life insurance is best for shoppers who can afford higher premium payments and have exhausted other investment options, such as IRA, Roth IRA, and 401(k) accounts.
If you have dependents but your financial situation is uncomplicated, meaning you need life insurance for your dependents only for a specific period of time, a term life insurance policy can be the most fitting and affordable option with high coverage amounts.
What factors determine the amount of my premium payments?
Your life insurance premiums will depend on your age, health history, gender, occupation, habits (whether you're a smoker non-smoker or practice high-risk hobbies), the life insurance plan you choose, and the coverage amount you wish to buy.
Life insurers have different underwriting guidelines, which means they all assess risk differently. To get the lowest possible premium, shop around and get quotes from different life insurance companies.
Where can I buy a universal life policy?
We rated the top 9 life insurance providers here. Mutual companies like New York Life and Northwestern Mutual top our list.
Do I need an annuity as well as universal life insurance?
Annuities are different from life insurance. You'd pay a lump sum up front for an annuity. In exchange it can guarantee smaller monthly payments for the rest of your life, or for a specific period of time.
Universal Life Insurance in a Nutshell
Universal life insurance may be right for you if three conditions are met:
you want coverage that lasts a lifetime
you are willing to put in the work managing and monitoring your policy's investment account
you understand the risks involved.
We recommend speaking with an insurance professional before buying a universal life insurance policy. Ask any questions you may have, and don't commit until you've found the right policy and insurer for your needs.