More People Are Skipping Home Insurance to Save Money — and It Could Backfire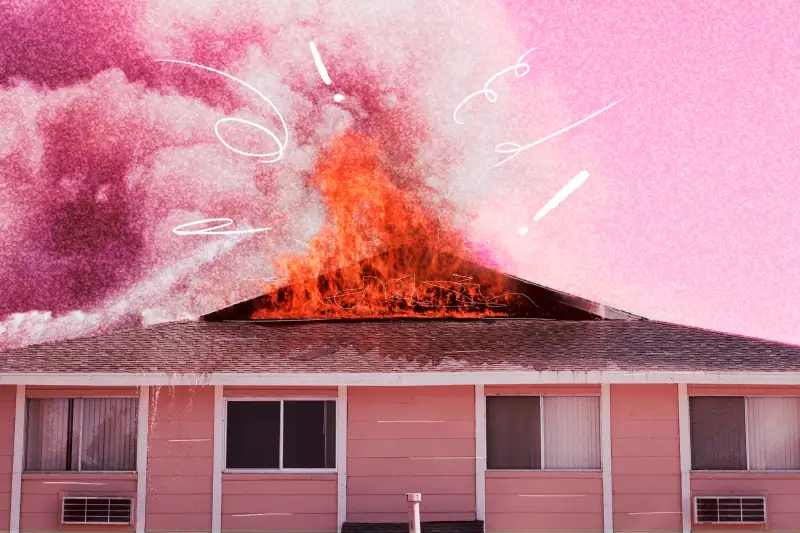 With homeowners insurance costs skyrocketing lately, more folks are considering forgoing coverage to save money.
According to the nonprofit Insurance Information Institute (III), 88% of homeowners this year are covered, but that figure has dropped from upwards of 95% just a few years ago.
Home insurance prices nationwide spiked about 20% this year alone according to recent estimates. Experts say the effects of climate change — compounded with the typical inflationary pressures of late — are largely to blame.
By one measure from the insurance marketplace Policygenius, average annual premiums across the U.S. are closing in on $1,800, though residents in states susceptible to tornadoes, hurricanes and wildfires are facing rates much higher than that. In Oklahoma, for example, which is situated right in the center of Tornado Alley, annual premiums surpassed an average of $4,000 this year, making it the most expensive state by a wide margin.
People flocking to such disaster-prone areas are also causing insurance prices to rise, notes Loretta Worters, a vice president at III. She says this trend, which predates the pandemic, isn't likely to go away anytime soon and expects rates to continue climbing.
But that's no excuse to skirt coverage altogether.
"Going bare" — industry jargon for eschewing homeowners insurance — "spells financial ruin for most homeowners," Worters says.
Is home insurance required?
Technically speaking, homeowners insurance isn't legally required anywhere in the U.S.
However, the vast majority of homeowners have a mortgage. And almost all mortgage lenders require homebuyers to maintain home insurance coverage as part of the loan terms. Lenders require this coverage because they also have a vested interest in the property.
Some lenders bake the insurance premiums into the monthly mortgage payments while others request annual proof of home insurance coverage.
On the other hand, if you don't have a mortgage — because you either paid it off already or bought your home with cash — you're under no obligation to keep your home covered.
"If your home is paid up, you can do what you want," Worters says, though she strongly advises against going without home insurance.
What happens if you don't have homeowners insurance
Skipping home insurance may sound like a way to save money, but experts say the consequences of doing so could wind up being far more costly.
Forced coverage
According to the Consumer Financial Protection Bureau, if your mortgage lender requires that you have homeowners insurance and you choose to ignore that, the mortgage company can take out a policy on the home and charge you for it anyway.
This process is called "force-placed" mortgage insurance, and it usually comes with a hefty price tag. "That coverage is more expensive than if you bought it through a regular home insurer," Worters says.
What's more, a force-placed policy only protects the lender, and not you if your home was destroyed or damaged. So be very wary of letting your policy lapse.
Facing disaster on your own
It may sound obvious, but if you forgo homeowners insurance and your home is damaged by a tornado, hurricane, wildfire or other disaster, you're financially on your own.
Many of the folks who don't have homeowners insurance are low-income earners who may be trying to cut expenses. But that strategy could prove counterintuitive.
"Weather does not discriminate by income," III researchers wrote in a recent weather risk study. "Logic would suggest that only a small proportion of low-income homeowners could withstand the total loss of their home from an unforeseen weather event without insurance coverage."
Costly bills and no coverage
Aside from natural disasters, homeowners insurance typically covers personal property loss and injuries on your property as well.
In reality, that means that if someone sued you for an injury they sustained in your front yard or a thief steals your expensive electronics, you may end up footing the bill if you don't have homeowners insurance.
To underscore the importance of staying covered, Worters echoes Aesop's fable of the ant and the grasshopper.
"The moral of the story," she says, "is 'it's best to prepare for winter because winter always comes, and some winters may be worse than others.'"
More from Money:
How to Cope With Rising Homeowners Insurance Costs
How to Find Affordable Homeowners Insurance in a Tough Market
8 Best Home and Auto Insurance Bundles of 2023