Employee Health Insurance Costs Are Up a 'Nasty' 7% This Year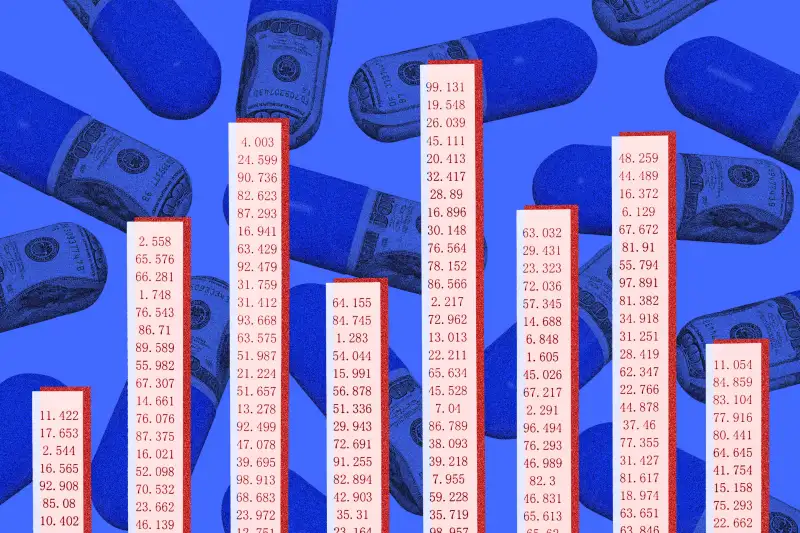 Inflation has finally come for health insurance premiums. The cost of private health insurance is increasing rapidly after a brief respite during the pandemic.
Employer-sponsored health plans in 2023 are 7% pricier than last year, according to a new study released Wednesday by the nonprofit Kaiser Family Foundation (KFF).
"Rising employer health care premiums have resumed their nasty ways," KFF President and CEO Drew Altman said in a news release shared with Money. "Overall, the nation has no strategy on health costs."
While inflation has already taken its toll on most consumer goods and services throughout the past couple years, health insurance plans have been largely spared those price hikes.
That's because health insurance costs tend to be pre-negotiated — sometimes several years in advance. With contracts expiring, we're starting to see the effects of inflation seep into private health insurance costs.
The average premiums for employer-sponsored health insurance are now about $8,500 per year for singles and $24,000 for families — both are 7% increases from 2022, according to KFF.
What workers pay for health insurance
Workers usually don't foot the entire cost of the health insurance plan themselves. Employers often cover the lion's share of annual premiums while the remainder is deducted in portions from workers' paychecks.
In 2023, out-of-pocket premiums for singles rose to $1,401 from $1,327 last year, for an increase of 5.6%. For family coverage, out-of-pocket costs rose much higher to $6,575 — up 7.7% from last year's $6,106.
For context, the health consultancy firm Mercer says premiums — both the worker and employer portion — typically increase between 3% and 4% annually, making this year's price hike notably high. More than 150 million Americans rely on these types of private health plans for coverage.
Health insurance premiums expected to keep rising
Last year, KFF's study — which has been ongoing for 25 years — found that health care premiums rose only 2%. At the time, Altman warned that the small increase could represent the "calm before the storm."
The organization's latest study shows his warning was prescient. The picture doesn't look much better next year, either.
Separate surveys from Mercer and Willis Towers Watson suggest that premiums in 2024 could jump another 6% — even though inflation is largely expected to cool off further by then.
Historically speaking, health insurance costs tend to outpace inflation by a large margin. Over the past decade, out-of-pocket premium costs have jumped 44% for family coverage and 40% for single coverage.
Meanwhile, consumer prices overall rose about 33%.
More from Money:
7 Best Health Insurance Companies for the Self-Employed of 2023
Workers Lose $3 Billion a Year in FSA Contributions (and Employers Get to Keep It)