Here's What a Pulitzer Prize Does for a Book's Amazon Sales Rank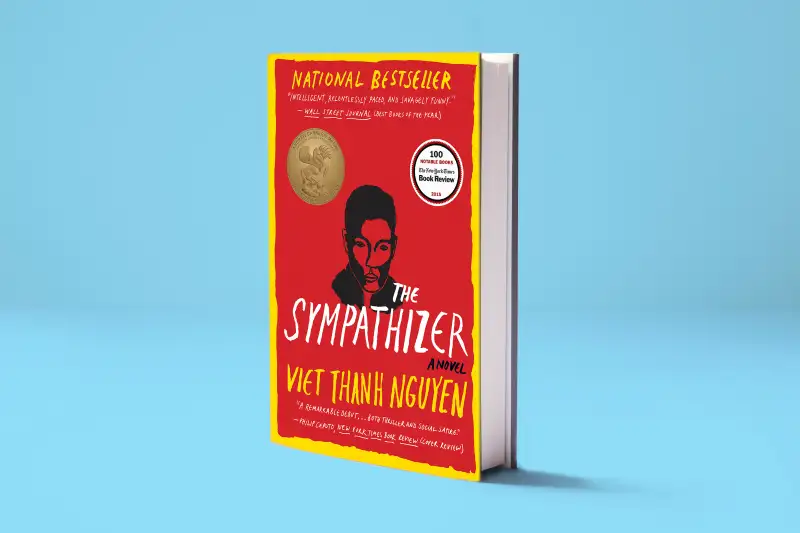 Think print is dead? You've clearly never won a Pulitzer.
The Sympathizer: A Novel by Viet Thanh Nguyen -- which tells the story of a Vietnamese undercover communist agent in Los Angeles and the fall of the South Vietnamese government in 1975 -- won the Pulitzer Prize for Fiction Monday, and soon after began winning a very different kind of award: cold hard cash. When the Pulitzers were first announced (just after 3 p.m. on Monday), the novel was ranked #27,587 overall on Amazon. As of 9 a.m. Tuesday, it had sky-rocketed to #88 overall, and #1 in Spies & Political Thrillers.
The winner in non-fiction, Black Flags: The Rise of ISIS by Joby Warrick saw less of a bump than its fictional counterpart, thanks to being ranked much higher pre-Pulitzer announcements. Still, it jumped significantly, rising from #6,607 to #123 overall (and #1 in Terrorism). The History winner, Custer's Trials: A Life on the Frontier of a New America by T.J. Stiles, jumped from #14,817 at 4 p.m. on Monday to #404 by 10 a.m. Tuesday.
Much like a Grammy win can boost a musician's record sales exponentially, a big win in the literary world (or a review in the Sunday Times) helps book sales as well. A 2012 Publisher's Weekly article that analyzed the sales of Pulitzer winners from 2007 through 2011 (A Visit from the Goon Squad, Tinkers, Olive Kitteridge, The Brief Wondrous Life of Oscar Wao, The Road) found that "On average, following the Pulitzer, Goon Squad's weekly sales for a three month period were triple what they were before the prize," the article states.
Even more impressive, Tinkers, by Paul Harding, went from selling just 40 copies the week before the prizes were announced to selling 1,042 copies the next week, and then 6,131 copies two weeks out from the Pulitzer announcements in 2010, per Publisher's Weekly.
On another measure of popular interest, The Sympathizer also jumped in Google Trends, from virtually no search traffic earlier in the day on April 18 to a significant amount into the evening.
//www.google.com/trends/embed.js?hl=en-US&q=The+Sympathizer&date=now+7-d&cmpt=q&tz=Etc/GMT%2B4&tz=Etc/GMT%2B4&content=1&cid=TIMESERIES_GRAPH_0&export=5&w=500&h=330