Insurers Are Making Women See Psychiatrists Before They'll Pay for Female Viagra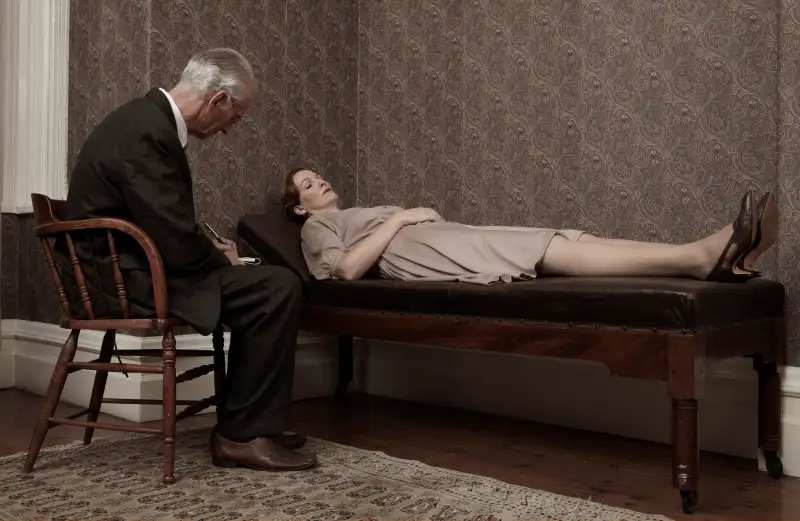 Smith Collection—Getty Images
Want help getting your libido up, ladies? You'll have to see your shrink first.
According to a report from CNN, a woman (who did not giver her real name) wanted to try the "female viagra" pill flibanserin, brand name Addyi, and assumed her insurance would cover the cost of the pill, much like they cover the cost of actual Viagra. Instead, they told her she'd have to see a psychiatrist first.
In an email to CNN, the woman's insurer, Blue Shield of California, said a committee decided "that Hypoactive sexual desire disorder is best diagnosed after a psychiatric evaluation." The woman's gynecologist diagnosed the sexual disorder and recommended the prescription.
"I'm a sexual health expert. This is my niche," Dr. Tami Rowen, the woman's gynecologist, told CNN. "And they're telling me I can't diagnose a sexual disorder? That's crazy."
Blue Shield of California gave the woman two other reasons it would not cover the cost of the drug: One, that she would have to try Wellbutrin first, a lower-costing antidepressant that is not FDA-approved to treat a sexual disorder and can have side effects including suicidal thoughts, and two, because "her low libido appeared to be a side effect of a medication she's taking."
Men, on the other hand, do not need to see a psychiatrist before their insurance will cover Viagra or Cialis, though there are some hurdles. As my colleague Kara Brandeisky wrote when Addyi was first approved in August 2015,
Others have said insurers won't cover female Viagra because it is so expensive. While a month's worth of Viagra costs $400, an equivalent amount of Addyi costs at least double, according to the New York Times, causing insurers, including CVS/Caremark, to balk at coverage.
Read More: Why Sales of 'Female Viagra' Addyi Have Been So Anticlimactic
The "Female Viagra" pill has been controversial for a while now. It failed two FDA approval processes before gaining approval last August, due in large part to unsafe side effects. TIME reported that "in clinical trials of the drug, 13% of women stopped taking flibanserin due to side effects." As of February, doctors had prescribed flibanserin fewer than 4,000 times, according to the New York Times, and Bloomberg reports sales are down 35% since their peak.