5 Quick College Diplomas That Can Lead to Good-Paying Jobs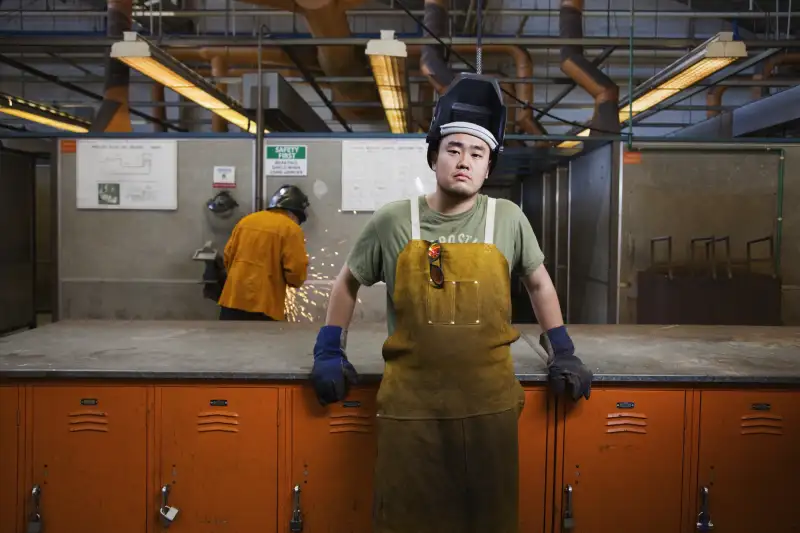 Blend Images—Getty Images
Over the long run, people with four-year college degrees and graduate educations earn more on average than workers who spend just a few years in school. But you don't necessarily have to invest a lot of time and money in a four-year degree to get ahead. In some cases, new research confirms, a quicker education can lead to a good-paying job.
"There are many paths to the middle class, including two-year technical degrees from community colleges," says Mark Schneider, president of College Measures, who authored a study of recent graduates of Tennessee colleges that was released today.
The findings are based on College Measures' analysis of earnings data for millions of workers collected from state unemployment insurance offices. So far six states, Arkansas, Colorado, Florida, Tennessee, Texas and Virginia, have allowed researchers to track government-reported earnings after students leave school.
For the latest state report, College Measures tracked five years worth of earnings for all Tennessee workers who earned any kind of college certificate, diploma, or degree in 2006, drilling down to which majors, and which schools, produce the highest earners. The results, says Schneider, "confirms other findings from other states."
Only a few types of two-year degrees consistently lead to high-paying jobs, however, and there is a wide variation in earnings by college, some of which may have to do with the local labor market. "You do have to be really careful about which degree you get," Schneider says.
Those with associate's degrees in electrical engineering earned annual salaries of about $42,000 within a year of leaving school. They typically progressed to more than $61,000 after five years. Those who earned certificates in heavy equipment maintenance made about $35,000 within a year on average and about $42,000 after five years.
Similarly, a 2011 report by Georgetown University's Center for Education and the Workforce found that 28% of people with associate's degrees earned more than the average salary reported by those with bachelor's degrees.
This new data from states is helpful because it identifies exactly which community college and which majors produce students most likely to earn bigger paychecks, says Jeff Strohl, research director for the Georgetown center. "If you are going to roll the dice on a particular school or major," says Strohl, "the new data will give you an idea of how people end up, earnings-wise."
According to College Measures's new report on Tennessee workers, these five programs that don't take four years can lead to good-paying jobs.
| Degree type | Subject | Avg. earnings in 1st year | Avg. earnings in 5th year |
| --- | --- | --- | --- |
| 1-2 year certificate | Precision metal working | $33,100 | $41,900 |
| 1-2 year certificate | Heavy equipment maintenance | $34,800 | $42,600 |
| Associate's | Industrial production | $41,400 | $46,200 |
| Associate's | Nursing | $47,300 | $54,300 |
| Associate's | Electrical Engineering | $42,000 | $61,500 |
The earnings reports, however, are sobering for those who get associate's degree in other fields. The average starting salary for Tennesseans with an associate's in liberal arts was about $28,000. Five years out those folks were earning about $35,000, roughly equal to the pay of those who earned an associate's in business but less than most workers with technical degrees.
What's more, students shouldn't assume they will earn the average earnings published in these kinds of reports, warns Thomas Bailey, director of the Community College Research Center at Columbia University. "A lot of this depends on other factors, such as the local labor market and the student." In other words, your coursework and workplace performance matters too.
To find four-year colleges that are likely to help you find a good-paying job, you can search Money's rankings of the best value colleges – colleges across the country with the best combination of net price and high-earning alumni. (College Measures advised Money on the development of the rankings, which used earnings estimates from a 2010 to 2013 national survey of 1.4 million Americans by Payscale.com.)