5 Inspirational Quotes About Money From Joan Rivers and Other Famous Women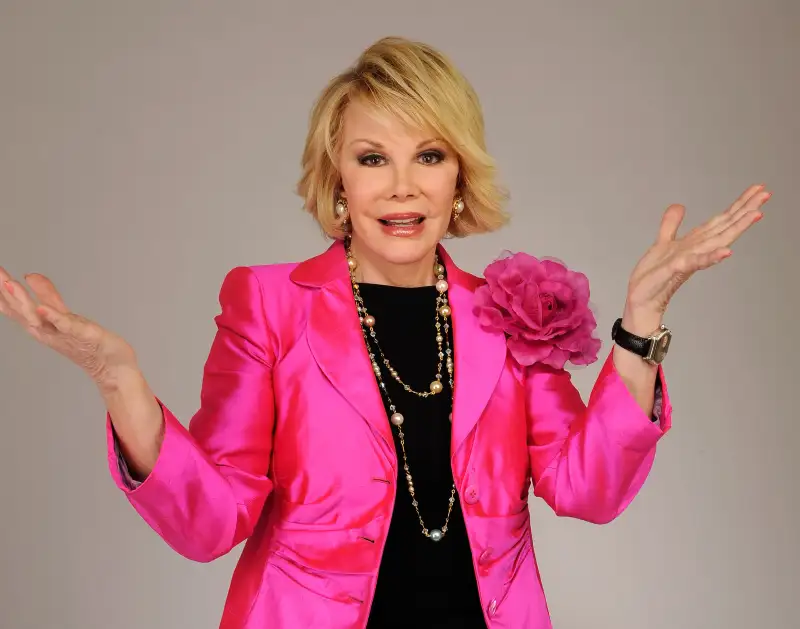 Larry Busacca—2010 Getty Images
Joan Rivers was never one to shy away from a controversial joke.
But when it came to money, her humor was as insightful as it is quotable. "People say that money is not the key to happiness, but I always figured if you have enough money you can have a key made," she famously said. And she'd know: She left a $150 million fortune to her daughter, Melissa, upon her death in 2014.
That fortune was built on jokes made at the expense of just about anyone and anything. Rivers "was one of America's first successful female stand-up comics in an aggressive tradition that had been almost exclusively the province of men," wrote the New York Times at the time of her death.
Her career success would still be considered ground-breaking today: She scored a $10 million contract in 1986 for a late night talk show on a major network, a milestone no current female comedian can claim, more than 30 years later.
The four other women featured in this video, from author Maya Angelou to current Massachusetts Senator Elizabeth Warren, are equally thoughtful about what money can (and can't) buy.