4 Ways to Hit Your Money Goals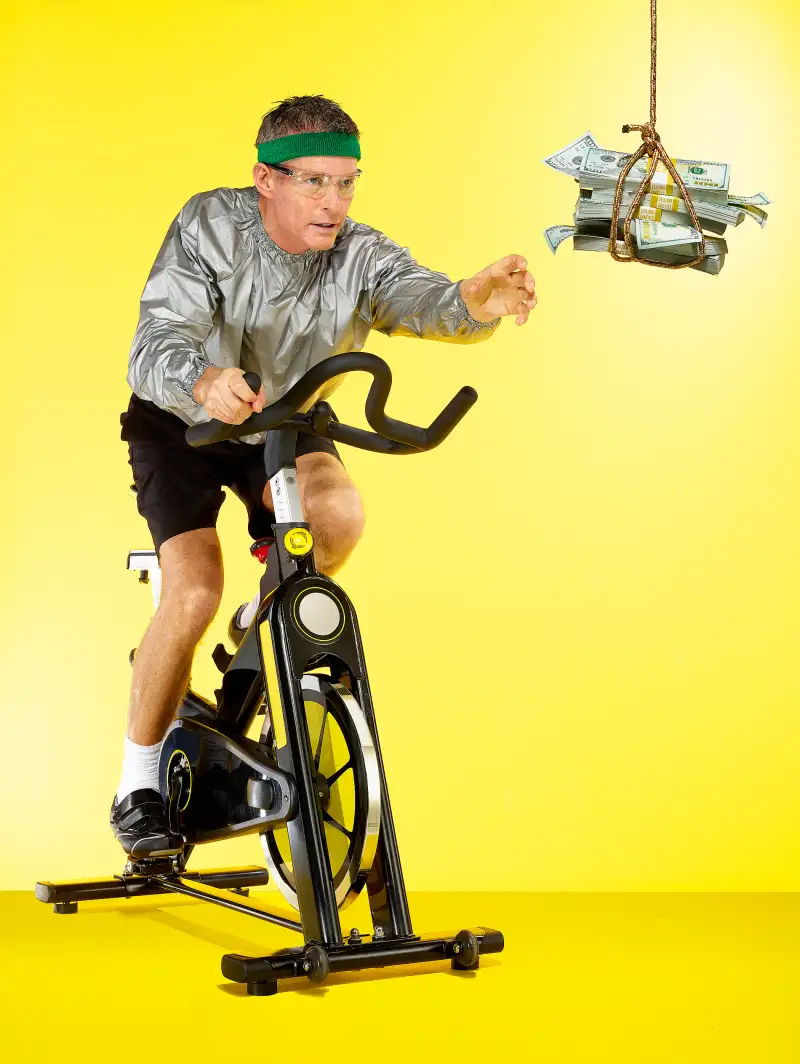 Welcome to Day 2 of Money's 10-day Financial Fitness program. Yesterday, you did a self-assessment to see what kind of financial shape you're in. Today, we help you find the motivation to take your finances to the next level.
Okay, you've checked your vitals, and you're probably feeling pretty good about your starting point. According to Gallup's annual Personal Financial Situation survey, 56% of people in households earning $75,000 or more say they are better off financially now than they were a year ago, up from 44% who felt that way in January 2014.
But just as even the most devoted gym-goer can get complacent, your financial confidence could stop you from reaching the next level. "In good economic times people save less and spend more," says Dan Geller, a behavioral finance expert and the author of Money Anxiety. Keep the eye of the tiger even when you're doing great. Here's how.
1. Make a Specific Goal
When you show up at the gym without a plan, there's a good chance you'll shuffle on the treadmill for a half-hour and call it a day. Your financial life is no different. To boost your performance, start by zeroing in on a goal. A study by Gail Matthews, a psychology professor at Dominican University, found that you're 42% more likely to achieve your aims just by writing them down. Indeed, people with a written financial plan save more than twice as much as those without a plan, says a Wells Fargo survey. The more specific the goal, the easier it is to tackle. Rather than plan to "cut costs," focus on, say, paying off your mortgage five years early.
2. Buddy Up
Much as a workout partner provides motivation to get to the gym, recruiting a family member or friend to hold you accountable is a good way to stay on track. In another study by Matthews, some participants shared their goals with a friend via weekly updates—achieving their aims 33% more often than those who did not.
3. Get a Nudge
Sometimes you just need a reminder. A study by the Center for Retirement Research found that bank account holders who got reminders about their savings goals put away more cash than people who didn't. It's easy to set recurring calendar reminders on your PC or phone, or try a service like FollowUpThen.com, which lets you schedule emails to your future self.
4. Stickk It
Need something with more teeth? The website Stickk.com allows you to pledge a sum of money toward a goal, sign a commitment contract, and pick a friend to monitor your progress. Achieve your aim, and you get the money back. Miss it, and you lose the money, which is donated to charity or a friend.
Previous:
Next: