Rate-Conscious Homeowners Are Repeatedly Refinancing Their Mortgages. Is Another Refi Right for You?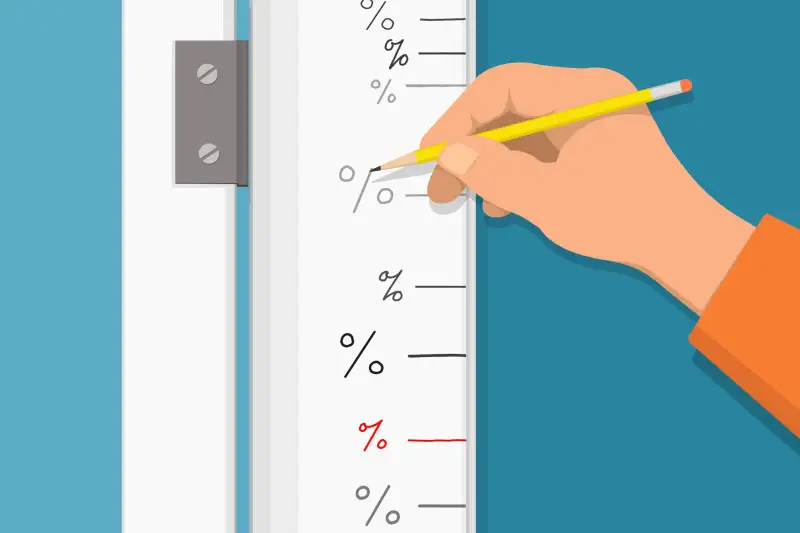 Kiersten Essenpreis for Money
Carlos Barros was elated when he refinanced his mortgage back in May 2020, locking in a 3.125% rate and reducing his monthly payments by about $220. Unfortunately, the feeling didn't last long.
"Just a week or so after I closed on my refinance — thinking that I got a killer rate — I spoke to two of my closest friends and they both got better rates than I did," says Barros, a web developer and personal finance writer based in Chandler, Ariz.
Immediately after closing on his first refinance, Barros connected with a new loan officer, watched the market and refinanced again and less than a year later. This time lowering his rate to a mere 2.875% and his payments by another $70.
In a year filled with near-constant mortgage rate drops, Barros' story is hardly unique. According to mortgage purchaser Freddie Mac, over 10% of refinances were repeats in 2020 — meaning the borrower refinanced at least twice in a 12-month period.
It was the second-highest repeat rate ever recorded, surpassed only by 2003 when stark rate drops led to a similar waterfall of refinances. Rates were much higher back then, but the mechanics were the same. In 2020, rates started at 3.62%. By year's end, they'd dipped below 2.7%.
On a $250,000 mortgage, that'd mean the difference between a $1,362 payment and a $1,216 one. Since bigger mortgages mean bigger savings, repeat refinances were particularly prevalent in higher-cost housing markets
"What we saw last year was a steep, rapid drop in interest rates because of the pandemic," says Pat Stone, CEO at Williston Financial Group. "People refinanced, and then rates dropped again, so it was worth refinancing again."
It's your lender calling
Most consumers aren't tuned in to the daily movements of mortgage rates, though — nor the savings they come with. So, part of this repeat refinancing trend? It falls on mortgage lenders' shoulders.
"It's quite common for a borrower to be contacted by the loan officer or mortgage broker who worked on their last loan and be told that rates have dropped and have their monthly savings amount already calculated," says Tom Piercy, managing director at Incenter Mortgage Advisors.
This sort of proactive communication is exactly what encouraged marketing coordinator Krystle Harvey to refinance her loan last February.
"I got a solicitation from my current mortgage lender, Rocket Mortgage," says Harvey, who's located in Sarasota, Fla. "It seemed like a good opportunity to lower my interest rate."
The offer required no appraisal, and she was able to reduce her interest rate almost a full percentage point to 3.99%. Just like Barros, though, Harvey refinanced again later in the year when rates dropped further. She shopped around and brought her quotes back to Rocket, who agreed to match the lowest rate.
Now, she has a 2.5% rate and a shorter-term loan. The second refi alone will save her over $68,000 in interest in the long run.
When to refinance your mortgage — again
Despite the extra time and work it takes, refinancing fairly fast after your last one can actually have some major benefits.
"Interestingly, the sooner you can take advantage of a lower rate, the better it is," says Shashank Shekhar, founder of Arcus Lending. "The way a mortgage amortization schedule works, in the first few months, the borrowers pay way more towards the interest than principal."
As you get further into your loan term, a larger share of each payment goes toward your principal balance. Since refinancing would mean starting the clock over — and most of your payments going toward interest again — it would take a larger rate drop to make the move worth it.
But how far you are into your loan isn't the only thing you'll want to consider when eyeing a second refinance. Your long-term plans as a homeowner should also play a role.
Generally speaking, refinancing is best for homeowners planning to stay put for a few years. Since refinances come with closing costs, it's important that borrowers are in their homes long enough to recoup those expenses. This is called reaching the breakeven point — or the point at which the refinance saves the homeowner more than the refinance cost to execute. This is especially important for re-refinancing, when you'll need to cover closing costs multiple times.
"As a general rule — and this is a personal rule of thumb for me — I like to see my clients recoup their costs in two years or less," says Noel Bennett, a senior loan originator from Premier Mortgage Group in Boulder, Colo. "There isn't any magic to that number, but if someone refinances and it is going to take four years to recoup their costs, that indicates to me that it might be wise to sit tight on the current loan and watch for rates to go lower."
According to ClosingCorp, refinance closing costs average around $3,400. In many cases, these costs can be rolled into the loan balance — often dubbed a "no closing cost" loan. Though these refinances come with no upfront costs for the borrower, they do have downsides. Namely? They increase your monthly payment and long-term interest costs.
"Many borrowers believe the refi isn't costing them a thing, which isn't true," said Bill Dallas, president of Finance of America Mortgage. "No cost refinances are a mirage."
Look out for prepayment penalties
In some cases, there may also be waiting periods and prepayment penalties to think about. Some lenders require you to wait at least six months before you refinance a loan, otherwise you may owe a fee.
That was the case for Emma Alda, who refinanced her loan last February and then again in July. While she had to pay a $95 prepayment fee on her second refi, she believes the charge will be more than worth it in the end.
"I'm giddy," says Alda, a marketing manager based in Fort Lauderdale, Fla. who will save more than $130,000 because of the lower rate. "It's enough to buy another house outright!"
If you're thinking about refinancing a second time as Alda did, make sure you're qualified. If your credit score has dropped since your last refinance, it could hurt your chances at a lower rate — or getting approved at all.
As Stephen Rosen, head of sales at mortgage lender Better, explains, "If you have more debt, less income or a lower credit score now than when you last refinanced, you may have difficulty getting approved."
What are your goals?
At the end of the day, the decision to refinance — or refinance again — is a personal one.
"Whether you are refinancing twice, three times or 10 times, it always comes down to your goals," says Sean Cahan, president of Cornerstone First Mortgage.
Those goals might be to free up cash flow, cover sudden expenses, reduce your long-term interest costs or pay off your mortgage faster. If you can achieve those goals and recoup the costs re-refinancing comes with, refinancing will typically be a smart move.
"If other monthly expenses have piled up beyond your mortgage payment and you need more space in your budget, refinancing can help provide some breathing room," Rosen says. "The best rule of thumb is that if the numbers make sense, seize the opportunity — regardless of if it's your first, second or third refi."
More from Money:
6 Instances Where Refinancing Your Mortgage Could Actually Cost You Money
The Pros and Cons of Switching Lenders When You Refinance Your Mortgage