How to Watch Tonight's Republican Debate Online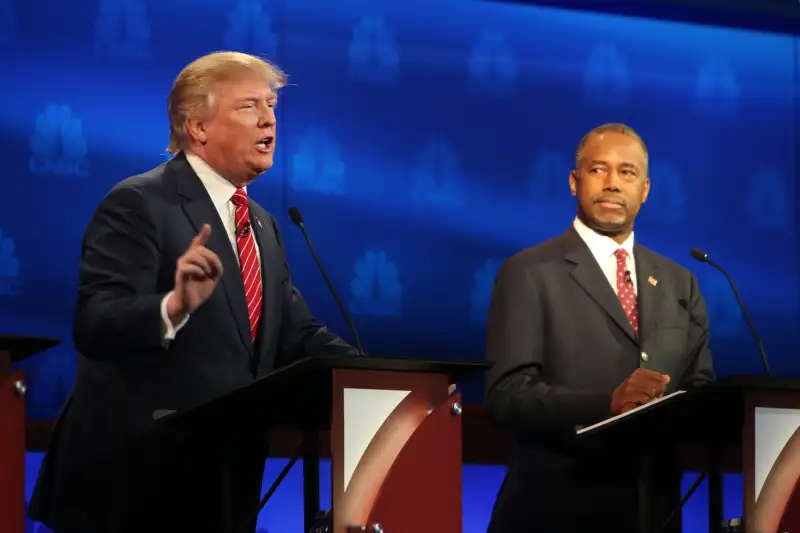 Jason Bahr—NBCU Photo Bank via Getty Images
To watch the October 19 presidential debate, click here.
On Tuesday evening at 9 p.m. ET, the fourth Republican debate of the 2016 primary season will take place at the Milwaukee Theatre in Milwaukee, Wisc.
Last week, Fox News announced that Donald Trump, Ben Carson, Marco Rubio, Ted Cruz, Jeb Bush, Carly Fiorina, John Kasich, and Rand Paul all qualified, getting over 2.5% in the most recent polls.
Mike Huckabee, Chris Christie, Bobby Jindal, and Rick Santorum are relegated to the 7 p.m. undercard.
The debate is presented by the Fox Business Network and the Wall Street Journal, and you can stream it online, completely free, at Fox Business's website, whether or not you're a subscriber.
Almost all the debates this year have been free to watch online, and it's allowed many people who don't have TV to participate more fully in the democratic process. Politico reported that there were 1 million people streaming the CNN Democratic debate at one point.
According to Fox, the agenda for this debate focuses on "jobs, taxes, and the general health of the economy, as well as domestic and international policy issues."
Read next: 7 Streaming TV Packages That Will Let You Cut the Cord For Good