Restaurants Offer Free Thanksgiving Meal for Lonely People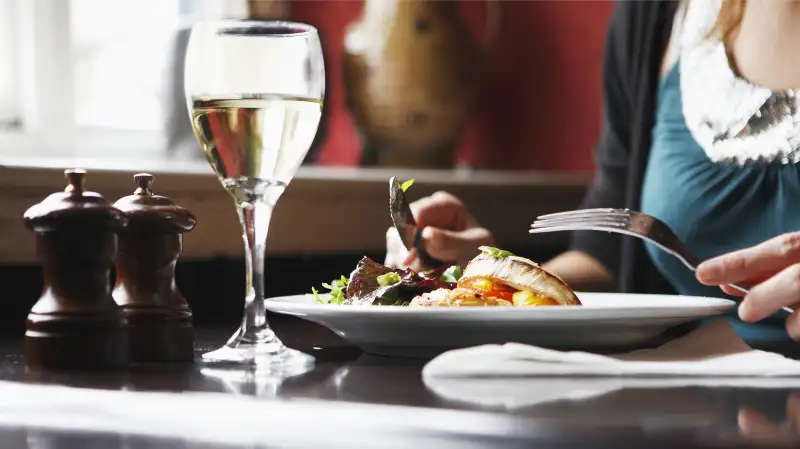 Thanksgiving is a time for family, but what if you don't have family to spend it with? Or friends?
Recognizing the plight of the lonely, some restaurant owners have taken it upon themselves to offer free feasts so people don't have to give thanks alone.
A Reddit post that went viral recently showed a sign in front of George's Senate Coney Island Restaurant in Northville, Mich., announcing that anyone who was alone could eat on Thanksgiving for free. "I do this from my heart to help these people. If everyone helped a little bit to do what I do, the whole world is going to be beautiful," Dimopoulos told the Detroit Free Press.
While the tradition of charitable organizations, churches, and soup kitchens offering free meals on holidays is well known, more and more private restaurants seem to be stepping up. In addition to George's place, the Free Press reports more restaurants in the area, such as Leon's Family Dining and Big League Brews, also serve up free meals to anyone in need or lonely.
Participating restaurants are typically run by staff volunteers during these holidays; funding is often supplemented by traditional customers who contribute to the cause via a donation box .
Michigan is by no means unique to this trend: New Hampshire's Penuche's Grill is offering food to "whoever comes in," as are many others around the country. In Dallas; Cuyahoga Falls, Ohio; Morganton, North Carolina; and West Virginia, restaurants offer free Thanksgiving meals to the lonely and needy, as well as plenty of other restaurants around the country whose stories weren't picked up by news outlets.