5 Reasons the Retirement Crisis Is Getting Worse for Average Americans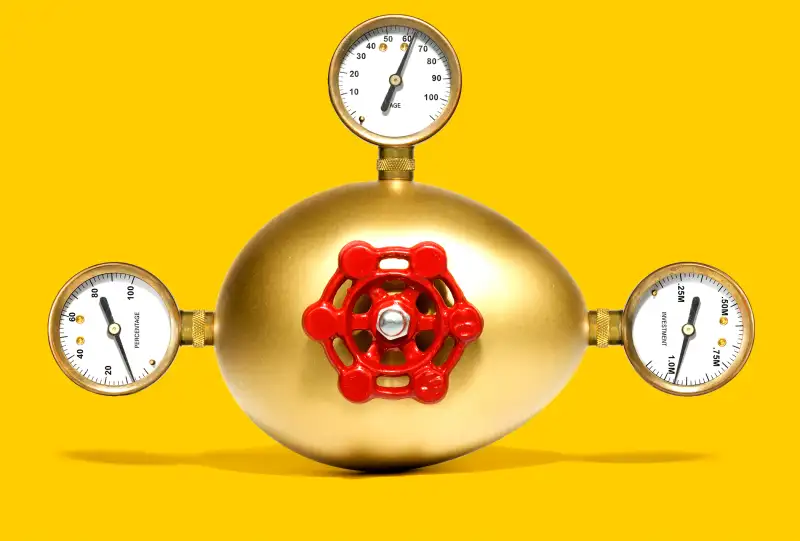 John Kuczala—Getty Images
If you want a reliable assessment of American's retirement readiness, one of the best barometers is the annual survey conducted by the Employee Benefit Research Institute, which has been taking the pulse of Americans' retirement confidence levels for the past 25 years. The results have consistently found that many workers have a shaky faith in their financial futures, and their actual financial preparation is even worse. Now, in its newly released 26th survey, EBRI's latest findings show that savings progress has plateaued—and the divide between those who are on track and those falling behind is as stark as ever.
No question, most Americans still have the potential to rescue their retirements. But as these five charts show, many workers face stiff headwinds—especially those who lack the benefits of 401(k)s or are unable to take the necessary financial planning steps. The data are likely to add more fuel to the national debate over America's retirement security. Here are five key findings that show how badly Americans are lagging financially.
1. Retirement confidence is leveling off.
The good news is that compared to the record lows in confidence between 2009 and 2013, which followed the financial crisis, a larger percentage of Americans are feeling better about their finances. More than one out of five workers say they are "very confident" about their ability to retire comfortably. Those who felt "somewhat confident" increased, while fewer said they were not at all confident.
---
2. There's a big gap between those who have a retirement plan and those that don't.
As the EBRI data show, the most telling marker of retirement confidence is participation in a retirement plan, whether a 401(k), traditional defined benefit pension plan, or an IRA. Among workers who reported that they or their spouse had money in one of these plans, a whopping 26% were very confident about retirement vs. just 10% of those without a plan—that's more than twice as confident.
---
3. Retirement confidence far outpaces retirement savings.
In a persistent display of cognitive dissonance, most Americans are falling behind in their savings, despite their improved confidence levels. Overall, 63% of workers and their spouses say they are currently putting away money for retirement. But 54% had amassed little in savings—less than $25,000. Only 26% reported assets of $100,000 or more. Among the reasons for lack of savings, 40% cited daily expenses and 11% said they were paying off debt. As you might expect, having a retirement plan made a difference. More than two-thirds of those without a plan had less than $1,000 stashed away. Yet most workers say they need to accumulate $250,000 or more to retire comfortably.
---
4. Most workers have not taken basic retirement planning steps.
Only 48% have even tried to figure out how much they'll need to have saved by the time they stop working, a percentage that is only incrementally better than last year's. Even fewer have calculated how much they'll get in Social Security benefits or the future costs of their health care expenses. That's particularly discouraging given the boom in low-cost online financial advice. But as survey data elsewhere shows, only 2% of workers and 1% of retirees are very interested in getting such advice online. (Give it a try—you can see what your savings will grow to here.)
---
5. Many workers expect to work past traditional retirement age.
Some 17% of current workers say their expected retirement age has changed, with 77% of that group saying it had increased. In addition, some 6% of workers say they'll never retire. Better not count on that. The average retiree typically stops working around 62. Unexpected illness, job loss, family care-giving needs, and other hardships consistently cause nearly half of all workers to retire sooner than expected.

You might think that given the lack of savings, Americans would be counting heavily on Social Security and Medicare to help fund their shortfalls. Not so much. Only about 10% of workers are very confident that future Social Security and Medicare benefits will equal those now received by retirees. About 55% to 60% are either not too confident or not at all confident that benefit levels can be maintained. Fortunately, Social Security at least is in better shape than the average American's finances.
---
Philip Moeller is an expert on retirement, aging, and health. He is co-author of The New York Times bestseller, "Get What's Yours: The Secrets to Maxing Out Your Social Security." A revised edition explaining the new Social Security rules will be published May 3. His companion book, "Get What's Yours for Medicare: Maximize Your Coverage; Minimize Your Costs," will be published in October. Reach him at moeller.philip@gmail.com or @PhilMoeller on Twitter.