Retirement Do-Over: Here's One of the Most Common Regrets for Today's Retirees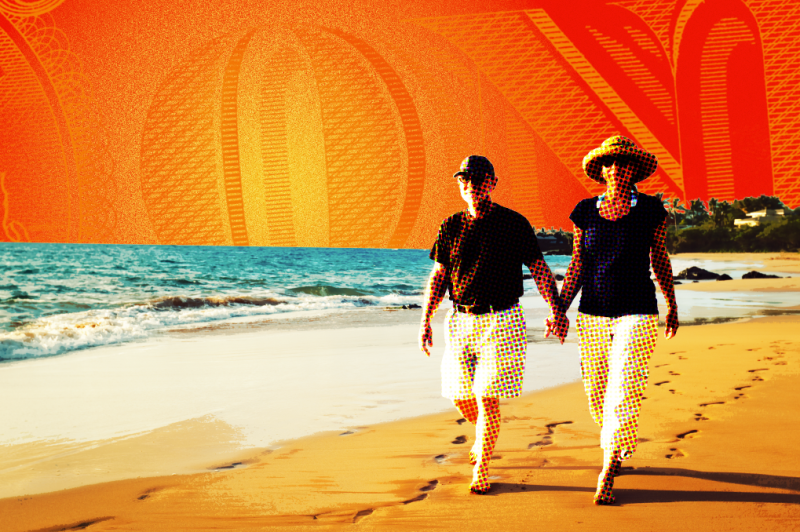 Life doesn't come with a reset button, much to the chagrin of U.S. retirees, the majority of whom say they would go back and change their retirement planning if they had the opportunity.
The insurance company Lincoln Financial Group recently surveyed about 1,400 adults, including 261 retirees. The results show that many retirees wish they would have started saving sooner—and a larger amount—than they actually did. In fact, many don't think they'll have enough money to finance their full retirement.
What the data says
Sixty-two percent of retirees surveyed said they would like to go back and plan differently for their retirement.
Among those retirees, nearly 75% said they would start saving earlier, while 63% said they would save more. A little over a third said they would choose investments that supply a steady income stream (36%) and pay off debts sooner (34%). A quarter said they would have planned better for increased costs due to inflation.
Instead of withdrawing money from retirement assets as needed, 63% said they'd prefer an automatic paycheck in addition to Social Security (i.e., an annuity).
Retirees aren't feeling very secure — just 27% said they were "very confident" about having enough money to last them through retirement.
The takeaway
The looming retirement savings crisis has a lot of people rethinking the durability of their retirement plans.
Social Security benefits aren't keeping up with the rising cost of living — and with some reports predicting the program will run out of money, many Americans are worried those benefits won't be around when they retire.
To top it all off, new research shows that millions of Americans' retirement savings are insufficient, which could cause a major burden for taxpayers in the future.
Given all the uncertainty surrounding retirement, more Americans — especially those between 55 and 70 — are turning to annuities, a type of insurance that helps build retirement savings, according to the research trade association LIMRA. Annuities offer a steady lifetime income stream, and there are no taxes on the growth they accumulate until the account holder starts withdrawing funds.
A recent report found that individual annuity sales were at the highest levels ever recorded in the first quarter of 2023, and LIMRA expects the trend to continue. This is likely driven not only by inadequate retirement funds, but also an expected 8.3% surge in the population over the age of 65 in the next four years, according to Oxford Economics.
More from Money:
Social Security Recipients May Only Get a 3.1% Raise in 2024 Due to Lower Inflation
Many Married Couples Are Missing Out on This Easy Way to Increase Retirement Savings
Social Security Quiz Shows Just How Little People Know About Retirement Benefits