1 out of 3 of Workers Expect Their Living Standard to Fall in Retirement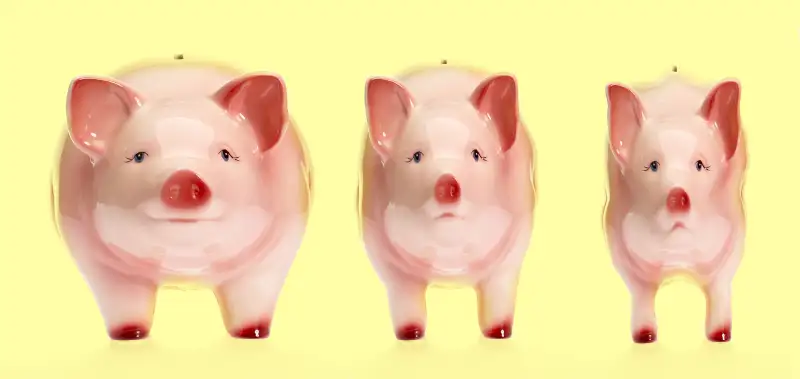 One third of workers expect their standard of living to decline in retirement—and the closer you are to retiring, the more likely you are to feel that way, new research shows.
That's not too surprising, given the relatively modest amounts savers have stashed away. The median household savings for workers of all ages is just $63,000, according to the 16th Annual Transamerica Retirement Survey of Workers. The savings breakdown by age looks like this: for workers in their 20s, a median $16,000; 30s, $45,000; 40s, $63,000; 50s, $117,000; and 60s, $172,000.
Those on the cusp of retirement, workers ages 50 and older, have the most reason to feel dour—after all, they took the biggest hits to their account balances and have less time to make up for it. If you managed to hang on, you probably at least recovered your losses. But many had to sell, or were scared into doing so, while asset prices were depressed. And even you did not sell, you gave up half a decade of growth at a critical moment.
Despite holding student loans and having the least amount of faith in Social Security, workers under 40 are most optimistic, according to the survey. That's probably because they began saving early. Among those in their 20s, 67% have begun saving—at a median age of 22. Among those in their 30s, 76% have begun saving at a median age of 25. Nearly a third are saving more than 10% of their income.
Workers in their 50s and 60s are also saving aggressively, the survey found. But they started later—at age 35. And with such a short period before retiring they are also more likely to say they will rely on Social Security and expect to work past age 65 or never stop working.
Interestingly, the younger you are the more likely you are to believe that you will need to support a family member (other than your spouse) in retirement. You are also more likely to believe you will require such financial support yourself. Some 40% of workers in their 20s expect to provide such support.
By contrast, that expectation was shared by only 34% of those in their 30s, 21% of those in their 40s, 16% of those in their 50s and 14% of those in their 60s. A similar pattern exists for those who expect to need support themselves—19% of workers in their 20s, but only 5% of those in their 60s.
Workers are also looking beyond the traditional three-legged stool of retirement security, which was based on the combination of Social Security, pension and personal savings. Those three resources are still ranked as the most important sources of retirement income, but workers now are also counting on continued employment (37%), home equity (13%), and an inheritance (11%), the survey found.
Asked how much they need save to retire comfortably, the median response was $1 million—a goal that's out of reach for most, given current savings levels. Strikingly, though, more than half said that $1 million figure was just a guess. About a third said they'd need $2 million. Just one in 10 said they used a retirement calculator to come up with their number.
As those answers suggest, most workers (67%) say they don't know as much as they should about investing. Indeed, only 26% have a basic understanding and 30% have no understanding of asset allocation principles—the right mix of stocks and bonds that will give you diversification across countries and industry sectors. Meanwhile, the youngest workers are the most likely to invest in conservative securities like bonds and money market accounts, even though they have the most time to ride out the bumps of the stock market and capture better long-term gains.
Across age groups, the most frequently cited retirement aspiration by a wide margin is travel, followed by spending time with family and pursuing hobbies. Among older workers, one in 10 say they love their work so much that their dream is to be able stay with it even in their retirement years. That's twice the rate of younger workers who feel that way. Among workers of all ages, the most frequently cited fear is outliving savings, followed closely by declining health that requires expensive long-term care.
To boost your chances of retiring comfortably and achieving your goals, Transamerica suggests:
Start saving as early as possible and save consistently over time. Avoid taking loans and early withdrawals from retirement accounts.
In choosing a job, consider retirement benefits as part of total compensation.
Enroll in your employer-sponsored retirement plan. Take full advantage of the match and defer as much as possible.
Calculate retirement savings needs. Factor in living expenses, healthcare, government benefits and long-term care.
Make catch-up contributions to your 401(k) or IRA if you are past 50
Read next: Answer These 10 Questions to See If You're on Track for Retirement