Are You on Track for Retirement? Here's How Much People in Your Generation Are Saving Now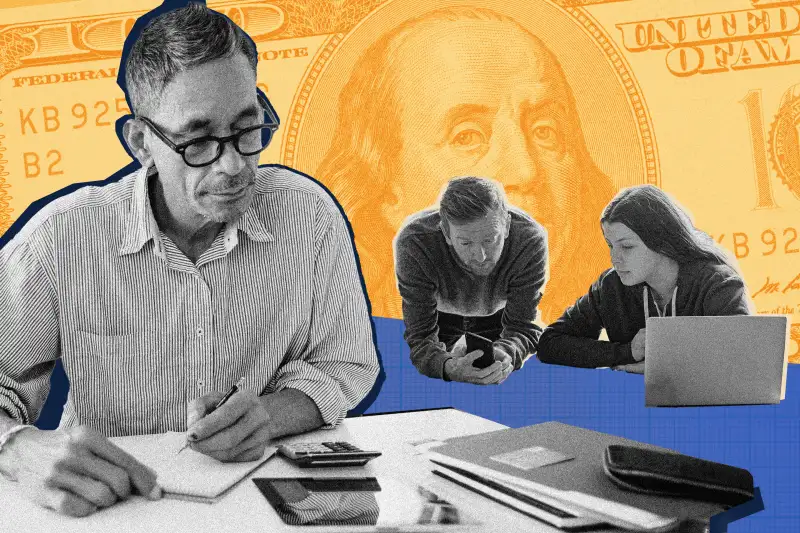 Eddie Lee / Money; Getty Images
Americans are less ready for retirement than they were three years ago, according to new data revealing that savers are falling behind on preparing for the future.
Fidelity's latest retirement score report found that the overall U.S. retirement score — a measure of whether people are on track to meet their financial needs in retirement — declined five points from the record high of 83 recorded in 2020.
As a result of the economic environment, people are saving less and opting to invest conservatively, resulting in a shortage of funds that could impact them later on. More than half of survey respondents may need to make lifestyle changes to cover their expenses in retirement.
That's truer for some more than others: Even though Fidelity found that asset balances have increased by $40,000 across generations, the current savings rates of various age groups vary widely.
What the data says
The research is based on responses from more than 3,500 working households that earn at least $25,000 a year and have begun saving for retirement.
Boomers — those born between 1946 and 1964 — decreased their savings rate by 2.2%, also sliding to 9.5%.
Bucking the trend was Gen X, or folks born between 1965 and 1980, which saw its savings rate increase to 11.1%. That's a 1.4% jump.
One thing all the generations have in common? Their typical savings rate is still lower than the recommended income contribution rate of 15%.
Retirement costs are difficult to pinpoint because each person's financial situation is different, but previous research has shown that savers believe they'll need $1.25 million in order to retire comfortably. According to Fidelity, Americans today only have about 78% of the income they'll require to cover their household expenses in retirement.
The takeaway
Retirement savings struggles are nothing new for working Americans, but thanks to the inflationary period we're in, Fidelity found many are pulling back on saving even more than they were three years ago.
To combat that, employees may want to consider taking advantage of employer retirement savings plans, especially if their workplace offers a 401(k) match. But experts say the most important thing is that workers start saving as soon as possible. Even if they can't contribute the recommended 15% to 20% of their income, something is better than nothing.
"When it comes to long-term investing, staying focused on your individual goals is critical," Rita Assaf, vice president of retirement at Fidelity Investments, said in a news release. "Having a plan in place is one solid way to help weather any storm, as we've seen the last few years and weeks with the pandemic, inflation and market volatility."
For younger savers who have time on their side, Roth IRAs may be a good option because they grow tax-free. That could mean decades of untaxed income during retirement if workers invest early.
People approaching their retirement years may also want to delay claiming Social Security because benefits increase each month they go unclaimed until recipients reach age 70.
Generally, though, focusing on contributing as much income as possible to your accounts — and having a good grasp on what you'll need for retirement — will take you far.
More from Money:
You're Probably Wrong About How You'll Pay for Retirement
How to Save for Retirement Even When You're in Your 20s and Broke