Use This Simple Trick to Estimate Your Retirement Income Needs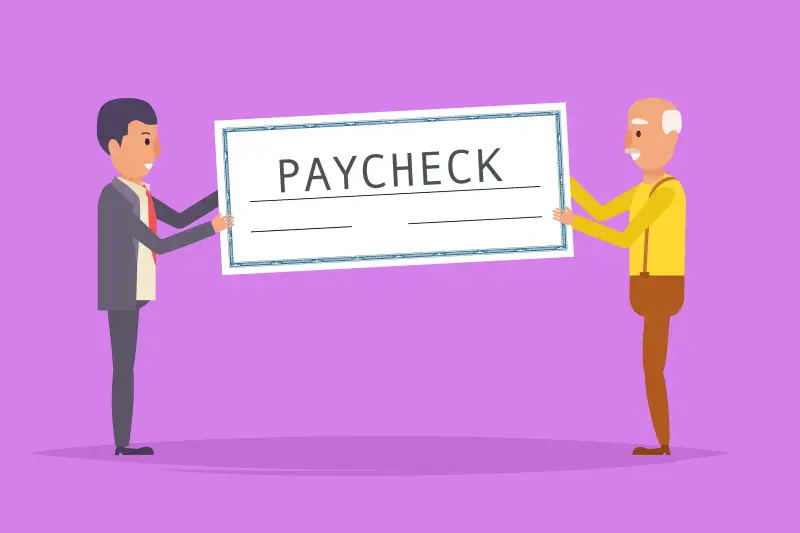 How much monthly income will I need in retirement? This question is key to any financial plan, but only 28% of non-retired Americans have attempted to answer it, according to a survey released Wednesday by The Alliance for Lifetime Income.
That might not be such a surprise, since many folks tend to avoid anything that feels like math. Projecting how much money you need in retirement usually involves tallying up all your bills and estimating how much you spend on discretionary expenses like eating out and travel. Financial advisors often ask new clients to come to their first meeting with a detailed list of their last month's spending, says David Littell, Professor of Taxation and co-creator of the Retirement Income Certified Professional® (RICP®) designation at The American College of Financial Services.
When many neglect this homework, it "freezes the planning process," he says.
The good news is that there's a much easier way to estimate your income needs, Littell says: just use your take-home pay as a ballpark. Assuming you live within your means and aren't racking up credit card debt to fund your lifestyle, your current take-home pay is a good starting point for estimating the income that you'll need in retirement.
Your take-home pay already excludes the money you contribute to your traditional 401(k), which is useful since you won't need to save for retirement in retirement. Your paycheck also excludes the health insurance premiums that are deducted from your gross pay, just as your Medicare Part B premium will be deducted from your Social Security check. (A couple caveats: if you choose to buy a Part D drug plan and a Medigap supplement plan, that will likely push your Medicare premium spending above what you spend on health insurance while working. Also, while most people get a small inflation bump to their pay each year, medical costs tend to rise faster than general inflation, so over time you'll need to budget more for that expense.)
Another plus of the take-home pay approach is that it doesn't require you to separate your necessary versus discretionary expenses. Many financial advisors like clients to make separate tallies, one of expenses like the mortgage, utilities and health care spending, and the other of travel, eating out and other fun activities.
This exercise can be useful if you want to know the bare minimum you need to survive. But most people want to continue their current lifestyle in retirement, or even take it up a notch with more travel or golf in their newfound free time.
"In America today, it's hard to separate your wants from your needs," Littell says. "It really is."
Tips for Using Your Projected Retirement Income
So what do you with your rough estimate of your retirement income needs? First, you see how much of that need will be filled with guaranteed income sources. You can get an estimate of your Social Security payments by creating a my Social Security account at www.ssa.gov.
The Alliance for Lifetime Income's 2019 Protected Lifetime Income Study found that 63% of Americans had no source of protected lifetime income, such as a pension or annuity, besides Social Security. The study polled a representative sampling of 3,119 U.S. adults ages 25 to 74.
If you're one of that 63%, you could tap your savings to cover the gap between what you'll need to live on and what your your Social Security check brings in. The standard rule of thumb for a 30-year retirement is to have 25 times your anticipated annual expenses saved up by the time you retire. Then you can safely withdraw 4% of your nest egg each year with only a small chance of your money running out.
Some financial advisors recommend buying a simple income annuity to cover part of your funding gap. Since annuity payments continue for life, this strategy removes some of the guesswork in retirement income planning, such as predicting how long you'll live. Research also suggests it gives people peace of mind.