People Make This Costly Social Security Mistake All the Time. Here's What to Know - and How to Avoid It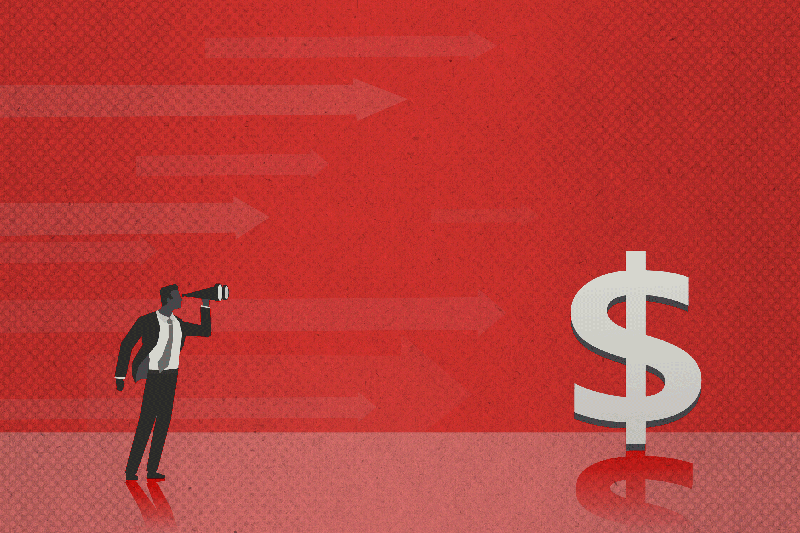 Animation by Sarina Finkelstein for Money; Feodora Chiosea—iStock/Getty Images
Pre-retirees overestimate their future Social Security benefits by about 28%, a miscalculation that can have a devastating effect on their quality of life in retirement, according to a recent survey.
Future retirees expect to get $1,805 a month in Social Security benefits, whereas current retirees collect $1,408 a month on average, according to a survey released Wednesday by Nationwide. The survey polled 1,315 adults ages 50 and over with at least $250,000 in investable assets.
"Unfortunately, so many people have unrealistic expectations," says Tina Ambrozy, president of sales and distribution at Nationwide.
If you think you're going to receive more in monthly income, you might save less. Indeed, some people might even view personal retirement savings as gravy: Just over a quarter of older adults (26%) believe they can live comfortably on Social Security alone, according to the survey.
That has never been the case: "Social Security was never meant to be the only source of income for people when they retire," according to the administration's website. Instead, the site explains, "Social Security replaces a percentage of a worker's pre-retirement income based on your lifetime earnings." That percentage ranges from as much as 75% for very low earners, to about 27% for high earners, with an average of a 40% replacement rate for medium-wage earners.
To get an accurate estimate of your future earnings, go to the Social Security Administration's website and create a "my Social Security account." (The agency is phasing out the paper statements it used to mail to adults with estimates of their future Social Security earnings.)
Pay close attention to the difference in benefits if you claim at various ages. Claiming at your earliest eligibility of 62 will lock you into a lifetime of lower benefits. If you claim at 62, you'll get roughly 75% of what you would have received had you waited several years for what the government calls your full retirement age, when you get 100% of what you're eligible for. That's why the decision of when to claim Social Security can have such a lasting effect on your future finances.
Some people mistakenly believe that if they claim at 62, their benefits will automatically ratchet up at their full retirement age, according to Nationwide. This is not the case: all Social Security beneficiaries receive a small annual raise — called a cost-of-living adjustment — but benefits never reset off their original amount.
Your maximum earnings don't even come at full retirement age. If you were born in 1960 or later and you're able to hang on until 70 to claim, you'll get a bonus–called "delayed retirement credits"— that pushes your monthly benefit to 124% of what you would have received at full retirement age. Those born from 1943 to 1954 get an even sweeter reward for waiting until 70, with a bonus of 132%. (Everyone born between 1955 and 1960 is eligible for delayed retirement credits of between 124% and 132%).
"It's such an important decision, when and how to file, and so many people don't understand the impact of that decision on the rest of their lives," Ambrozy says.
So take some time to research your benefits, and consider enlisting professional help.
Note: you won't be able to create a "My Social Security Account" online if you've frozen your credit, a step that experts often recommend to help prevent identity theft. In that case, you can visit your local Social Security office to set up a profile or request a paper statement to be sent in the mail.