Parents Are Giving Their Kids an Average of $39,000 to Buy a Home — and It Could Jeopardize Their Own Retirement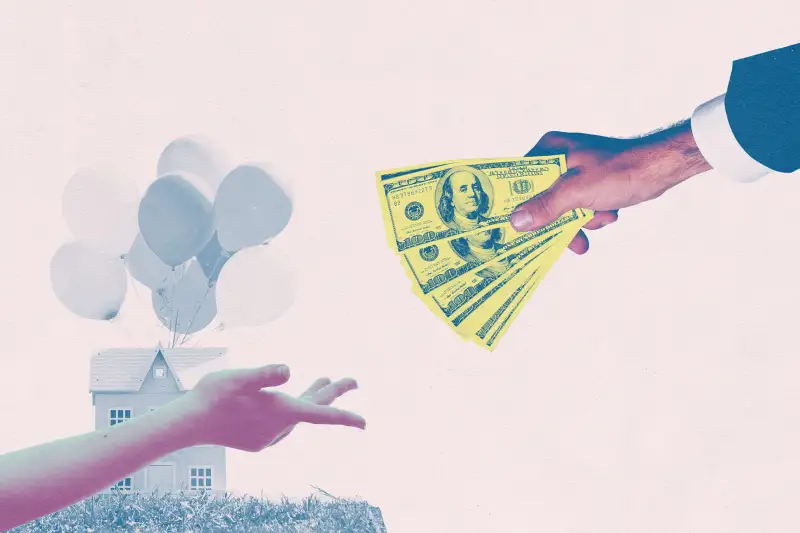 Parents are giving their adult children an average of $39,000 to help them buy a home, generosity that could jeopardize their own retirements, according to a recent report by financial services firm Legal & General.
Family and friends supported the purchase of $317 billion worth of property across America in 2018, with one in five U.S. homeowners receiving gifts or loans to help them buy, according to the report. Most of that money came from parents in the form of a gift or an interest-free loan. In fact, if the "Bank of Mom and Dad" were a true business, it would be the seventh biggest mortgage lender in the country, Legal & General found.
"We deal with this issue almost every single day," says Ron Weiner, a certified financial planner at RDM Financial Group at Hightower in Boca Raton, Fl. "It absolutely is a problem. There's a breaking point for every budget, no matter how wealthy you are."
Parents who give their children money for a down payment are probably doing so on the heels of putting their child through college. Yet while many parents anticipate their children's college tuition costs and set aside savings for that purpose, they don't often do the same for help with housing. "People don't always plan around this situation," says John Godfrey, corporate affairs director, Legal & General, which is based on London and also has business in the U.S. Instead, they give in to the "natural human tendency" to want to help their offspring get ahead, Godfrey notes.
All this assistance comes as rising home prices and student debt put homeownership out of reach for many. The average U.S. home price in 2018 was $310,000, according to the Federal Housing Finance Agency, the report says. Meanwhile, the Class of 2018 graduated with an average debt of $29,800 in both private and federal student loans, according to Student Loan Hero.
While it's understandable that parents would want to give their children a leg up in this challenging environment, they need to make sure that their offsprings' security doesn't come at the expense of their own, financial advisors say. The old cliche is true: while you can borrow for education or housing costs, you can't take out a loan out for retirement.
Some survey respondents who gave money for a home purchase said it put them on shakier financial footing: 7% postponed retirement (by an average of four years) due to their help, while 14% reported feeling less secure about their financial future and 15% said they had to accept a lower standard of living as a result of giving the money.
"If people can feel it now, gosh, it's probably worse than they think," Weiner says about the detrimental effect their gift will have on their finances.
Parents who divert a big chunk of their principal towards their child's down payment are not only losing that money, they're also losing out on any growth that money would have made in the stock market. And they're going to need that growth to cope with inflation — in particular, with health care costs that rise at a sharper rate than other goods and services.
Look ahead if you're considering a gift. Try to imagine the impact of a potential gift on your financial situation now and 15-plus years from now, Weiner says. "Are the kids going to reciprocate if the parents need help down the road?" he asks.
In Weiner's experience, loans from parents usually wind up being gifts. Despite good intentions, "we almost never see loans paid back by kids," he says. Parents feel weird about collecting on their loan, and adult children face mounting costs after they have kids of their own. So they may not be in a position to repay a loan, much less give more of their money to help parents who wind up falling short in retirement.
Bottom line? "Actually be a parent and say no if it's not going to work," Weiner advises. "I don't believe children will love you any less."