Are the Rich More Honest Than the Poor? This Study Found an Answer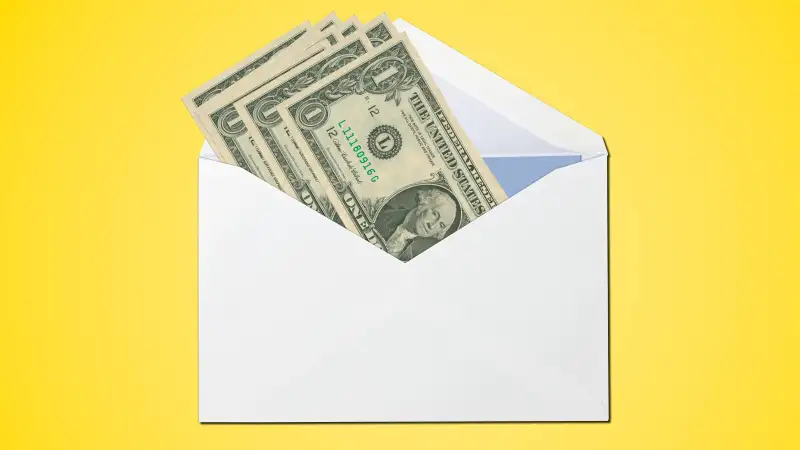 Getty Images, Wikimedia Commons
Would you return a letter accidentally sent to you containing $20?
The answer probably depends on how much money you already have.
In a new paper published by the National Bureau of Economic Research, three economists conducted an experiment to see whether wealthier households are more altruistic than poorer ones. They chose 180 rich and 180 poor households in a "medium-sized city" in the Netherlands.
Each recipient was sent a false greeting card (from a grandfather to his grandson) that contained either a €5 bill, a €20 bill, a bank transfer card for €5, or a bank-transfer card for €20.
Researchers found that the wealthier households were more than twice as likely to return the letters — 81% versus 38%. Below is the breakdown for each type of letter sent, and the percentages of returns. Both types of households were more likely to return the bank cards compared with the cash, but only a quarter of all poor households returned the €20 note, compared with nearly 80% of rich households.
Overall, the "raw data indicate the rich behave more pro-socially" than the poor, the study found. However, the authors still concluded that the poor are not less intrinsically honest than the rich. In one part of the experiment, they orchestrated a scenario in which the poor receive the misdirected bank cards, which are harder to use, at a greater time of financial need.
Their findings: "The structural model suggests that rich and poor do not differ in their 'altruistic' concerns," the authors wrote. "Instead, the poor appear to experience substantial financial pressure causing them to return fewer [bank transfer] envelopes, especially just before their payday."
The same findings hold true in the case of cash, they concluded. Once differences in the marginal utility of income and financial pressure are accounted for, the rich and the poor appear to be indistinguishable with regards to their altruistic behavior.
"These findings cannot rule out the possibility that, if the rich and the poor were to magically switch places, that each might, Pygmalion-like, behave just like the other did," the authors concluded.