Use These 10 Products? If So, You're Probably Wealthy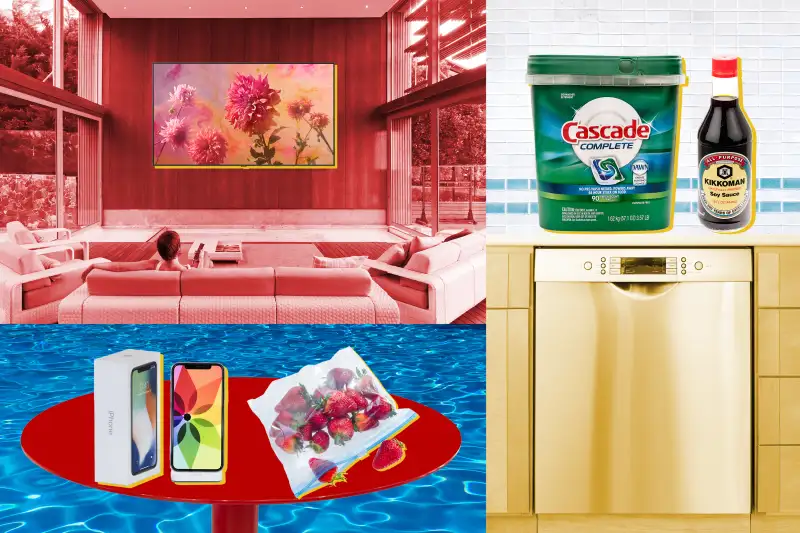 Photo illustration by Sarina Finkelstein for Money; courtesy of Samsung (1); Shutterstock (1); Alamy (1); Getty Images (7)
Some tastes are acquired. Apparently those include Kikkoman soy sauce and Ziploc bags.
Those are among the consumer brands economists at University of Chicago say most consistently correlate with a purchaser's wealth. The findings, based on a 2016 survey of buying habits for more than 6,000 Americans, are part of a study about whether rising U.S. income inequality has spurred cultural divisions.
The product with the highest overall wealth correlation — allowing researchers to guess whether the purchaser was in the highest or lowest income quartile 69% of the time — was the iPhone. But with the latest model costing upwards of $1,000, researchers conceded that may be as much about price as consumer taste. Other brands like Kikkoman soy sauce ($1.89 at Target), Ziploc bags ($3.39) and Cascade Complete ($5.99) seem more likely to reflect differences in taste and lifestyle, rather than just affordability. (See the full top 10 list at bottom.)
Items that denote high-falutin' taste seem to have changed over the years. In 1992, the earliest year the researchers examined, Grey Poupon Dijon mustard was the product most correlated with wealth. In 2004, it was Land-O-Lakes butter. Interestingly, however, Kikkoman soy sauce has remained in the top 10 in all three decades.
Researchers also examined media and other habits of rich and poor. Among TV shows most likely to predict a top income: Home real estate shows like Property Brothers and Love It or List It as well as awards shows like the Oscars and Grammys.
While wealthy Americans' consumer tastes tend to change, overall cultural distance between rich and poor — as measured by consumption differences across the range of consumer products and media — has not widened. In an era when it seems impossible to escape divisive political rhetoric, that's reassuring.
10 Brands Most Indicative of a High Income
(And likelihood researchers could guess your income quartile if you said you owned or used it)
iPhone (69%)
iPad (67%)
Verizon Wireless (61%)
Android phone (60%)
Kikkoman soy sauce (59%)
HP printer or fax machine (58%)
AT&T cellular network (58%)
Samsung TV set (58%)
Cascade Complete dishwasher detergent (58%)
Ziploc plastic bags (58%)