Virgin's New Paternity Leave Policy Puts Google and Facebook to Shame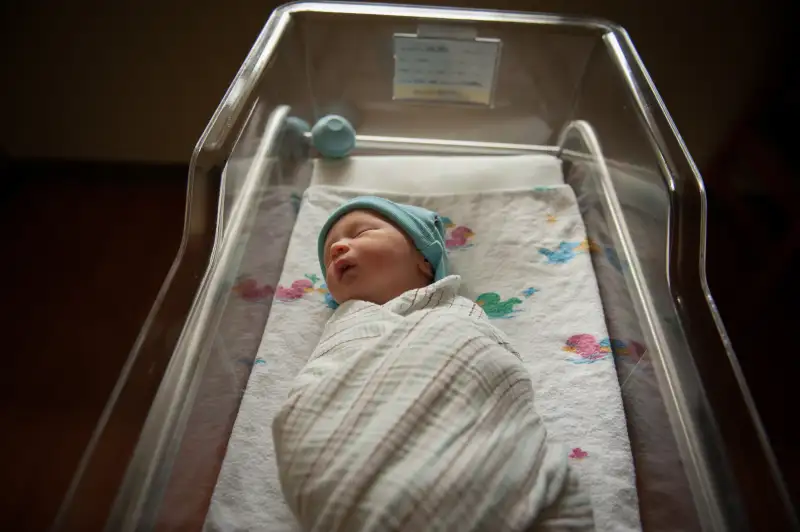 heatherwalker—Getty Images/RooM RF
Hot on the heels of introducing Sex Pistols credit cards for his Virgin Money operation, Richard Branson is being celebrated for rolling out an exceptionally generous paternity leave policy for some of his other employees. New dads now get up to 12 months of leave with full pay. Happy Father's Day!
As the U.K.'s Independent noted, while the policy is exceptionally generous, there are a few catches. First off, the policy doesn't apply to all Virgin companies but specifically only to employees of Virgin Management, the Virgin Group's investment and brand-licensing firm. It's based in Geneva and London, and there are only about 140 employees. (As a whole, the Virgin Group employs about 50,000 people.) What's more, only new dads (or moms) who have worked for Virgin Management for four years are entitled to 12 months' paid leave.
For those who make the cut, it's an extraordinary benefit. For the sake of comparison, check out a list of the "50 Best Places to Work for New Dads," compiled recently by Fatherly.com. The list is dominated by companies in the following industries:
Tech
Google, Facebook, LinkedIn, Twitter, Yahoo, and Microsoft all rank in the top 20, with Google and Facebook unsurprisingly named as the top two places for new dads to work. Still, Google's paid paternity leave policy—seven weeks, or 12 weeks for primary caregivers—pales in comparison to a full 52 weeks. Facebook allows 17 weeks of paid paternity leave, which again is unusually generous, just not in the same ballpark as Virgin Management.
Banking & Finance
Bank of America is a standout in the field by allowing 12 weeks of paid leave, as is PriceWaterhouseCoopers' policy of six weeks paid parental leave, plus an extra two weeks if parents have or adopt more than one child at the same time. Many other institutions, such as Goldman Sachs, MasterCard, Citi, American Express, and Capitol One Financial, offer two weeks' paid leave for all new parents and sometimes four to 14 additional weeks for primary caregivers.
Retail
Patagonia, The Container Store, and Zappos are named on Fatherly's top 50 list, which was created with the help of management professors at Wharton and the Silberman College of Business, and which incorporates family-friendly policies like flexible work hours in addition to paid paternity leave. Patagonia offers eight weeks, the most of the trio mentioned above.
Law Firms
According to a recent Above the Law poll of 157 attorneys at 60 firms, women lawyers receive an average of 14.33 weeks of paid leave, compared to 6.3 weeks for male attorneys. Fatherly's list was limited only to companies that employ at least 1,000 workers, so the average law firm wouldn't be considered. Still, large law firms such as Arnold & Porter and Alston & Bird made the cut, with six weeks' paid paternity leave (18 for primary caregivers) and three weeks (12 for primary caregivers), respectively.