Ride Along On a Test Drive in a Self-Driving Ford Fusion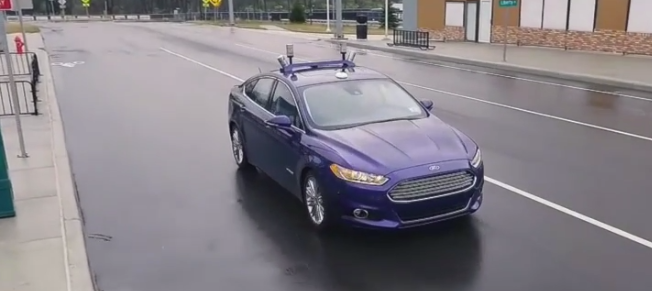 Despite a spate of recent problems, it seems all but inevitable that self-driving cars will soon be sharing the road with vehicles being operated by humans. In this video, USA Today ventures out to Ford World Headquarters in Dearborn, Michigan, to get a ride in a prototype of a fully autonomous Ford Fusion.
This model features next-generation sensors that utilize so-called LiDAR, or "laser radar," which purportedly do a better job than previous technologies at getting passengers where they need to go—safely.
Read More: Tesla Says Updated Autopilot Might Have Prevented Driver Death
The Ford Fusion you'll see in USA Today's test drive is equipped with a steering wheel and gas and brake pedals—but Ford says those features will no longer be necessary when fully autonomous Ford Fusions are ultimately released, which is expected to be in 2021.