This Week's Best Deals: Big Sales on Halloween Decorations, Sam's Club Memberships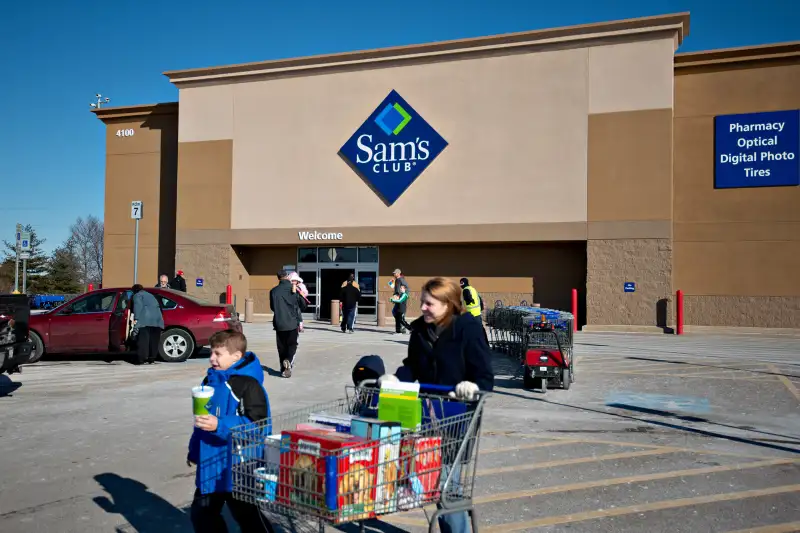 Daniel Acker—Bloomberg via Getty Images
Fall is in the air, and that means lots of chores and yard work around the house, stocking up for the colder months, and pumpkins everywhere. To help you along, we've found a killer deal on a Sam's Club membership, discounted Halloween decorations, and more in this week's best bargains.
Save $80 on a Sam's Club Membership
The only thing better than a great deal is one that keeps on helping you save. Sam's Club offers its Sam's Club Plus 1-Year Membership, for new members only (or previous members whose memberships have been expired for more than six months), bundled with a $20 Sam's Club Gift Card and a coupon for a free rotisserie chicken, all for $45. Assuming you'll use the gift card and coupon, that's a savings of at least $80, and the best deal we could find. (The Plus membership is usually $100 and includes extra benefits, and may take up to three days to activate.) Deal ends October 16. Once signed up, you can save money by stocking up on everyday items in bulk.
Score a Scaffold Ladder for $58
Fall means lots of household chores: There are gutters to be cleaned and maybe a shed to be repaired or built, so you're going to need a good ladder. Covershield via eBay offers the OxGord 12.5-Foot Multi Purpose Scaffold Ladder for $57.95 with free shipping. That's the lowest total price we could find for a similar ladder by $7. It can be used seven different ways and features anticorrosive protection, safety locks, and a 330-lb. load capacity. Deal ends October 31.
External Body Temp Thermometer for $6
The changing season also means it's cold and flu season, so you should be prepared to battle runny noses and fever. Costco offers its members the Exergen Temporal Artery Thermometer for $25.99. (Non-members pay an additional $1.65.) Redeem $10 and $10 mail-in rebates to drop the price to $5.99. With free shipping, that's the lowest total via-rebate price we could find by $9 (outside the offer below). It glides across the forehead to measure heat emitted from the temporal artery and features a silver-ion antimicrobial head. Non-Costco members should check out the deal on the same thermometer sold by Geekzany via Amazon. It is listed at $22.89, but after rebates the total is $2.89. Shipping adds $4.99.
Up to 50% Off Halloween Decorations
Halloween has the potential to be a prohibitively expensive holiday. But it doesn't have to be. Home Depot cuts up to 50% off a selection of Halloween decorations. (Prices are as marked.) Opt for free in-store pickup to avoid the shipping fees, which start at $5.99. (Free shipping is also available on orders of $45 or more.) Deal ends October 15. Best bets include the Home Accents LED Tinsel Rat 2-Pack for $41.98 (pictured, $18 off). For more tips on how to have a spooky and affordable holiday, check out our Halloween savings guide.
Amazing bargains pop up at any given moment, so consider signing up for a daily email digest from DealNews to have the best offers sent directly to your inbox.