New Samsung Phones Beat Apple in Consumer Reports, But Won't Hurt the iPhone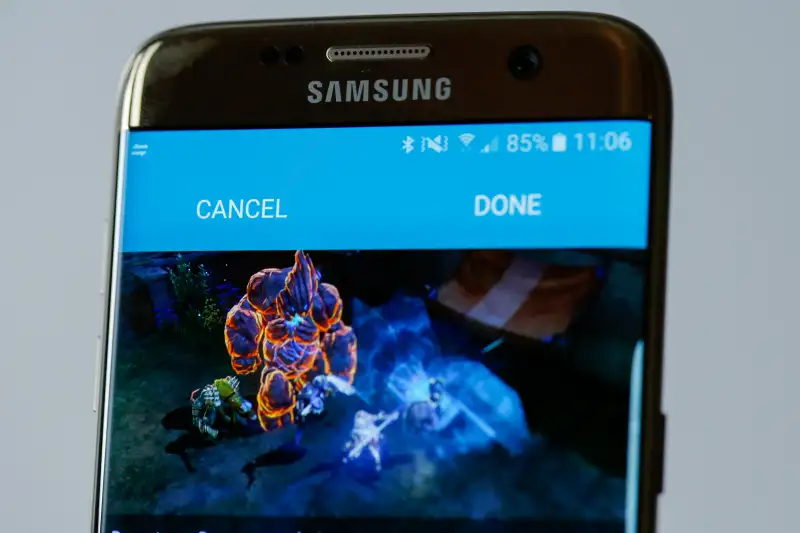 Luke MacGregor—Bloomberg/ Getty Images
The new Samsung Galaxy S7 smartphones have topped Consumer Reports ratings, beating out the iPhone 6S and the rest of the competition for best phone. Being Consumer Reports, this news set the Internet abuzz, and their review is still trending on Facebook.
As is wont to happen when a new Samsung phone is released, the hashtag #iphonekiller was brought out as people tweeted into the abyss.
But those people probably weren't tweeting from iPhones.
What people don't seem to be remembering is that this isn't the first time that Samsung has topped the reviewer's ratings. Last year, Consumer Reports' smartphone rankings named the Samsung Galaxy S5 as the best phone. (The Galaxy S6, which was released a few months later, did not dethrone its predecessor.)
Back then, none of this hurt Apple. According to ComScore, Cupertino has increased its marketshare from 41.3% to 41.6% in the past year as Samsung dropped 0.8% down to 28.5%. And while Samsung has been consolidating the Android market since 2012, Apple's iPhone has grown its edge as the most popular device family.
Rave reviews, it seems, do not affect the public phone-buying considerably when the difference between incumbent (iPhone) and challenger (Samsung) are small and the barriers to change are large. While Samsung's new offerings may win over a phoneless person with their waterproof design and other attributes, it doesn't seem likely that the edge described by the magazine's new test results would sway an iPhone user, embedded into the platform of iOS.
Even if people wanted to ditch iOS, the expense of a new phone and the byzantine ways carriers sell and lease them to you reduces the leeway a consumer has to make a choice quickly and decisively. With those restrictions and the iPhone 6 and 6s still excellent ratings in the magazine, no iPhones are likely to be harmed.
Samsung phones, however, will be helped. While the Samsung Galaxy S7 and S7 Edge are not likely to be iPhone killers, their stellar reviews have given Samsung customers a reason to stay, which should reduce the brand's marketshare losses—which hurt them in 2016.