Here's Why Some Samsung Galaxy Note 7 Owners Still Have a Problem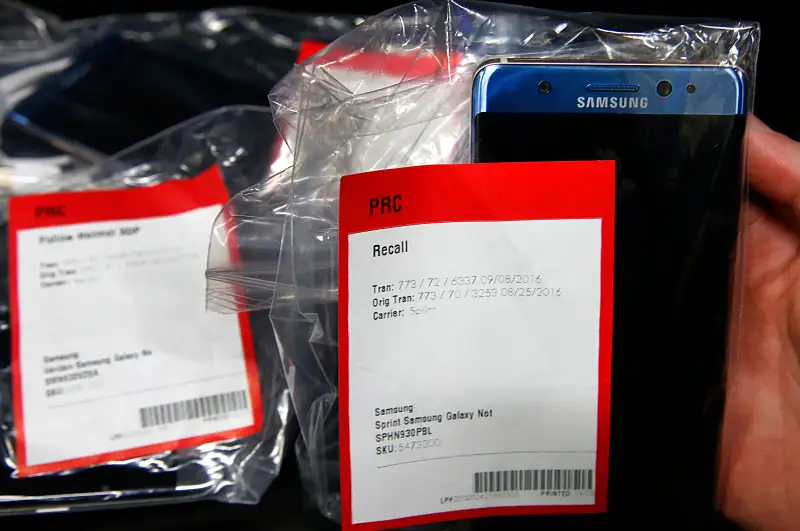 Samsung has been scrambling to replace its Galaxy Note 7 phones after reports of the devices catching fire led to a massive recall and warnings from regulators like the Consumer Product Safety Commission and Federal Aviation Administration.
Now, some users in the U.S. and South Korea have complained that the replacement smartphones they received are also overheating, according to the Wall Street Journal.
To date, the Journal said about 60% of the affected Notes in the U.S. and Korea have been replaced, with about 90% of customers choosing to replace the faulty phone with a new Galaxy Note 7 rather than get a refund or trade it in for a different model phone. The paper cited two users in California who each received a replacement Galaxy Note 7, only to find that they became very hot.
In a statement, Samsung told the Journal that "temperature fluctuations" could occur and weren't a safety risk, although it did say it was resolving individual cases with customers who had issues with their replacement devices.
In total, Samsung is recalling 2.5 million of the new Notes across 10 markets around the globe, including 1 million in the U.S., Reuters said. Samsung had 92 reports of batteries overheating in Galaxy Note 7 phones in the U.S.; it said there were 26 reports of burns and 55 reports of property damage.