See How This Hanukkah Staple Has Evolved Into a Gourmet Treat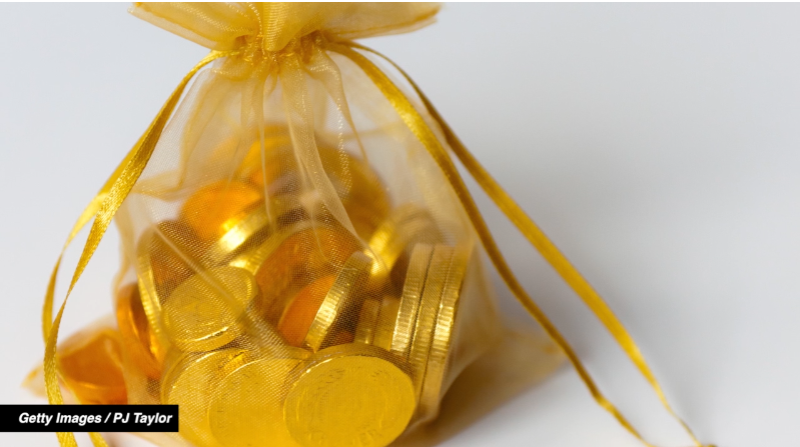 Gelt, the chocolate Hanukkah treat packaged as a gold or silver coin, has its roots in a non-chocolate tradition. What is now a sugary treat enjoyed by all originally served as a year-end-tip for migrant workers in the 19th century.
Throughout the years chocolatiers have developed many iterations of gelt, in terms of both price and quality. For instance, Veruca Chocolates coins their treats as "gelt for grown ups," which sell for nearly one dollar per coin and come in a variety of flavors.
In addition, more companies have been rolling out fair-trade gelt, so you can feel better about eating these delicious treats.
Happy Hanukkah!