Savings Accounts Are Fighting for Your Money Again. Here's the Latest Hot Deal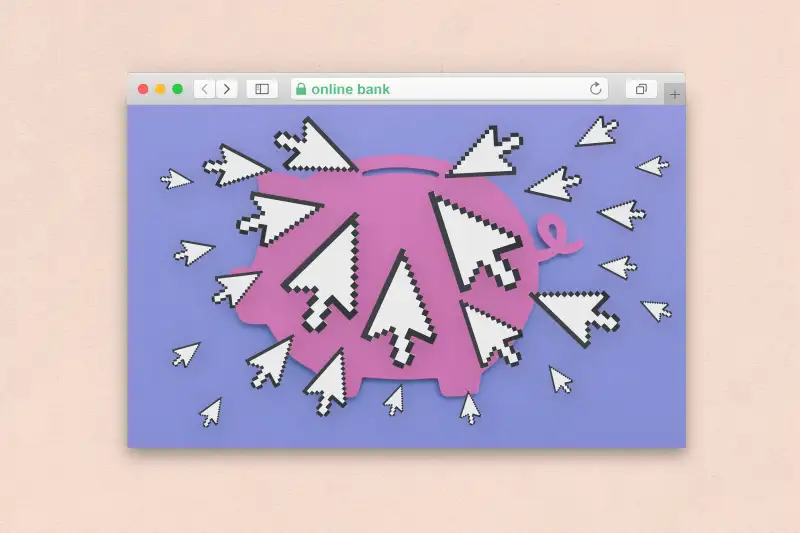 Illustration by Lixia Guo; Getty Images
Good news for savers: Stiff competition among traditional banks, online banks, and new entrants into the cash-management market could keep rates on high-yield savings accounts at their highest-levels in more than a decade even as the Federal Reserve looks poised to lower benchmark interest rates later this month.
Take Betterment, for example. The automated investment service — which relies on computer algorithms to invest client assets and was named Money's best robo-advisor for beginning investors last year— launched a new high-yield cash savings account on Tuesday. Betterment Everyday Savings, as it's called, offers a 2.69% annual interest rate.
That's the highest yield you'll find on a savings account anywhere on the market currently, according to an analysis conducted for Money by MagnifyMoney. Not to mention there's no minimum balance requirement and no withdrawal limits for the account, either.
But Betterment's account functions slightly differently than the standard savings account. Deposits actually pass into one or more partner banks chosen by Betterment, such as Citi, Barclays, Valley National Bank, Seaside National Bank & Trust, and Georgia Banking Company, and it is at these institutions that your funds earn interest and are eligible for FDIC insurance.
"Because our structure is different than a typical bank account, we can offer better terms than banks can," Jon Stein, CEO of Betterment, tells Money. "On our savings account side, we offer more than the market leading rate, unlimited transactions and up to $1 million of FDIC insurance. Betterment finds banks that are willing to offer the best rates and then passes those rates on to the customer. And we are constantly searching for the best rates and new partner banks."
The account's leading 2.69% rate does come with a caveat: it's promotional and only applies to cash deposited through 2019. Without the promotional offer, the return drops to 2.43%, a good rate but not an industry-leading one.
Still, it's a compelling deal for savers and there's a reason for that. Betterment wants to outdo online banks as well as its direct competitor, fellow robo-advisor Wealthfront, which has also jumped into the banking space with a similar product.
Wealthfront has been steadily raising the payout for its cash account, reaching 2.57% at the end of last month, then the highest rate on the market, according to Business Insider. In March, that same account yielded 2.24%.
Both robos' cash account rates outpace those of online banks, though not by much. Northpointe Bank and Vio Bank for instance offer yields of 2.55% and 2.52%, respectively, as of Monday
These firms are taking a different tack than online banks like Ally and Marcus by Goldman Sachs, which have already lowered their interest rates in anticipation of a Fed rate drop, helping to make such robos' new offerings look more attractive by comparison.
"Betterment and Wealthfront are benchmarking against online banks. Their goal is to be a notch better than online banks," says Brian Karimzad of MagnifyMoney.
These companies know that high rates will get them in the game and help them capture clients from traditional banks and brokerages.
After all, the average savings account interest rate across all U.S. banks is only 0.10%. What's more, many current users of these robos investment platforms may find it convenient to house all their various accounts under one roof.
"A lot of investors think we are late in the economic cycle, and they want returns with little risk," says Karimzad. "People want to park their money where there is a good yield even when it's not invested in the market."
Betterment is taking its banking foray a step further than Wealthfront and other robos by launching a checking account later this year.
Its everyday checking account will have no account fees, overdraft fees, minimum balances or monthly maintenance fees. Betterment will also reimburse all ATM fees. (Those interested can sign up for the waitlist to get early access when it does become available.)
Even savers who aren't interested in robos or switching banks should be pleased with Betterment's new accounts: The more pressure such companies place on online and traditional banks, the sweeter the deals available to all consumers will be.