Pro Sports Teams Are Cracking Down on Scalpers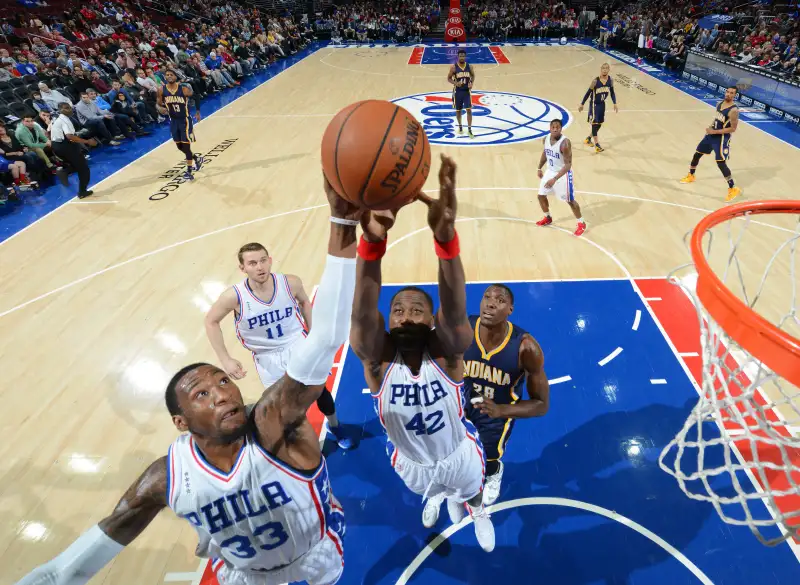 Jesse D. Garrabrant—NBAE/Getty Images
Bad news for scalpers: It's getting harder to resell your season tickets.
Sports teams are trying to grab a piece of the billion-dollar ticket resale market—through moves like canceling brokers' season-ticket subscriptions and limiting the number of seats they can buy, the Wall Street Journal reported. Some have also required brokers to resell tickets on the team's ticketing ticketing platform, which has a minimum price, to prevent them from scalping at a discount.
In May, the NHL team Los Angeles Kings announced that brokers who want to buy season tickets must pay slightly more than fans do. They also restricted to buying a certain number of seats and reselling them electronically exclusively through a platform that belongs to Kings owner Anschutz Entertainment Group.
"We have invested significant time and resources to analyze the secondary-market activity and determined that as a business we need to make some adjustments to our process of working with ticket resellers," the Kings said in a letter to brokers.
Similarly, in 2008, the NFL launched its own ticket resale platform called Ticket Exchange, but left it to the discretion of individual teams if they wanted to regulate its use.
Some sports teams have faced lawsuits challenging their efforts to limit scalpers' ability to operate. The suits argue that the teams' efforts artificially increase ticket prices. Indeed, while increasing prices might benefit season ticket holders looking to resell their seats, it makes it harder for the average fan to afford them.
One broker, S4K, sued Madison Square Garden Co. in May over the sports arena's policy of selling no more than eight season tickets to returning customers and no more than four to new customers. The broker said the restrictions "prop up the value of the tickets." Madison Square Garden did not comment on the allegations.
Rather than fight sports teams in court, some third-party vendors are looking to partner with them instead. In February, Stubhub announced it would serve as the official ticketing partner of the NBA's Philadelphia 76ers for primary and resale tickets. By the 2017-2018 NBA season, Stubhub's logo will appear on 76ers jerseys.