Scooters for Grownups Are Hot This Spring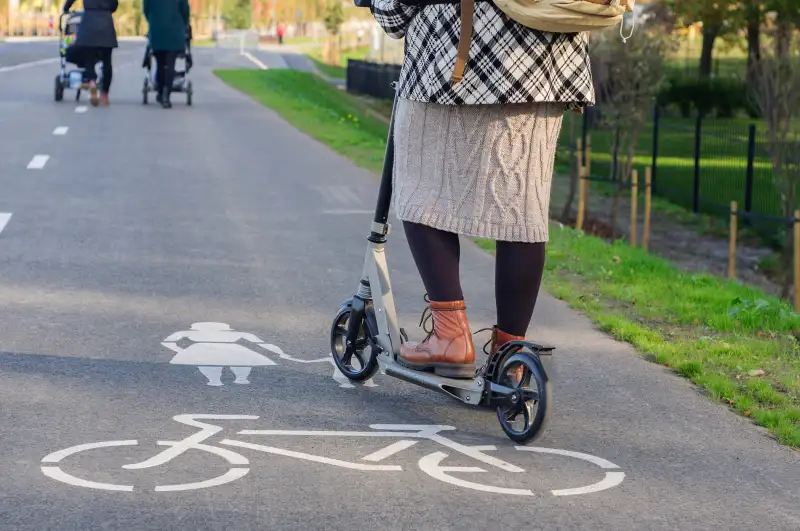 Scooters are kids' stuff, right? Not anymore: New sales data shows that adults are snapping up grownup-sized versions in droves and tooling around like they're back on the playground again.
While hoverboards enjoyed an initial surge in popularity last year, their star has been dimming thanks to unpleasant side effects like fires, explosions and being banned by airlines and dropped by retailers.
As trends go, it's a win-win: Toy Industry Association analyst Adrienne Appell told the Wall Street Journal that a big reason adults are getting into scooters is they want to be able to play with their kids and do activities that are fun for both generations. And although kids probably don't care, some adult users also see fitness benefits to scooters, especially for hybrid versions that include bicycle-like features to make zipping around more of a workout. (Some scooter innovations being developed with electric motors might crimp this benefit, though.)
While parents are bonding with their kids and cranking away calories, companies that make scooters are raking it in. Market research firm the NPD Group said the broader category of wheeled toys including skateboards, scooters and skates went up by 9% last year alone. This is especially the case because adult scooter models, being bigger, usually cost more than the child versions.
Micro Kickboard's US distribution arm offered just six adult scooter models five years ago, but now has 14 different ones to choose from. It says adult scooter sales have skyrocketed from 4% to 25% of that company's business. The popular Razor brand has seen sales of its $100 adult scooter grow by more than double for the past three years, the Journal said. What's more, electric-powered versions as well as four-wheeled ones that resemble ATVs more than traditional scooters can command a premium price of as much as $800 — an amount that's definitely not child's play.