Your Seamless Food May Not Actually Be From a Restaurant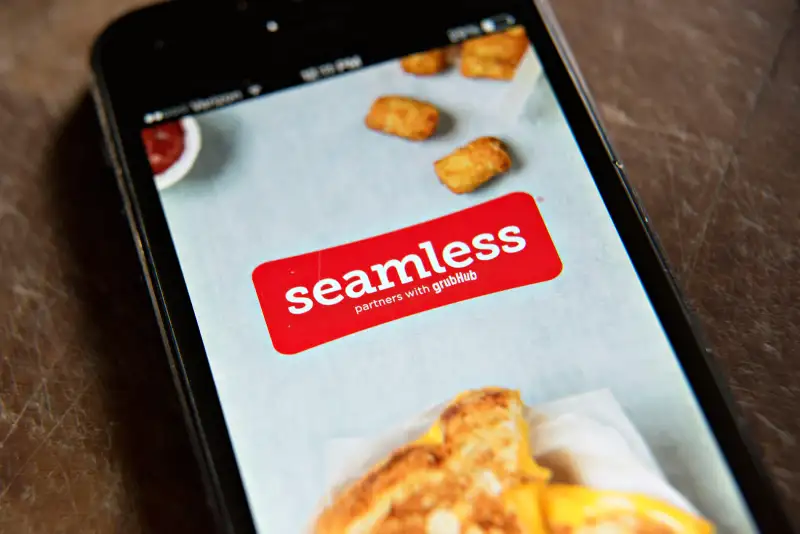 Daniel Acker—Bloomberg via Getty Images
You get home late, exhausted from a long day at work, with just one thing on your mind: Flopping down on the couch with Netflix playing while you devour takeout from your favorite restaurant. But if you order on popular delivery apps like Seamless or Grubhub, there's a chance the "restaurant" you're ordering from doesn't even exist.
That's the report from NBC New York, whose I-Team investigated New York's 100 top-rated restaurants on the two apps. They found that over 10% of the listings are "ghosts," "meaning they had names or addresses that failed to match any listing on the city's database of restaurant inspection grades." In fact, when the I-Team visited the addresses associated with some of the Seamless and GrubHub listings, they found vacant buildings — no pizza or Chinese food in sight.
Julie Menin, the city's Consumer Affairs Commissioner, told NBC New York that the "restaurants" listed in the apps could just be normal people operating out of their homes and apartments, completely disregarding health department standards.
But it's perhaps more likely that the same restaurant has multiple listings on the same app, using made-up names and addresses and preparing the food all at one location. When the team questioned the owners of "Really Chinese," which they couldn't find a physical store or permit for, the "owner" admitted to opening a fake restaurant, and that it's "common knowledge" that the same restaurant appears under multiple names in the apps. One reason they would do this? Their real restaurants may have bad reviews from customers, or the health department.
Read more at NBC New York's website. And maybe stick to cooking tonight.
UPDATE: A GrubHub Inc. (which owns GrubHub and Seamless) spokeswoman responded to clarify that restaurants mentioned in the story have been removed from the platforms. She added:
Read Next: Your iPhone Keeps a List of Everywhere You've Ever Been. Here's How to Delete It