Sears Just Avoided Liquidation — But Workers Have a List of Demands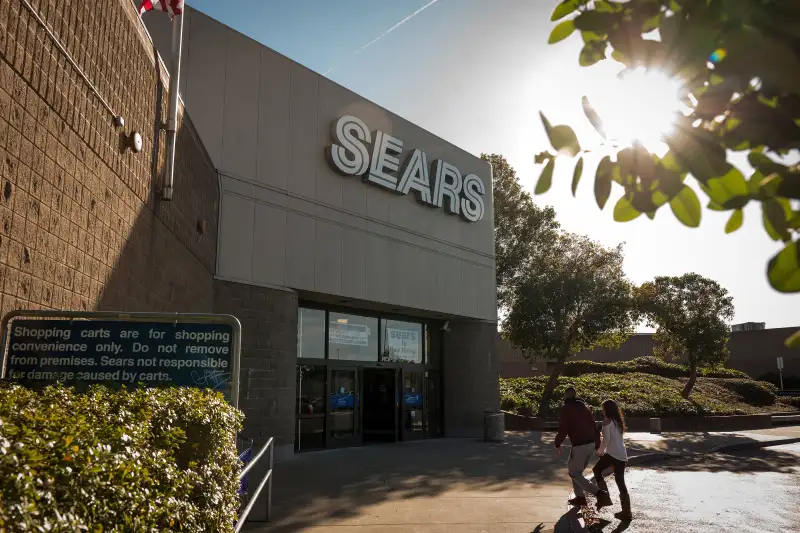 David Paul Morris—Bloomberg/Getty Images
It's a bittersweet feeling for Sears and Kmart employees as the billionaire who oversaw the shuttering of hundreds of stores and elimination of hundreds and thousands of jobs now ushers the storied retailer into a new era.
Current and former employees who spoke with Money throughout Sears' Chapter 11 bankruptcy proceedings say they worry about what the future of the company would look like under Sears Chairman Eddie Lampert's ownership.
And now, those concerns have become reality.
This week, a U.S. Bankruptcy Court judge officially approved Lampert's $5.2 billion bid to save 425 Sears and Kmart stores and roughly 45,000 jobs from liquidation. Lampert's bid, which he made through his hedge fund ESL Investments Inc., was the only one that would have kept Sears alive and was met with staunch opposition from Sears' unsecured creditors, who called Lampert's plan a "scheme to rob Sears and its creditors of assets."
As CEO and Chairman, Lampert's reign at Sears led to cost-cutting efforts that resulted in a decline in sales, store closures, and inventory reductions. Current and former employees say they saw their hours shortened, benefits lessened, and wages stifled in the process. During bankruptcy proceedings, creditors and employees accused Lampert of profiting off of the company's demise.
(Representatives from ESL and Sears Holdings did not respond immediately to requests for comment.)
Since the company filed for bankruptcy in October 2018, current and former employees say their jobs were "tossed around like a volleyball by Eddie Lampert," as they wrote in a letter to the court earlier this week. In 2018 alone, more than 10,016 employees were laid off as a result of hundreds of store closures, according to Challenger, Gray & Christmas, a Chicago-based career transitioning firm. More than 4,880 of those jobs were eliminated when the company filed for bankruptcy, and dozens of stores are still slated to close come March.
"I've already been working with him as a CEO, and I didn't see any improvement since he got there," says Victor Urquidez, an assistant manager at a Sears Auto Center in California who also co-wrote the letter. "I think there won't be any difference. We won't be expecting any changes."
With Lampert's bid the only viable option to keep Sears alive, employees say they felt stuck and powerless through bankruptcy proceedings: Would they rather lose their jobs and the company they devoted their careers to entirely, or continue to work for the man they believe drove the company into the ground?
With the latter as their new reality, employees say they won't stand idly by. They want accountability from management — and here's how they're hoping to get it.
Severance pay for laid-off workers
In a letter to the bankruptcy court judge this week, employees said Lampert should meet with them "to listen to our ideas and concerns."
One of the biggest concerns for workers in the last several months has been securing severance pay. A number of laid-off retail employees told Money these last several months that they stopped receiving or never received severance pay as a result of bankruptcy proceedings.
As part of Lampert's approved bid, he included a $40 million severance pay fund that would cover "certain severance costs incurred by Sears during bankruptcy and reinstate severance benefits for eligible employees in a new company," according to his hedge fund.
Terry Leiker, a laid-off Sears employee who worked there for 17 years, never received her severance pay after her job ended the day before the company filed for bankruptcy. Now, she's struggling to find a new job and collecting unemployment checks.
"We're owed that money," Leiker says. "We're the ones that made Eddie the millions that he has. We deserve it. We worked hard for it."
Workers are also asking for an additional financial hardship fund to be created to help ease the transition for laid-off employees as they seek their next job. As for the severance pay fund that Lampert already guaranteed, it's unclear when that money will be doled out now that Lampert's bid has been officially approved.
Employee representation on the corporate board
To ensure their voices are heard, employees say they should have a seat on the board.
That position would "ensure the survival and viability of the company is prioritized over short-term benefits for (Lampert) and other shareholders," says Rise Up Retail, a labor group that has worked with Sears and Kmart employees throughout bankruptcy proceedings.
Worker representation on corporate boards is not a new idea — but is one seldom adopted in the United States. Senators like Tammy Baldwin and Elizabeth Warren have proposed requirements along these lines in recent months, and the concept is fairly popular among Democratic voters, according to Civis Analytics.
But, it's not exactly clear what employee board representation would look like. Germany is seen as the model for these efforts, and workers there don't have representation on the corporate board of directors. Instead, they are represented on a supervisory board, according to Harvard Business Review.
Separate the positions of CEO and Chairperson
Lampert served as chairman and CEO of Sears from 2013 to late 2018, when he stepped down from the CEO position when bankruptcy proceedings began. Separating these positions, workers say, would lead to greater accountability.
Gabe McGuire, a Kmart employee whose store in North Carolina is set to close in March, says Lampert's position in both of these roles previously presented several conflicts of interest. "It's kind of like he's monitoring himself," McGuire says. "I don't see how that isn't a conflict of interest."
More companies are moving toward separating these two positions, according to a 2016 paper published by the Rock Center for Corporate Governance at Stanford University. Just over half of S&P 500 Index companies were led by individuals who carried both the CEO and chairperson titles, the paper says. Fifteen years prior, 77% of these companies had that type of leadership.
The paper does note, however, that there is "little evidence that chairman/CEO duality is on average detrimental to future performance or governance quality."
Employees, however, believe that at Sears, the separation could help them achieve their larger goal in this new era: accountability.