Second Stimulus Check Update: Are We Still Getting Another Round of COVID Relief?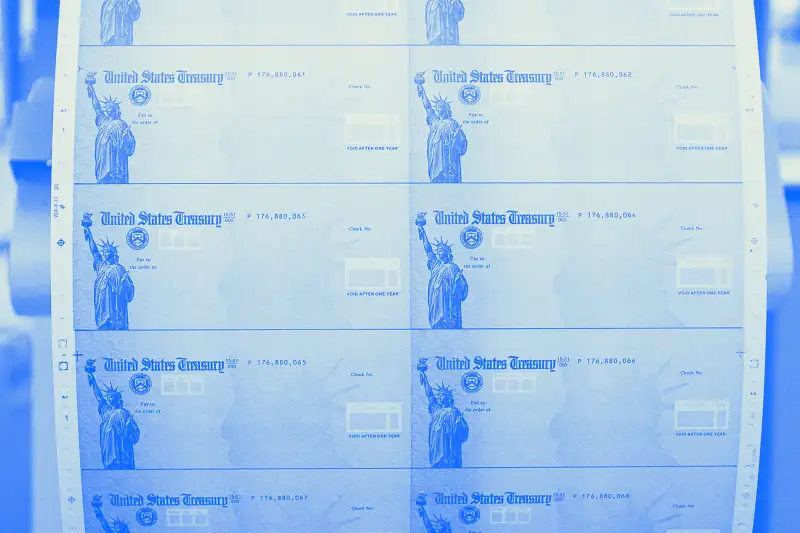 Four months have passed since the IRS began sending out stimulus checks to help millions of Americans weather the financial crisis triggered by the coronavirus pandemic. Now, with those $1,200 payments long gone, people are anxious to know if — and when — additional relief will hit their bank accounts.
Things are getting dire. Republicans and Democrats are still arguing over the specifics of the next stimulus package, but many members of Congress have already gone home for August recess. Meanwhile, local lawmakers are scrambling to implement a handful of executive actions Donald Trump signed last weekend.
So what's really happening? Are we getting a second stimulus check or not? Here are the latest updates.
Trump's orders did NOT include a second stimulus check
The president announced four actions and memoranda from his New Jersey golf resort on Saturday. He approved an extra $400 in weekly unemployment benefits (to replace the just-expired $600-per-week provision), extended forbearance on some student loans through December and deferred payroll taxes.
Despite promises to prevent Americans from getting evicted from their homes, Trump's order doesn't extend the federal eviction moratorium that expired in July.
There's debate over the legality and impact of the actions. However, we do know that a second stimulus check was not among them. That's because Trump can't make the decision on his own to issue another stimulus check — he needs congressional approval. Congress is the one with the so-called "power of the purse."
But the White House does support another round of relief
Back in July, Trump told Fox Business that he was on board with a second round of economic impact payments, so long as it's "done properly." More recently, on Monday, Press Secretary Kayleigh McEnany said "the president would love to see the direct payments to Americans." (She then urged the Democrats to negotiate further.)
Right now, everything hinges on stimulus bill negotiations between the two parties, according to Treasury Secretary Steve Mnuchin. "If we can get a fair deal, we're willing to do it this week," he told CNBC on Monday.
Later, though, Trump quelled hopes that legislators would strike a deal anytime soon. In a Wednesday news conference, the president told reporters that the bill was "not going to happen."
Congress is on summer break (kind of)
The House is not in session, and no floor votes are scheduled until Sept. 14. But House Majority Leader Steny Hoyer, D-Md., put out a statement Tuesday saying he'd round up the representatives if a stimulus deal were reached.
"The House continues to be on 24-hours' notice to return for votes on COVID-related legislation," Hoyer added.
Senate Majority Leader Mitch McConnell, R-Ky., pushed back the beginning of the August recess. He previously vowed not to adjourn the Senate "until the Democrats demonstrate they will never let an agreement materialize." Given the apparent impasse, he adjourned the Senate Thursday — with a similar caveat about recalling legislators for a stimulus vote. Senators will know at least 24 hours in advance.
The amount of your second stimulus check could be different
In the first round of stimulus checks issued through the CARES Act, Americans with an adjusted gross income of $75,000 or less — and married couples with incomes of up to $150,000 — got $1,200 per adult. Families with dependents under 17 received $500 extra per child.
As far as income thresholds go, eligibility probably won't change much if the parties can come together on a second stimulus check. But the policy around dependents may shift. Under the GOP's proposals in the HEALS Act, parents could get $500 for dependents older than 17 (including high school and college students). The Democrats' HEROES Act would provide $1,200 for each dependent (up to three).
If approved, checks could go out to consumers pretty fast
The IRS hit several speed bumps earlier this year when it was tasked with distributing 159 million stimulus checks in the middle of tax season and the coronavirus outbreak. But now that the infrastructure for delivering the payments is in place, the process could be a lot speedier.
"Since the IRS has already assembled the data it needs to deliver the first stimulus payment, they should be able to deliver a second payment fairly quickly and at a lower administrative cost," Jack Smalligan, an ex-Office of Management and Budget official, told the Wall Street Journal in July.
Last time around, the people who received their stimulus checks first were those whom the IRS already had direct deposit information on file. You may want to make sure the IRS has your updated bank account, address and other contact details using its "Get My Payment" tool.
Once that's taken care of, the only thing left to do is wait.
More from Money:
Trump Supporters and Critics Agree on Need for a Second Stimulus Check in New Money Survey
New Stimulus Checks and Reduced Unemployment Benefits: What We Know About the Next Coronavirus Relief Package
How the GOP's New Stimulus Plan Would Make It Harder for the Jobless to Make Ends Meet