Serena Williams Is (Finally) the Highest-Paid Woman Athlete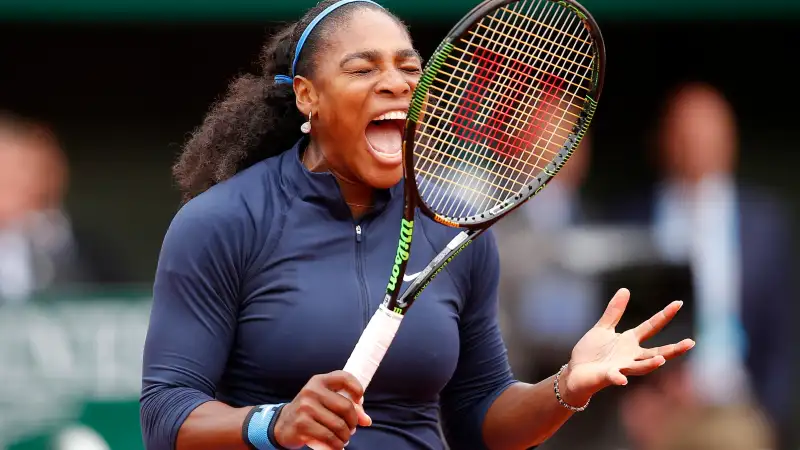 She lost this year's Grand Slam to Garbine Muguruza, but Serena Williams just beat Maria Sharapova — not on the tennis court, but in the wallet: Forbes magazine said that Williams' annual earnings of just under $29 million make her the highest-paid female athlete in the world, ending Sharapova's 11-year run in the top spot on the Forbes list.
Forbes said she earned $28.9 million over the past 12 months, and a total of $77.6 million in prize money over the course of her career. Williams has won 36 major titles, including 21 Grand Slam singles titles, and is considered by many as the greatest female athlete of all time. On top of that, the tennis star is marketing gold; right now, she trails only LeBron James of the Cleveland Cavaliers in consumer perception of current sports stars, Forbes said. Over the years, she has collected sponsorships and endorsements from a diverse array of companies including Nike, Pepsi and JPMorgan Chase, and Forbes put her income from these activities at around $20 million.
Sharapova, who had sponsors pull back after she tested positive for a banned substance, fell into the #2 spot on the Forbes list with annual earnings of $21.9 million. On Wednesday Sharapova was banned from playing professional tennis for 2 years over the doping charges.
Read More: Here's How Poorly Female Soccer Players Are Paid Compared to Men
Female athletes in most sports trail their male counterparts when it comes to compensation, but men and women competing in the top professional tournaments are paid the same. The issue of equal pay generated some controversy earlier this year when BNP Paribas Open CEO Raymond Moore accused female players of "rid[ing] on the coat tails of the men," a remark that drew a swift rebuke from Williams and others in the pro tennis community, and led Moore to step down from his tournament position.