The Many Millions Maria Sharapova Could Lose in Endorsements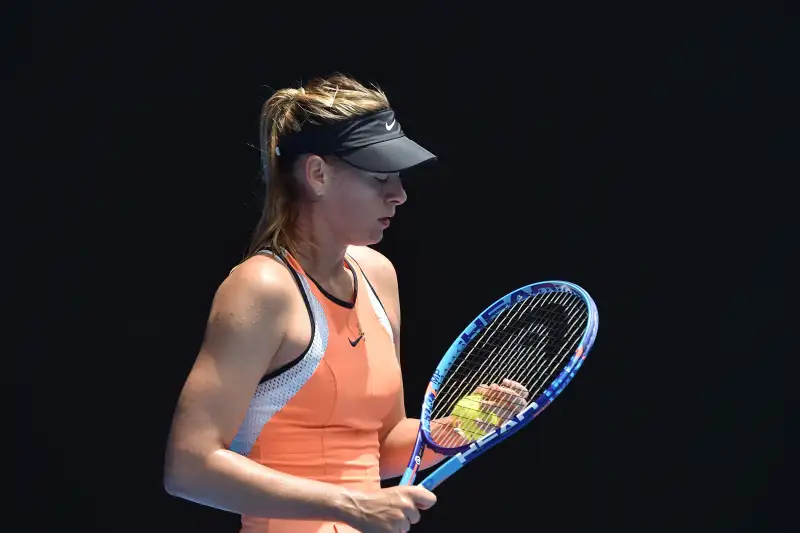 Paul Crock—AFP/Getty Images
Following Maria Sharapova's announcement Monday that she failed a drug test, the tennis star might lose her right to play professionally as well as her reputation. But the revelation could have the most damaging effect on the wallet of the Russian athlete, who takes home tens of millions of dollars in endorsement deals each year.
Sharapova—currently the seventh-ranked female tennis player in the world—is also the highest-earning female athlete, a title she's held for more than a decade, according to Forbes. In 2014, she raked in $23 million from endorsements of companies across a wide spread of industries, from Avon to Tag Heuer to Cole Haan.
She also has some extended deals in the works, including an eight-year, $70 million deal from Nike; a five-year contract with water brand Evian; and a three-year deal with Porsche, Bloomberg reported. The tennis pro has even dabbled her hand in candy making: Her sweets brand Sugarpova inked a contract with frozen yogurt chain Pinkberry to offer the candy as toppings in its stores.
But if Sharapova's corporate deals fall through as a result of her positive drug test, she could lose most of her sources of income. Her earnings from tournaments amounted to a mere $6.7 million in 2014, including her last Grand Slam championship, a French Open victory in 2014. Unfortunately for Sharapova, that figure is only likely to decrease: Due to recurring injuries to her rotator cuff and shoulder, she's only played in four events in the last eight months.
Sharapova's last tournament was the Australian Open in January, when she lost to Serena Williams in the quarterfinals. That was the event at which she failed a drug test because it turned up traces of Meldonium, which Sharapova claims she was taking to help with her health problems. The substance became illegal as of January 1 this year, according to Yahoo News.