Why Investors Shouldn't 'Sell in May and Go Away' This Year
Money is not a client of any investment adviser featured on this page. The information provided on this page is for educational purposes only and is not intended as investment advice. Money does not offer advisory services.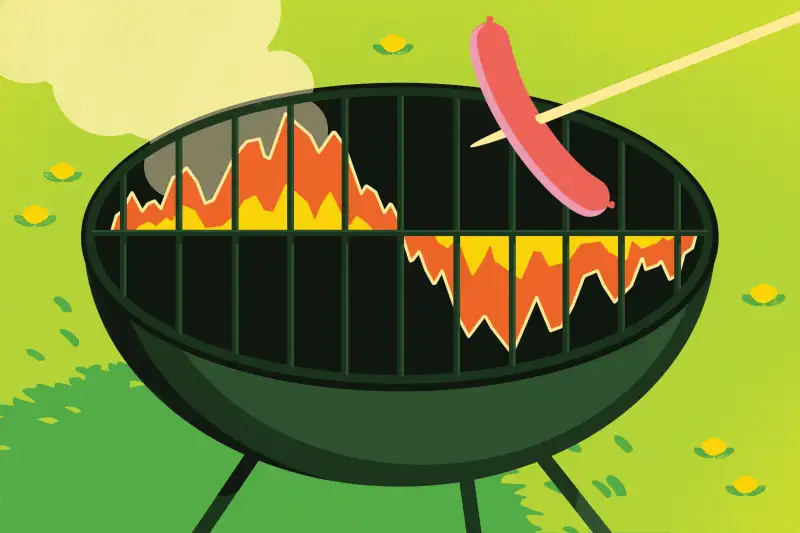 The stock market is entering a historically weak period, and thanks to the old adage "sell in May and go away," you may be wondering if that means it's a good time to sell.
Since 1928, the S&P 500 has seen the lowest average and median returns in May through October compared to any other six-month period, according to a recent analysis from Bank of America. That's why the "sell in May" saying comes up this time of year, with the idea being that you sell stocks in May, keep your cash on the sidelines during the summer and buy again in the fall when performance historically tends to improve.
But many financial advisors say it's ill-advised to exit the market in May. Stocks have still grown on average even during this historically slower period, with the S&P 500 up around 65% of the time, according to Bank of America's report. Plus, past stock market performance is no guarantee of where prices will head in the future.
Why you probably shouldn't 'sell in May and go away'
There's no consensus as to why there have been weaker gains during May through October, but theories range from traders going on vacation in the summer to farming seasons having an impact back when the economy was more agriculturally-focused. In the present day, most experts say long-term investors can essentially ignore this adage.
Stacy Johnson, senior portfolio manager at investment firm TIAA, says that some of the worst stock market crashes have occurred between May and October, which brings down the average return for the period. The month of October, in particular, is when two well-known market meltdowns — Black Monday in 1987 and the 2008 financial crisis — took place.
In the past few years, the "sell in May and go away" saying hasn't held up very well at all, Johnson says.
"Look at 2020 — investors would have lost out on a lot of money had they taken that approach," she adds. "Even in 2021, the markets were pretty strong during that period."
The S&P 500 was up more than 12% from May to October in 2020 and up more than 10% during that period in 2021.
Stay the course
It's understandable that the historically poor average return from May to October spooks investors, says Daniel Kern, chief investment officer at Nixon Peabody Trust Company.
But the bottom line is that it's very difficult to actually time the market and avoid a dip. Getting out at the right time before prices fall is hard enough, but then on top of that you have to reinvest before missing the recovery for the attempt to really pay off. Any time you sell stocks to hold cash, there's a danger of your money being out of the market when you could've been earning compound interest.
The historical average S&P 500 return from May to October is 2.2%, according to Bank of America's data, which isn't nearly as good as the November to April span, when the data shows the average return is 5.1%. But the average is still positive, which means you'd generally have been better off with your money in stocks than just holding cash.
Right now, concerns about the possibility of a recession or a debt ceiling debacle — in which members of Congress struggle to agree on raising the government's legal borrowing limit — might make selling in May seem especially tempting, but Kern says some of these macroeconomic fears are already priced into the market.
And don't forget: Selling stocks and transitioning to cash or bonds implies a tax hit, as well as possible transaction costs, Kern adds.
This May — and every May — you're probably better off just focusing on the long term.
More from Money:
7 Best Online Trading Platforms of 2023
'Buy the Dip': Why the Investing Strategy Is Making a Comeback