Should You Opt in for Overdraft Protection?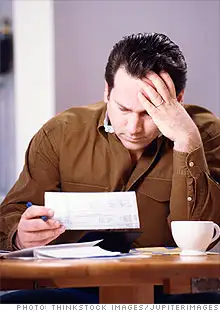 You can officially say goodbye to that $40 cup of coffee — that is, if your bank doesn't badger you into paying for it all over again.
Thanks to new Federal Reserve rules, you now can decide what happens when you pull out a debit card to pay for a purchase but don't have enough money in your checking account to cover it.
Previously, if you didn't have enough in your account to make a purchase, your bank would generally cover it anyway — at a price.
Swipe for a $3 carton of milk if you only had $2 in the bank, and, without any notice, you'd pay an extra $35 to $40 to compensate for overdrawing your balance. Withdraw $20 from the ATM and the same thing would happen.
Under the changed rules — applicable to new accounts opened after July 1, and effective August 15 for pre-existing ones — attempted debit-card payments with insufficient funds will just be declined, unless users opt into the previously-automatic coverage, which banks liked to call "courtesy overdraft protection."
The now-optional service — which many banks are spinning as a must-have, you'll-never-be-able-to-set-foot-into-your-local-deli-if-you-don't program — isn't cheap. TD Bank, for example, charges $35 per transaction that overdraws an account more than $5, up to five transactions per day. You pay another $20 if your account balance remains negative for 10 consecutive days.
Interestingly, though the Fed's new rules are being enacted to protect customers, a Credit.com poll shows that many consumers would rather pay the fees in order to avoid the embarrassment and inconvenience that accompany card rejections. But what are the alternatives if you want to avoid debit-card rejections without paying extra?
Credit.com has a list of suggestions, and we picked our favorite three:
Carry around an emergency pre-paid or alternative credit/debit card that you know has money on it.
If your bank allows, tie your savings account to your checking account so that any checking-account debit overdrafts are covered by the money in your savings. There may be fees for the transfer, but they're likely cheaper than the courtesy overdraft charges.
Sign up for text message alerts to notify you if your balance falls below a certain threshold (of course, standard messaging fees would apply here).
If you have other payment options readily available — cash or credit cards, for example — don't opt in for overdraft protection, advises Greg McBride, a senior financial analyst at Bankrate.com. Otherwise, you're setting yourself up for an expensive fee that can easily be avoided, and which you may not even be aware of (since banks don't necessarily let you know that a transaction is overdrawing your account). If, however, you don't usually carry around cash or your credit cards are frequently maxed out, McBride says opting in would be a sensible way to save yourself in an emergency situation when your debit card is your only payment option. But the best solution for avoiding the fee might be the most obvious one: "Everyone needs to monitor their available account balance," says McBride, "so that they can avoid overdrafts."
Several Money staffers say that in recent weeks they've gotten a hard sell from their banks, both online and inside local branches, to opt in for overdraft protection. Confusing marketing gimmicks and persistent sales representatives are aimed at making customers aware of the new option – and signing them up. What about you? Will you opt in? Have you experienced incessant pleas to join? Tell us in the comments.