The Easiest Way to Deal With Annoying Online Shopping Returns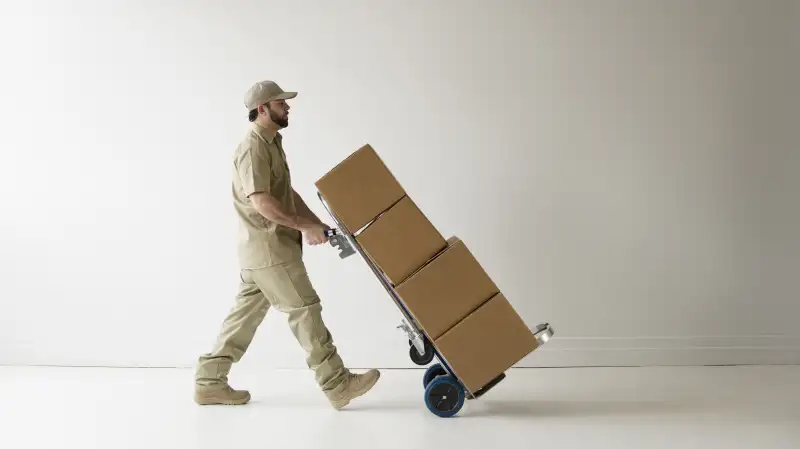 These days you can outsource even the most mundane chores—at a price point that isn't out of reach for the average Joe. And a host of new web-enabled services have made the process a snap. Money asked freelance writer and busy working mom Cybele Weisser to try out some of them to see if the time they bought her was worth the price she paid. This post is part of a series recording her results. In future posts she'll try out online personal assistants, grocery delivery, meal planning kits, and more.
The Chore: Shipping Packages
My love for Internet shopping is greatly eroded by my hatred for its inevitable byproduct: having to pack up returns and take them to UPS, the post office, and FedEx. Sending toys my kids outgrow to their cousins results is the same time suck and then some, since we never have the right size box.
→ Outsourcing options: Shipping and delivery apps, such as Shyp, Postmates, and Shipster, have proliferated in urban centers like New York City and San Francisco. Those outside metro areas can use all-purpose outsourcing site Taskrabbit but will pay more.
→ What I tried: Shyp
→ What it cost: $5 fee to pick up, pack up, and ship 10 pounds of toys to the cousins, plus a $13 charge from the U.S. Postal Service.
→ Time saved: 45 minutes total—15 to find and pack a box, 15 trekking back and forth to USPS, 15-plus minutes waiting in line.
→ How it worked: I pressed "add shipment" on the app, gave my address and delivery info, and uploaded a photo of what I wanted to send. Within 30 minutes a bike courier arrived at my door with a big white bag, placed my goods inside, and left for a central van where Shyp packs up the goods and finds the best price among shippers (the company gets bulk discounts, then marks up to allow for a profit margin).
Another half-hour later, I got a text with a link to a USPS tracking number and a receipt.
→ The verdict: Totally worth it.
I might have been able to send the package a bit cheaper if I'd gone to USPS on my own ($10 according to an estimate I got), but I didn't have to buy a box and I saved a lot of time. Shyp says it guarantees shipments up to $1,000, but I might still hesitate if my items were precious or personal.