13 Things to Do with $100,000 Now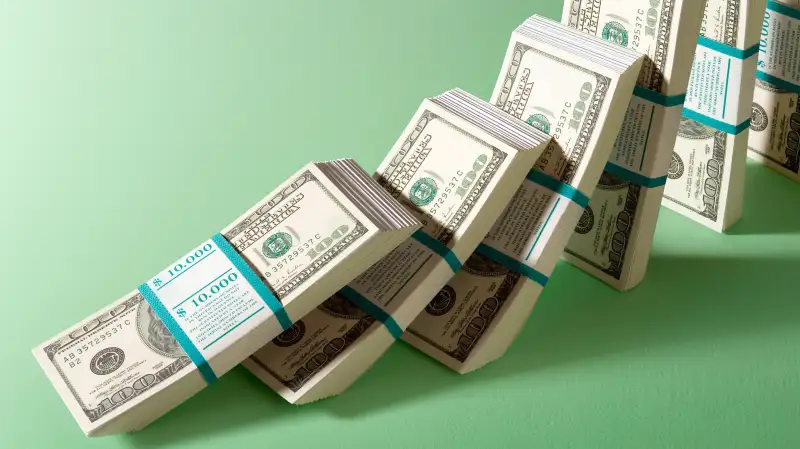 Ralf Hettler—Getty Images
1. Say "yes" to a master
Unless you live in one of the few areas where the real estate market hasn't come to life, the decision of whether to move or improve is likely tipped in favor of remodeling, says Omaha appraiser John Bredemeyer. A new bedroom, bath, and walk-in closet may cost you $40,000 to $100,000. But it's unlikely you'd find a bigger move-in-ready abode with every­thing you want for only that much more, especially after the 6% you'd pay a Realtor to sell your current home.
2. Burn the mortgage
If you're within 10 years of retiring, paying off your house can be a wise move, says T. Rowe Price financial planner Stuart Ritter. You'll save a lot of interest—$24,000, if you have a $100,000 mortgage with 10 years left at 4.5%. Eliminating the monthly payment reduces the income you'll need in retirement. And as long as you're not robbing a retirement account, erasing a 4.5% debt offers a better return than CDs or high-quality bonds, says Ritter.
3-5. Buy a business in a box
One hundred grand won't get you a McDonald's (for that you'll need 10 or 15 friends to match your investment)—but there are a number of other good franchises you can buy around that price, says Eric Stites, CEO of Franchise Business Review. Here are three that get top raves in his company's survey of owners:
Qualicare Family Homecare (a homecare services firm)
Window Genie (a window and gutter cleaning service)
Our Town America (a direct mail marketing service)
6. Tack another degree on the wall
On average, someone with a bachelor's degree earns $2.3 million over a lifetime, vs. $2.7 million for a master's and $3.6 million for a professional degree. The payoff varies by field: In biology a master's earns you 100% more, vs. 23% in art. So before applying, find out how much more you could earn a year, research tuition, and determine how long it'll take you to recoup the investment.
7. Make sure you won't be broke in retirement
More than half of Americans worry about running out of money in retirement, Bank of America Merrill Edge found. Allay your fears with a deferred-income annuity: You pay a lump sum to an insurance company in exchange for guaranteed monthly payments starting late into retirement. Because some buyers will die before payments start, you get more income than with an immediate annuity, which starts paying right away. A 65-year-old woman who puts $100,000 into an annuity that kicks in at age 85 will get $3,500 a month, vs. $600 for one that starts this year. In the future you could see deferred annuities as an investment option in your retirement plan; the Treasury Department just approved them for 401(k)s.
8. Get a power car that runs on 240v
For just over $100,000 (after a $7,500 tax rebate), you can be the proud owner of an all-electric Tesla Model S P85, with air suspension, tech, and performance extras. Yes, that's a pretty penny. But you'll help the planet, eliminate some $4,000 a year in gas bills—and get a ride that gets raves. "The thing has fantastic performance," says Bill Visnic of Edmunds.com. It goes from 0 to 60 in 4.2 seconds and drives 265 miles on a charge, which requires only a 240-volt outlet.
9-12. Put hotel bills in your past
Think you missed the window on a vacation-home deal? True, the median price has jumped 39% since 2011, according to the National Association of Realtors. "But while you can't buy just anything, anywhere, for 100 grand anymore, there are still decent deals out there in appealing ­places," says Michael Corbett of Trulia.com. Here are four markets where the price of a two-bedroom condo goes for around that amount:
Sunset Beach, N.C./$96,000
Fort Lauderdale/$116,000
Colorado Springs/$117,000
Reno/$117,000
13. Tone up your core
The average American saving in a 401(k) has nearly $100,000 put away ($88,600, to be exact, according to Fidelity). With this core money, you're likely to do better with index funds vs. active funds, says Colorado Springs financial planner Allan Roth. "The stock market is 90% professionally advised or managed, and outside Lake Wobegon, 90% can't be better than average." His three-fund portfolio: Vanguard's Total Stock Market Index, Total International Stock Index, and Total Bond Market.
Related: 35 Smart Things to Do With $1,000
Related: 24 Things to Do with $10,000
Tell Us: What Would You Do With $1,000?