China Can Have Singles Day. We've Got Self-Gifting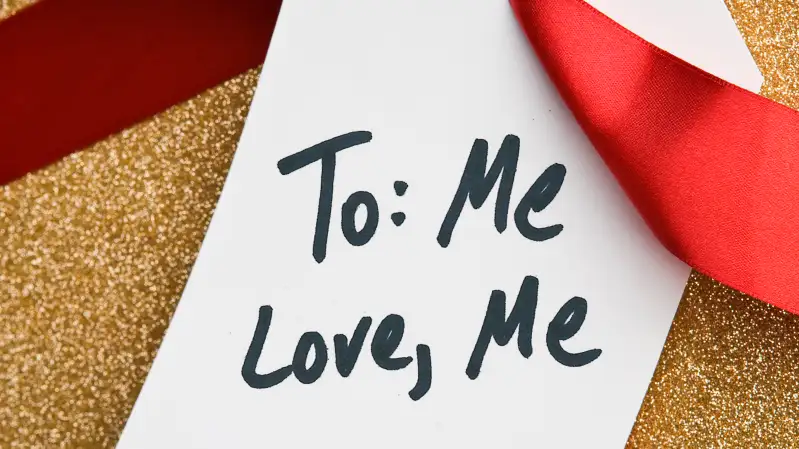 Caspar Benson—Getty Images
In China, Nov. 11 (a.k.a. 11/11) is celebrated as Singles Day. The event originated as Bachelor's Day in the 1990s, an anti-Valentine's Day when those without significant others were encouraged to celebrate their non-attached status by purchasing gifts for themselves. Lately it has evolved into an all-consumers-welcomed price-slashing online shop-a-thon in China—something akin to the Black Friday-Cyber Monday weekend rolled into one day—and it's dominated by Alibaba, China's largest e-retailer.
Alibaba reportedly surpassed $9 billion in sales in 24 hours. For the sake of comparison, online sales in the U.S. reached $1.7 billion on Cyber Monday last year, and Black Friday 2013 e-commerce spending hit around $1.2 billion. (Sales rung up inside physical stores are far, far higher than online sales on Black Friday, of course.)
Leading up to Singles Day, some e-retailers and their public relations pros were trying to push the idea that Americans should embrace the day with Singles Day purchases of their own. Why should China have all the fun, after all? And Alibaba CEO Jack Ma told CNBC today he expects the U.S. and the rest of the world to join in Singles Day celebrations (by buying stuff--a lot of stuff) by 2019 if not sooner. At last check, slightly more than half of those voting in a CNBC poll said they would, in fact, celebrate Singles Day, compared with 37% who said nope, not gonna go there.
A potential U.S. version of Singles Day comes with complications, however, starting with the fact that Nov. 11 is already celebrated as Veterans Day. It's one thing for retailers and restaurants to bump up store traffic and promote their brands with free food deals and Veterans Day sales on furniture, electronics, and clothes. It's an entirely different proposition to supplant the day devoted to thanking our nation's vets and active-duty military for their selfless service with one squarely focused on overtly selfish consumerism.
It'll be "very, very difficult," for retailers to get American consumers on board with Singles Day, Randy Allen, a Johnson Graduate School of Management professor, said to Businessweek. "People look at holidays that we've got and say, 'Where would you fit another one in? Do I really want to have to buy gifts for another holiday? Is this really something that's important to me?' "
The calendar is already full of fake holidays, many of them devoted to treating oneself—Splurge Day anyone? What's more, the fake marketing holidays reach an especially frenzied pace around this time of year, what with "events" such as National Regifting Day and Gift Card Weekend fighting for our attention. It's also worth reminding folks that "genuine" shopping phenomena like Black Friday and Cyber Monday are totally made-up holidays too, created for the express purpose of getting people to buy stuff.
Above all, let's not pretend that any of these days are exclusively about gift giving. Sure, the traditional idea of holiday shopping is that you're shopping for other people. But that's hardly the only reason people hit the malls on Black Friday and browse online on Cyber Monday, ready to pounce on deals.
The self-gifting trend—buying yourself a "gift" during holiday shopping outings—has been popular for years. A National Retail Federation survey indicates that 6 in 10 consumers will engage in self-gifting during the 2014 winter holidays, the same proportion of self-gifters as in 2012.
Shoppers say they will spend an average of $126.88 on themselves this year, down from an estimated $134.77 during the 2013 winter holidays. Perhaps the decline comes as a result of consumers realizing they should be more focused on others rather than themselves during the holidays. Then again, maybe the shift is due to shoppers being more likely to self-gift year-round and having less reason to splurge on themselves specifically during the peak November-December season. In any event, it hardly seems urgent that a nation with a majority of self-gifters needs an individual day specifically focused on self-gifting.