The Smithsonian Will Pay Someone $64,000 a Year to Drink (and Research) Beer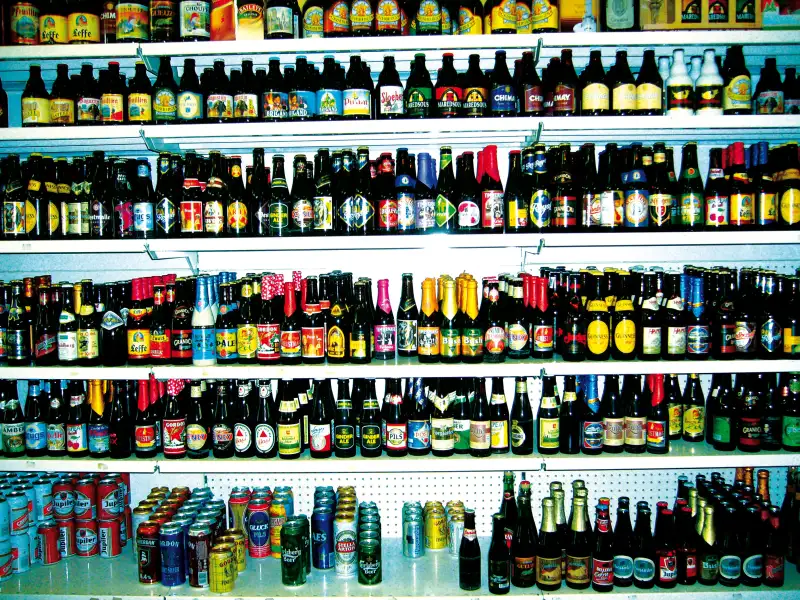 good 4 nothing—Getty Images
Beer nerds, it may be time to dust off your resume: The Smithsonian is hiring a beer historian.
The hoppy gig, which will pay $64,650 a year and includes benefits, is a new role for the Museum of American History, the Washington City Paper reported. Funded by the Brewers Association, the position lasts for three years and seeks someone who's interested in "research, documentation and collecting American brewing history."
The museum has long collected information on food history, and in the course of its research, staff members became curious about the origins of the craft beer movement. "We were looking at wine, coffee, cheese, artisanal bread, and farmers markets," museum curator Paula Johnston told the Washington City Paper. "Well, this movement with small-scale, local regional beer is part of the ethos."
It's undeniable that craft beers are on the rise: The number of craft breweries in the U.S. grew by 15% in 2015, to an all-time high of 4,269 establishments, according to data from the Brewers Association. Even major retailers like Wal-Mart are stocking their shelves full of craft brews.
The beer historian will work with staff members to develop collections on the burgeoning craft beer movement. The ideal candidate will have an advanced degree in American business, food, culture or a similar history specialization, the museum said.
Read More: The Hottest Trend in Craft Beer Is Beer That Doesn't Taste Like Beer
The beer historian should also have "proven experience" in research and oral history interviews, as well as writing for scholarly audiences. Additionally, applicants should be open to traveling for work.
If you're a beer fan who thinks you might have the chops for the job, check out the official job posting. Applications are due on August 10.