A Busy Man's Breakfast: How To Make a Smoothie Bowl in 3 Steps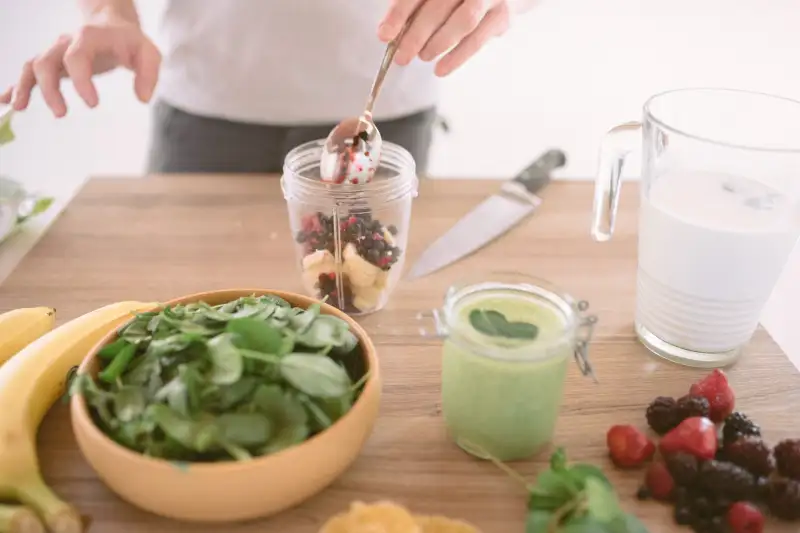 Breakfast is the most important meal of the day, but sometimes it can be hard to make a nutritious and satisfying breakfast. That's why a smoothie bowl is perfect. It's quick, tasty and provides all the nutrients to start your day. You can customize it by adding different fruits, vegetables, grains and toppings.
In this post, we'll explain exactly how to make the perfect smoothie bowl in just three easy steps. The great news is that you can make it ahead of time, so you don't have to wake up before the sun to fuel up for the day. Keep reading to find out how to make a delicious and healthy smoothie bowl in minutes.
What makes a smoothie bowl unique
A smoothie bowl is unique because it's unlike a traditional smoothie. This breakfast option includes a thicker, more filling base than an ordinary smoothie. As a result, you can enjoy this creamy treat with a spoon. It also has additional toppings such as fruits, nuts and seeds, making it an easy meal option that won't take long to prepare in the morning.
Gather your ingredients
Before you start, gather all your ingredients for the smoothie base, including any additional fruits and vegetables and any toppings you choose.
Smoothie base:

This will usually consist of some kind of dairy-based product, such as yogurt, coconut milk or almond milk, along with fruits and vegetables for flavor and consistency. You may also choose to add protein powder or nut butter for an extra energy boost.

Additional fruits and veggies:

If desired, get creative and add extra fruits on top of your smoothie bowl such as banana slices, blueberries or strawberries.

Toppings:

Choose any toppings you desire, such as dried fruit, granola, chia seeds or nuts, so you get the most enjoyable flavor and texture out of your breakfast bowl.

Ice (optional):

If you're using frozen fruits or veggies, you may not need to add ice to achieve a thick consistency. If you're using fresh produce, however, crushed ice will likely be essential for preparing a smoothie bowl thick enough to eat with a spoon.
Prepare the smoothie base
Once you have collected all of your ingredients, it's time to get started on your smoothie base. First, place your chosen ingredients into a blending appliance, such as Kitchenaid or Ninja blenders. Ensure all ingredients are secured so they don't move around while blending. Start at a low speed and slowly increase it as the frozen ingredients are broken up. Blend for about 30 seconds or until the desired consistency is reached. If desired, add extra fruits or vegetables for additional flavor and texture then continue blending.
Add toppings and serve
Next, select toppings for your breakfast bowl that tickle your fancy and pair nicely with the base ingredients. Choose toppings such as fresh fruit slices, dried fruit, granola, chia seeds or nuts that you want to add to your smoothie bowl. Place all selected toppings on top of your blended smoothie bowl mix, arranging them nicely so it looks extra appealing to eat. And there you have it, a delicious breakfast treat that only requires a few ingredients and a blender, so it won't slow down your morning routine.
Conclusion
Breakfast doesn't have to be a hassle of hassle. With a little preparation and the right ingredients, you can make a healthy, satisfying smoothie bowl in just a few easy steps. Whether you want a quick breakfast in the morning or an energizing snack after school or work, this meal is perfect for any busy person. So, give it a try and enjoy all the delicious flavors and nutritious benefits a smoothie bowl offers.