Social Security Benefits to Rise 0.3% in 2017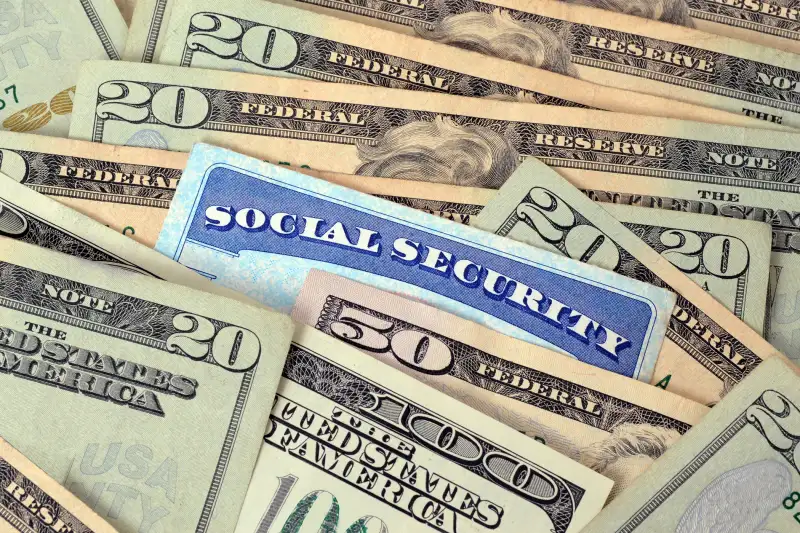 Social Security benefits will rise a scant 0.3% in 2017, the government announced Tuesday morning.
Social Security says the cost-of-living adjustment will add $5 to the average monthly payment for all retired workers, which is $1,355 before the raise.
The Social Security Administration bases the annual cost-of-living adjustment (COLA) on a consumer price index called the CPI-W that tracks the prices of goods and services--including energy, food, and medical care--consumed by urban workers. Relatively low inflation has meant a small uptick in the index from last year.
Inflation was so low last year that Social Security payments didn't increase at all from 2015 to 2016. The average annual raise since 2000 has been 2.3%, which would have added $28 a month at current benefit levels, according to the American Institute for Economic Research.
Most Social Security recipients will see the full increase in their benefit go to higher charges for Medicare Part B coverage.
Read next: The Social Security 'Penalty' That Can Pay Off in the End
Some advocates for older Americans say the inflation measure used to calculate the Social Security COLA doesn't accurately reflect this population's expenses. Years of low increases are having a "long-term impact" on retirees, says Mary Johnson, a Social Security policy analyst and researcher for the Senior Citizens League, a nonpartisan lobbying organization. "We have a growing concern."
Critics including the Senior Citizens League say the CPI-W gives comparatively low weight to the prices of goods and services that older Americans consume the most. While it includes medical care, the index also includes prices for entertainment and electronic goods, which seniors typically consume less than the typical urban worker. This year's cost-of-living raise will not keep pace with the 5.1% increase in the cost of health care from August 2015 to August 2016, as measured by the Bureau of Labor Statistics.
Medicare beneficiaries who collect Social Security typically get their Medicare Part B premium deducted from their monthly Social Security check. According to federal law, Social Security payments generally must not decline from one year to the next. This "hold harmless" provision means the dollar increase to Medicare Part B premiums cannot exceed the dollar increase to most beneficiaries' Social Security checks. (Last year, when there was no Social Security COLA, the Medicare Part B premium remained flat at $104.90 per month for beneficiaries held harmless.)
The small cost-of-living adjustment for 2017 is likely to result in outsize premium increases for some other Medicare recipients who aren't covered by the hold harmless rule, including those newly enrolling for 2017, those on Medicare who have not yet claimed Social Security, and higher-income seniors subject to the income-linked surcharge on Part B premiums.
Such individuals will see big premium increases because the government's total costs for Part B, which covers doctor visits and other outpatient services, continue to climb. The government must raise Part B premiums and concentrate the increase among the roughly 30% of beneficiaries not held harmless.
Officials have predicted a 22% increase in Part B premiums for the these beneficiaries. Congress could act to prevent this full jump, though. Last year lawmakers lowered the Part B increase from 52% to 16% for those beneficiaries not held harmless. Thanks to a $7 billion loan from the U.S. Treasury, for 2016 many of those beneficiaries pay $121.80 monthly for Part B.
Last year, the Centers for Medicare & Medicaid Services (CMS) announced the 2016 Part B premium on Nov. 10. "CMS is currently reviewing the Social Security cost-of-living adjustment amount and other data," says a spokesman. "As in prior years, Medicare Part premiums will be announced this fall."
Medicare Advantage premiums for 2017 have already been finalized. Medicare open enrollment runs from Oct. 15 through Dec. 7, and during this time beneficiaries can switch from Original Medicare to Medicare Advantage and vice versa, and add or change Part D drug coverage.