Meager Social Security Benefits Are a Drain on America's Retirees, Research Shows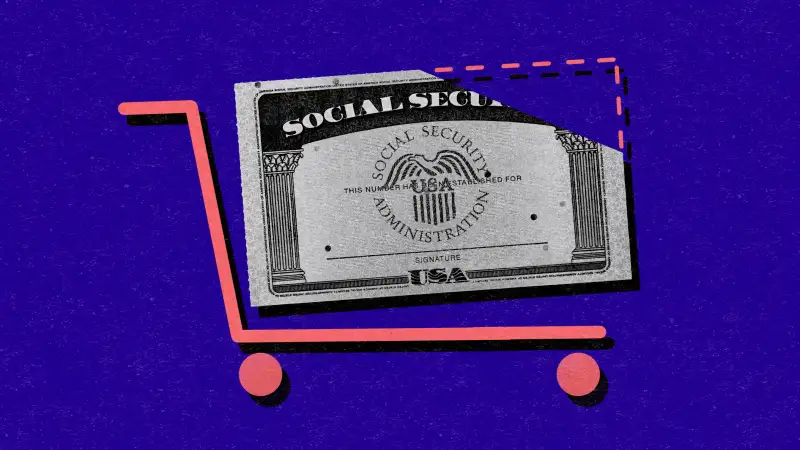 Rising costs have taken a sizable bite out of Social Security recipients' purchasing power, according to new research.
Every year, to counteract inflation, the government applies a cost-of-living-adjustment (COLA) to Social Security benefits. The average monthly benefit in 2023 is the highest it's ever been ($1,453.20), but living costs have risen even higher — and retirees aren't getting enough to keep up with inflation.
A study from the advocacy group Senior Citizens League released this week found that benefits are now so imbalanced that retirees 85 and older would need upwards of $500 extra each month to match the buying power their benefits provided in 2000.
The group compared the growth of COLAs over the last 23 years to changes in the prices of food, prescription drugs and other common goods and services used by retirees.
Here's what it found.
What the data says
The oldest Social Security recipients, those who retired before 2000, have lost an average of 36% of their purchasing power because the COLA isn't increasing at the same pace as their cost of living. It's one of the deepest losses recorded by the Senior Citizens League's study, but a little better than last year, when inflation peaked and Social Security benefits lost an average of 40% of their buying power.
If Social Security benefits were as generous as they were 23 years ago, claimants would receive about $516.70 more a month in 2023. For every $100 a retired household spent on goods and services in 2000, the same household can only buy about $64 worth today.
COLAs from the beginning of 2000 to this year increased Social Security benefits by 78%, an average uptick of 3.4% a year. But that's not nearly as much as the cost of goods and services that retirees typically use, which rose by 141.4% over the same period.
Why it's important
Life is hardly the Margaritaville retirees may have envisioned for themselves. Funding retirement nowadays is more difficult than it used to be; people are living longer, and benefits and pensions are shrinking. Many Americans don't even know how much they'll need to have saved for a comfortable retirement.
What's more, the cost of living in the U.S. is also much more expensive these days: last June, inflation climbed as high as 9.1%.
The recent findings from the Senior Citizens League quantify what many elderly Americans already know: Weathering the inflation storm is particularly hard when you're on a fixed income.
More from Money:
Many Married Couples Are Missing Out on This Easy Way to Increase Retirement Savings
Gen Z Has a Huge Head Start on 401(k) Savings Compared to Older Workers. Here's Why
Social Security Funds Will Run Dry Even Sooner Than Expected: Report