Why You Can't Trust the Advice You Get from Social Security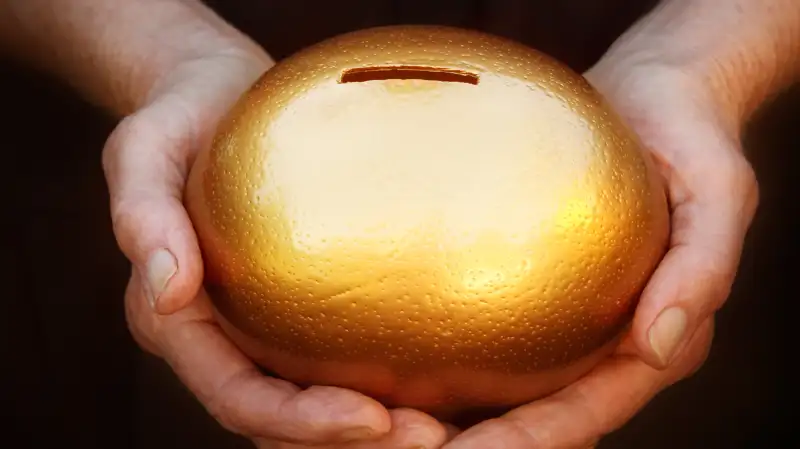 More and more retirees are becoming aware of the advantages of waiting to claim Social Security. Quite simply, the longer you delay—up until age 70—the more your benefits increase.
But you might not know that even if you claim Social Security early, you can suspend your benefits once you reach full retirement age, which will enable you to earn a higher payout.
If you haven't heard about this strategy, popularly known as "start-stop-start," it's not too surprising, since most people aren't Social Security experts. What is surprising—and disturbing—is that many Social Security customer reps aren't aware of this option, and they are erroneously telling claimants that they can't stop and restart their benefits.
Here's a quick refresher on the rules. You can suspend your Social Security benefits when you reach what's called full retirement age (FRA), which is 66 now and will gradually rise to 67 over the next few years. There are two methods for doing this, and both can add many thousands of dollars to your lifetime benefits:
File and Suspend
If a person has not filed for their own retirement benefits by the time they reach their FRA, they can "file and suspend" their benefits. Doing so will enable their spouse to claim a spousal benefit based on the first person's Social Security earnings record (the "file" part of the strategy), while the first person's own Social Security earnings will continue to earn delayed retirement credits at the rate of 8% a year up to age 70 (the "suspend" part).
The second way of suspending benefits, as mentioned earlier, applies to those who started taking their retirement benefit between age 62 and their FRA. If you change your mind, you have the right to suspend benefits at your FRA, and you can then earn delayed retirement credits. Yes, your benefit will still be reduced by the impact of early claiming reductions, but you will still come out ahead by suspending.
How much can this strategy boost your income? If you qualify for a $2,000 monthly benefit at their FRA of 66, claiming early will reduce that sharply—to just $1,500 a month. If you delay your benefits until age 70, you will collect $2,640 a month. The difference between age 62 and age 70 benefits is a big one—76% —and it will be paid to you for the rest of your life.
By contrast, if you file at age 62 and begin collecting that $1,500, you can suspend that benefit at age 66. In inflation-adjusted terms, your $1,500 benefit can increase by 8% a year until age 70, when it would be worth $1,980 a month. Now, that's a far cry from the maximum $2,640 you would get if you delayed filing till 70. But it's 32% higher than the $1,500 you would have otherwise received.
Rights Being Denied
There can be many solid reasons for adopting this "start-stop-start" strategy, which is the phrase we use in our Social Security book. It's not a phrase you can find on the official Social Security web site, but it is clearly allowed. Here's a formal reference to this right from the agency's Program Operations Manual System (POMS), which lays out the rules:
Despite this unequivocal statement, readers are telling us they're being denied the right to suspend their benefits. One woman says she was told no three times, despite her persistent efforts. When her query was kicked up to a supervisor, she was told no a fourth time!
Another reader wrote me that he, too, was being denied the right to suspend his benefit by a Social Security representative who was confident to the point of cockiness. "My Social Security representative said he is 400% sure this is not allowed. He says once you receive a payment you can never accrue any higher benefits."
Yet another reader had the same problem. "When I posed this question to the manager at the local Social Security office, . . . she said 'No'. She said that since I had received Social Security checks and then suspended Social Security, that is not the same as delaying it, and that even though I suspended the benefit, my benefit would NOT grow by 8% per year."
To these folks, and everyone else, please go back to your Social Security office again—and this time cite the agency's POMS rule that's quoted above: GN 02409.110, Conditions for Voluntary Suspension. I asked the Social Security Administration to comment on this situation but the agency did not reply to the request.
I know that Social Security employees try to do a good job, and that among the millions of queries it receives from the public each week, some mistakes are bound to happen. I just wish the agency was more forthcoming when errors are made, and that its website made it easier for people to know about and understand their claiming rights.
Philip Moeller is an expert on retirement, aging, and health. He is co-author of The New York Times bestseller, "Get What's Yours: The Secrets to Maxing Out Your Social Security," and is working on a companion book about Medicare. Reach him at moeller.philip@gmail.com or @PhilMoeller on Twitter.