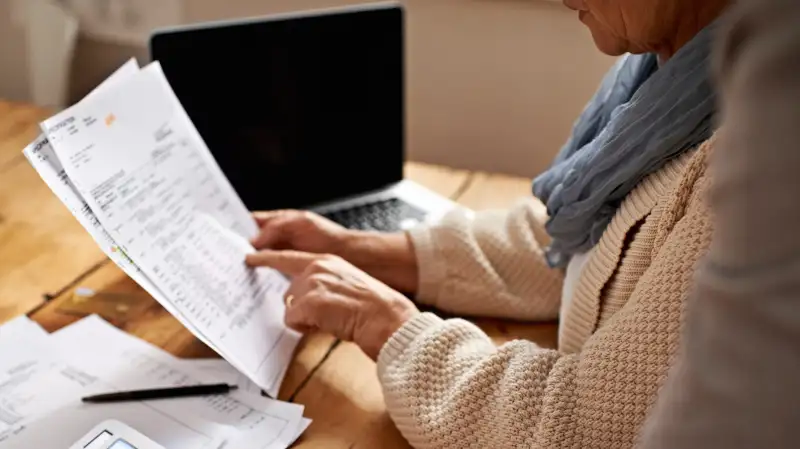 The Social Security Administration is learning what financial educators have known for decades: good information is helpful but does not always lead to useful action. Now, in a bid to help individuals make smarter decisions about their benefits and retirement income overall, a push is on to broaden the regular Social Security statements that all taxpayers receive.
Social Security is the nation's most important source of retirement security, providing half the monthly income of half of all retirees. Yet the system is so complicated that many puzzle over when to take monthly benefits, which may vary widely depending on the age at which you begin. You can start at age 62. But your check is about 8% higher for each year you delay until age 70.
As traditional pensions disappear, Social Security is the only source of guaranteed lifetime income that many future retirees will have. Making the most of it is critical—and it may be as simple as just reading your statement, now available online, in order to understand your options. (To find yours, go to ssa.gov/myaccount.)
The government began mailing a regular benefits statement in 1995, but stopped in 2011 as a cost-cutting measure and tried to direct people to the Social Security website instead. Last fall, however, the agency began mailing out paper statements again to recipients every few years.
This statement shows your expected monthly Social Security benefit at various retirement dates. Studies show that 40% of taxpayers use these calculations in their planning, according to a new study from the Center for Retirement Research at Boston College. But individuals do not use this information as a prod to change the date that they intend to start taking benefits, the CRR's researchers found.
This is a familiar disconnect that lurks in money behavior at many levels. Proponents of financial education have had a difficult time proving that kids or adults who are taught about things like budgets and retirement saving put this knowledge to good use and make smarter money decisions because of the knowledge they have gained. They understand. They can pass a test. But does this knowledge change behavior for the better? Some encouraging signs are surfacing. But the lasting impact of financial education remains an open question.
Looking at a set of studies centered on awareness of the regular Social Security statements, researchers at CRR found that more Americans have been delaying benefits since the statements began arriving in mailboxes 20 years ago. But they attribute this entirely to outside forces, including a higher rate of college graduates, greater longevity and longer careers. "The information contained in the statement is not sufficient to improve their retirement behavior," the authors note.
The upshot: a more "comprehensive" Social Security statement would lead more taxpayers to better optimize their benefit, CRR asserts. That might mean including instruction on how to place Social Security benefits in context with other assets and income sources, and how to determine the amount of monthly income you are likely to need.
Meanwhile, to make sure you are making the right claiming decision, gather the information in your statements and plug those numbers into one or more Social Security calculators; you can find several listed here. As a study last year by Financial Engines found, many individuals are leaving $100,000 or more in income on the table—as much as $250,000 for married couples—by choosing the wrong claiming strategy. That money could make your retirement a whole lot more comfortable.
Read next: This Is the Maximum Benefit You Can Get from Social Security