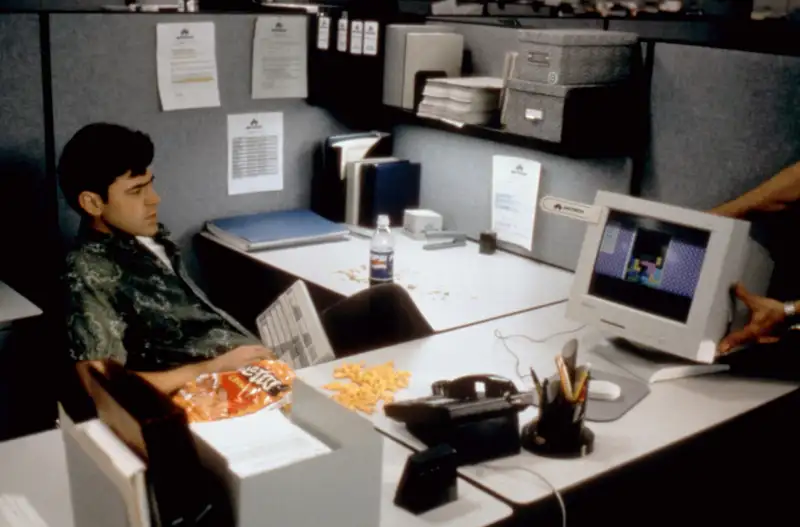 20th Century Fox—courtesy Everett Collection
Some of us head off to work each day trying to make the world a better place. Others just ... don't.
About 8% of workers say their job is "socially useless," according to a new study. Another 17% are neutral on whether their job is useful or not.
But the answers vary widely by profession -- and it is often workers in seemingly glamorous or well-paid careers that were suffering from the greatest amount of career ambivalence, according to the study.
Among those most likely to admit they are, professionally speaking, a waste of space are "artistic, cultural and culinary artistic professionals," a job category that includes photographers, interior designers and chefs. Nearly 22% disagree with the notion that their jobs were useful.
Other self-described "useless" careers include sales, marketing and public relations professionals (21%), finance managers (15%), and economists (14%).
The research, conducted by economists in the Netherlands, is based on a 2015 survey data collected as part of an ongoing international social research project. More than 27,000 workers in 37 countries were presented with the statement "my job is useful to society," and asked how strongly they agreed. Researchers interpreted those who "disagreed" or "strongly disagreed" as regarding their jobs as "socially useless."
In contrast with the feckless PR and finance types, the study found virtually all cops, firefighters, nurses and religious professionals describe their careers as useful, or at least neutral. And overall, about three-fourths of workers agree or strongly agree that their job is useful to society.
As to why economists rate their own profession so tepidly, study author Robert Dur said in an email: "We were surprised, because it is our impression that nowadays economists do highly relevant research, often having a big impact on policy."