A Steep Soda Tax Is About to Pass in Philadelphia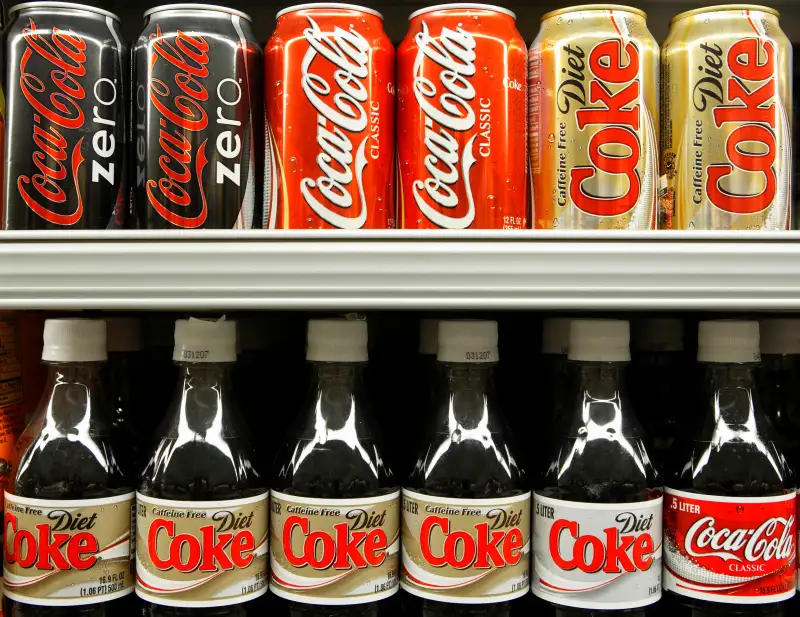 Bloomberg—Bloomberg via Getty Images
Philadelphia is one step closer to taxing your favorite sugary drinks—and funding city programs at the same time.
In the latest step to passing a proposed soda tax, a committee of the Philly city council unanimously passed the measure in a preliminary vote Wednesday evening. If the measure survives a final council vote next week, the City of Brotherly Love will impose a tax of 1.5 cents for every ounce that includes sugar or artificial sweeteners, the New York Times reported. That amounts to about 30 cents for a 20-ounce drink or $2.16 for a 12-pack.
On the surface, it might seem like Philadelphia is taking its cue from other cities who have tried and failed to pass a tax on sugary drinks. Typically, these taxes have been framed as public health measures that would bring people away from drinking sugary beverages that cause problems like obesity and diabetes. Though many cities around the country have previously introduced soda taxes, only Berkeley, Calif. has successfully passed one.
Philadelphia, however, seems to hope at least some of its residents will keep drinking pop, even if it costs more. In order to pass the tax, Mayor Jim Kenney (who originally proposed a tax of 3 cents per ounce) decided to reframe it as a way to generate revenue rather than police the consumption habits of citizens. The revenue from the proposed tax will be used for popular initiatives, such as an expanded prekindergarten program and renovation of city libraries and recreation centers.
Critics of soda taxes have argued that they place an undue burden on the poor, who buy soda more frequently. Indeed, Philadelphia is a city with a substantial low-income population and high soda consumption. Some experts, however, contend that poor people will likely stop buying soda in response to the tax, while residents with higher incomes will shoulder most of the cost. There's evidence to back up their theory: When Mexico passed a national soda tax, consumption of sugary drinks dipped sharply in the measure's first year, particularly among low-income shoppers.
Still, reframing the tax may have sacrificed some of the potential health benefits it could help promote. Philadelphia council members renegotiated the breadth of taxed products to meet budget targets. The measure passed in committee on Wednesday taxes diet drinks and exempts juice drinks, even those with added sugar, as long as they have 50% juice.
If the measure is successful, perhaps you might want to prepare for a soda tax in your own hometown. Cities like San Francisco, Oakland, Calif., and Boulder, Colo. are also planning to introduce soda tax initiatives later int he year.